Is there an early favorite in the race for Lafayette mayor-president? Not yet
About a third of those polled indicated they were not sure in the election scheduled for next fall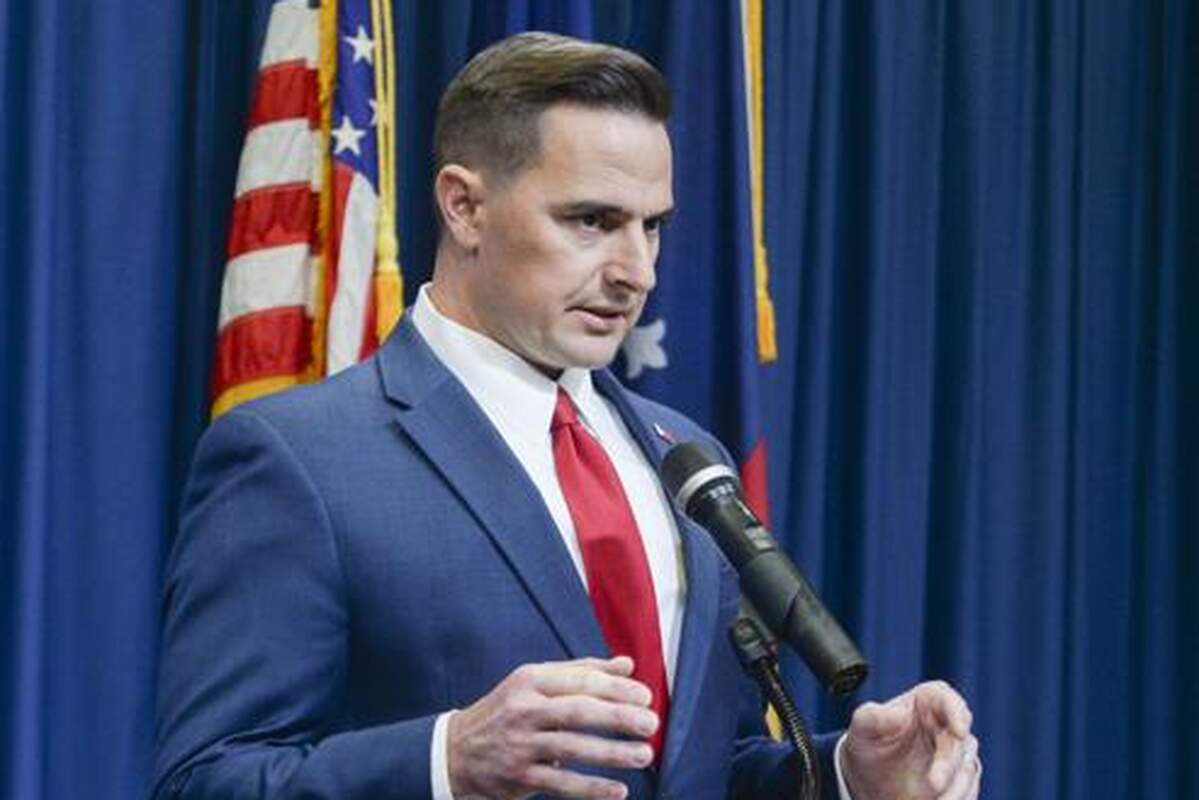 Earlier this month Mayor-President Josh Guillory announced his intention to run for re-election about the same time as Lafayette attorney Jan Swift launched her intention to challenge him.
The election is almost a year away, meaning there's still plenty time to decide. This month's Acadiana Power Poll asked who they would vote for in the race for top job in the parish, and one answer stood out more than any other.
It may be too early to tell.
Given the choice of Guillory, Swift, two rumored candidates and the option of "not sure," 33% of the respondents indicated they were not sure who they would vote for in the election scheduled for the Oct. 14 election when voters will select a mayor-president and Lafayette city and parish council members.
Among those who already have a preferred candidate, Swift was the leader with 23% of the vote, followed by Guillory and Acadiana Planning Commission CEO Monique Boulet each getting 20% and former Lafayette Parish School Board member Eric Knezek getting 6%.
Guillory, elected four years ago following an unsuccessful run at Congress, launched his re-election bid Dec. 15. He said three years ago people elected him to change the culture and transform local government to serve the people, not the elite.
Lafayette Consolidated Government has invested millions of dollars in drainage, public safety, parks and recreation, and projects to improve the overall quality of life, he said.
Swift, who chaired the Protect the City Committee that looked at whether or not to deconsolidate city and parish government, said she is running to restore honesty and transparency to local government.
Swift said she's disappointed in the way the Guillory administration is handling government contracts, especially tens of millions of dollars worth of drainage projects without properly identifying the need for the projects, and she's concerned with the use of the quick-take process infringing on peoples' property rights.
Neither Boulet or Knezek have officially announced. Boulet said she has been mulling over running for office, including entering the mayor-president's race, but is not announcing a decision any time soon.
The daughter of former Gov. and Lt. Gov. Kathleen Blanco, Boulet recently switched her party affiliation from Democrat to Republican.
What should be the top issue for the four years? That's what we asked Power Poll respondents by ranking eight topics from most important to least. The top-scoring issue was drainage, that always-important topic in south Louisiana, especially in the years since the flood 2016.
Drainage scored an average of 5.28, just ahead of north Lafayette revitalization at 5.09, traffic at 4.9 and deconsolidation at 4.7. The bottom four issues were the new performing arts center issue at 4.55, a new jail at 4.05, recreation at 3.79 and the library board at 3.1.
Among categories ranked first, traffic drew the most support, followed by deconsolidation.
On the performing arts center issue: The city council earlier this week balked at a proposal from the Acadiana Center for the Arts split the cost of a national planning firm to study the issue of where to place the new performing arts center.
Instead, the council cited a short time frame to get the issue settled while acknowledging the issue needs more public discussion. Members may hold town hall meetings to gather public feedback while the administration seeks proposals for sites available for a new performing arts center.
Nearly half of Power Poll respondents strongly agreed the issue needs more research and public discussion, but what that looks like at this point is to be determined. For months the debate has centered around where to build it – either at a site in downtown Lafayette or across Congress Street from Cajun Field.
Another 22% said they agreed, while 12% disagreed, 11% strongly disagreed and 8% had no opinion.
Pedestrians and the Thruway: After another person died while trying to cross the Evangeline Thruway, one nearby resident has launched an effort to make the area safer and hoped to engage with the state Department of Transportation and Development for help.
Nope, DOTD says.
Since the stretch of highway is slated to get an overhaul as part of the I-49 Connector project, DOTD indicated it won't enact any large scale safety measures since anything that goes up would have to come down for construction.
Respondents, however, disagreed. Over half either strongly disagreed or disagreed with the assessment. Another 27% were undecided, 15% agreed and 5% strongly agreed.
The economy in 2023: With some signs pointing to a shrinking economy in 2023 with a cooling real estate market, stubbornly high inflation and slower job growth, respondents were asked if they were optimistic or pessimistic for their industry heading into 2023.
Over half responded with confidence with 14% being very optimistic and 41% slightly optimistic. Another 25% said things could go either way while 14% were slightly pessimistic and 6% indicated 2023 will be a hard year.
Power Poll Members: Do you have a friend or colleague who should be on Power Poll? Please invite them to join!
About Power Poll: Power Poll asks questions of the most powerful, influential people in U.S. cities. It is not a scientific survey. But because the people responding to the surveys comprise the leadership structure of their cities, the results afford a fascinating glimpse into the thoughts, opinions, and beliefs of those in a position to make change. Power Poll is distinctly nonpartisan.