Ask Acadiana Power Poll respondents: They say Trump to blame for Jan. 6
About 82% of respondents indicated in this month's poll that the former president is more than slightly at fault for what happened on that day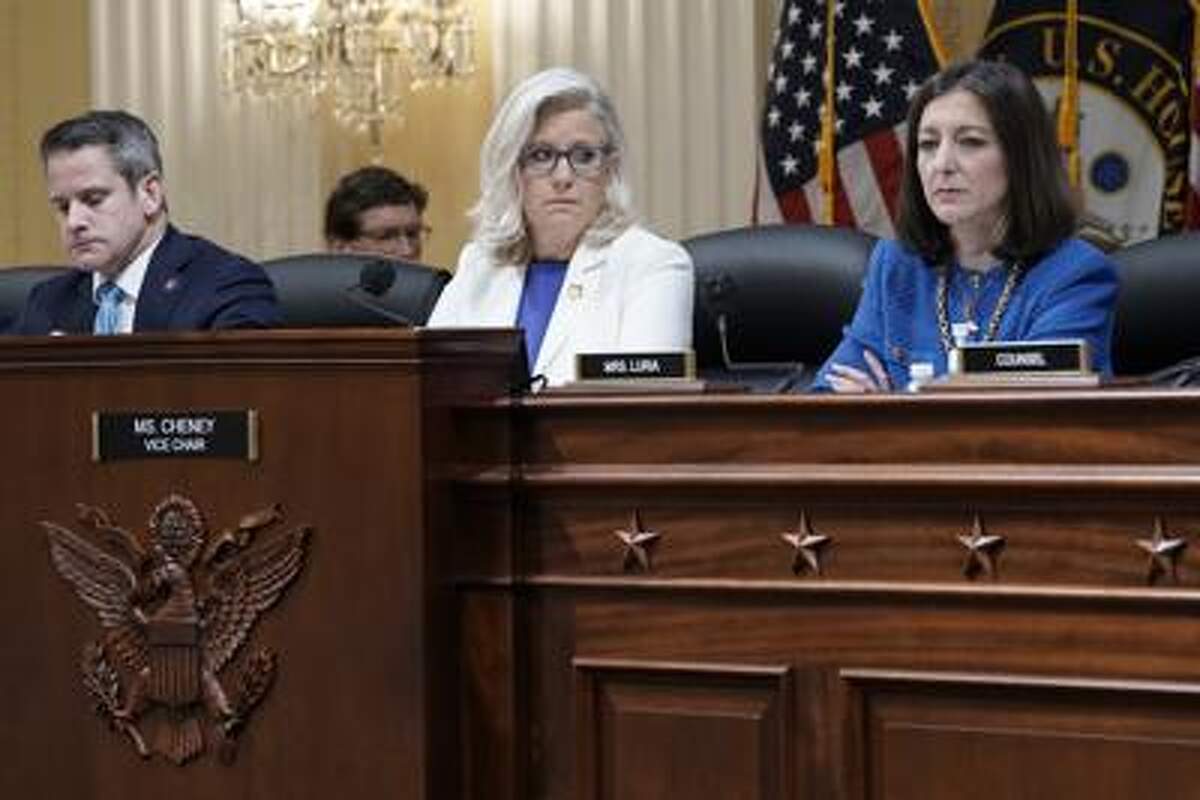 The majority of the respondents in the Acadiana Power Poll are following along with what the House committee investigating the Jan. 6 attack on the U.S. capitol. And they put a lot of the blame on one person.
Former President Donald Trump.
About 82% of respondents indicated in this month's poll that the former president is more than slightly at fault for what happened on that day when people stormed the capitol in an attempt to overturn the election results.
Members of the committee looking into what happened and what led up to it finished their summer hearings and say they will reconvene in September.
In Acadiana, Power Poll respondents are mostly following along: Only 12% said they were not following the news out of the proceedings at all with another 25% saying they are not following closely. 63% said they were either following closely or generally following.
Through sworn testimony from witnesses, the committee has shown how the attack was sparked months earlier on Election Night 2020 when Trump refused to admit he was trailing Joe Biden and instead spewed false claims of voter fraud and declared himself the winner.
Trump spent the next eight weeks orchestrating an unprecedented attempt to overturn the election results and summoned supporters to Washington on Jan. 6 to finish the job. After addressing the crowd during a rally that day, protestors stormed the capitol.
When the committee wrapped up its hearing on July 21, members put the blame on Trump. As the committee wrapped up its prime-time hearing Thursday, Democratic Rep. Elaine Luria of Virginia said "President Trump did not then and does not now have the character or courage to say to the American people what his own people know to be true. He is responsible for the attack on the Capitol on Jan. 6."
Power Poll respondents were near unanimous in their assessment. Here's how they voted:
31% said he shares most of the blame
26% said he shares some of the blame
25% said he was 100% responsible
15% said he was not at fault
3% said he was slightly at fault.
Respondents were more unified in their assessment of Jan. 6. The committee's actions are often criticized by Republican members of the House and Senate, and by Trump himself. It was termed "a legitimate political discourse" by the Republican National Committee earlier this year.
Asked to assess that day, 58% of respondents characterized it as a threat to democracy and the Constitution, 25% said it was an unfortunate turn of events but it's time to move on and 10% indicated it was something else. Only 6% described it as a protest and legitimate political discourse.
"That day made our country look weak and vulnerable," said Abram Freeman, pastor of Acts of Love Christian Fellowship in Lafayette. "I love my country and I love everyone in my country regardless of their political leanings, but I do believe that we all love our country but from different standpoint. With that in mind whenever there is a threat to our democracy, it is up to all citizens to stand up against the threat and never let it happen again."
Trump, however, continues to flirt with running again for president in 2024. But on Thursday, the RNC – which has been helping Trump pay his legal fees -- but would stop doing so if he declares a 2024 run, according to an ABC News report.
The outlet spoke to an unnamed RNC official, who said that payments would dry up once Trump announces he's running for the GOP presidential nomination.
The official attributed this to the GOP's "neutrality policy," which means that the party needs to be impartial to all candidates in the run-up to the presidential primary. The RNC has paid $2 million so far in legal fees.
If Trump runs and wins the GOP nomination, Power Poll residents indicated they would be strongly opposed with 71% saying they would not vote for him. Only 16% said they would vote for him, and 13% said they were undecided.
Speaking of future elections, southwest Louisiana Congressman Clay Higgins will face seven opponents in this fall's election. One candidate who has been mentioned as a serious challenger is Lafayette attorney Holden Hoggatt.
Higgins reported $258,000 on hand, which is the lowest figure among Louisiana's six incumbent members of Congress, according to Jeremy Alford with lapolitics.com.
Power Poll respondents showed nearly as much disdain for Higgins as Trump. Asked if they would vote for Higgins this fall, 69% said no, 18% said they were not sure and only 12% said they would vote to send him back to Washington for two more years.
Conducted online Monday through Thursday, the Acadiana Advocate Power Poll survey is not a scientific inquiry. But because it asks questions of leaders from various sectors throughout Acadiana, it does afford nonpartisan insight into the thoughts and opinions of the community. Of 317 members surveyed, 99 voted for a participation rate of 31.23%.
The Acadiana Advocate Power Poll is a partnership with powerpoll.com, a nonpartisan survey, news and information company focused on the opinions of influential people.
Power Poll Members: Do you have a friend or colleague who should be on Power Poll? Please invite them to join!
About Power Poll: Power Poll asks questions of the most powerful, influential people in U.S. cities. It is not a scientific survey. But because the people responding to the surveys comprise the leadership structure of their cities, the results afford a fascinating glimpse into the thoughts, opinions, and beliefs of those in a position to make change. Power Poll is distinctly nonpartisan.
Corporate Sponsor
We thank the following organizations for their support of Power Poll. Learn more about becoming a sponsor here.