Your thoughts on three controversial bills passed by the General Assembly: Are they good for Kentucky?
Large majorities of Power Poll members disagreed with new laws about transgender minors, power plant fuel sources and a new process for parents to object to public school content.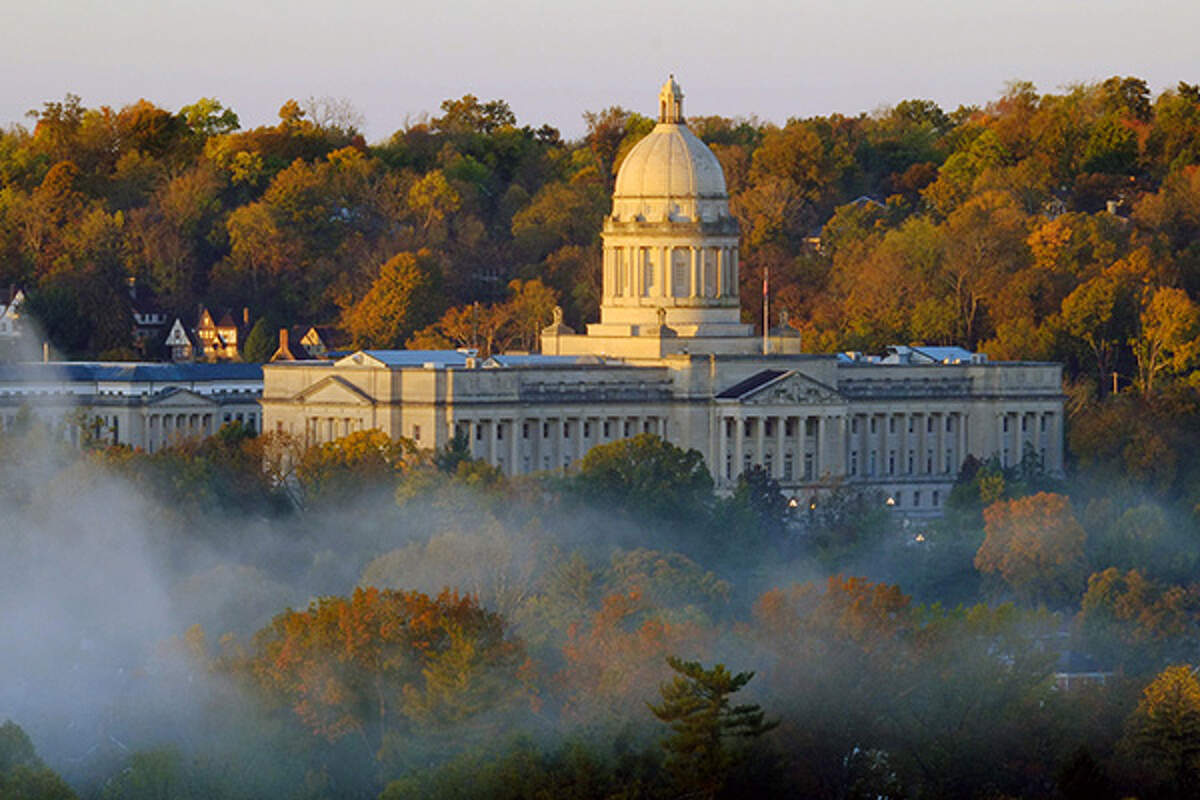 Large majorities of Power Poll Lexington members doubt that three controversial bills recently approved by the Kentucky General Assembly and sent to Gov. Andy Beshear for review would be good for Kentucky.
Beshear, a Democrat, is expected to veto some, if not all, of the bills. But because Republicans hold super-majorities in both the House and Senate, they are likely to be able to override any of his vetoes so that the bills would become law.
Perhaps the most controversial bill was similar to legislation that conservative groups have pushed and passed in several Republican-dominated state legislatures: restricting the rights of transgender minors and their parents, including banning gender-affirming medical care. The bill's supporters said the law was necessary to protect children from medical interventions they might later regret.
During debate, the legislation was amended to soften it in response to heated objections from critics, including doctors, parents of transgender children, Democrats and even current and former Republican legislators. Then, as the session reached its final days, the legislation was strengthened and rushed into passage.
Most Power Poll members took a dim view of the bill, with 82 percent (160 members) saying it would be bad for Kentucky, while 12 percent (24 members) said it would be good. Ten members (5 percent) had no opinion.
The General Assembly passed another controversial bill that would make it harder for utilities to retire fossil fuel-fired power plants, even if keeping them running would be less economical than converting to other energy sources.
The bill's sponsors said past and planned retirements of coal-fired plants in Kentucky make the state's electricity grid less reliable. The bill was supported by the coal industry and opposed by investor-owned utilities and the Kentucky Association of Manufacturers, which represents major industrial power users.
Power Poll members again said this bill would be bad for Kentucky, by a margin of 79 percent (154 members) to 15 percent (30 members). Ten members (5 percent) had no opinion.
"As board chair of the Kentucky Association of Manufacturers, I was disappointed by the lack of inclusive dialogue around the state's future energy strategy," said Power Poll member John-Mark Hack, chief strategy officer at Thoroughbred Engineering and Hargett Construction.
"The backers of the bill that will make it extremely difficult to retire obsolete energy generation facilities pushed the legislation through without any effort to involve either the state's biggest consumers of electricity or the providers of electricity, until after the bill was introduced," Hack said. "We need a long-term energy strategy for the state, one that is rooted in the inclusion of all stakeholders engaged in open and honest deliberations, a strategy that includes consideration of all sources of power generation and explores all options for optimal energy reliability."
The third question this month was about a bill the General Assembly approved that would mandate a new, standard process in all public school districts for parents to object to materials, programs or events they consider "harmful to minors."
Sen. Jason Howell, a Republican from Murray, said the bill he sponsored would ensure that parents have a voice when school materials "are in conflict with their family's values and beliefs" — especially on topics involving sexuality.
Opponents argued that the bill would lead to censorship and banning books in schools, especially those that deal with LGBTQ themes or characters. There also was concern about vague language in the bill that covers anything that "is patently offensive to prevailing standards regarding what is suitable material for minors."
"It's hard to define what's patently offensive to prevailing standards, since it varies wildly county to county, neighborhood to neighborhood, household to household," said Rep. Josie Raymond, a Democrat from Louisville. "This bill invites select parents to waste the time of principals, the money of school boards and to endanger the reputation of school board members."
Among Power Poll members, 80 percent (155) members did not think this bill would be good for Kentucky, while 13 percent (26 members) thought it would be. Thirteen people (7 percent) had no opinion.
"The content of the three questions elicits strong feelings on both sides of the argument," said Power Poll member Erica A. Radhakrishnan, an entrepreneur. "However, the commonality I find among the three issues is the need for greater common sense and less governmental involvement, especially in self-determined matters like healthcare and parenting."
Power Poll Members: Do you have a friend or colleague who should be on Power Poll? Please invite them to join!
About Power Poll: Power Poll asks questions of the most powerful, influential people in U.S. cities. It is not a scientific survey. But because the people responding to the surveys comprise the leadership structure of their cities, the results afford a fascinating glimpse into the thoughts, opinions, and beliefs of those in a position to make change. Power Poll is distinctly nonpartisan.