What Lexington leaders think about vaccine mandates, no-knock warrants and the 2023 governor's race
Yes to vaccine mandates and Gov. Andy Beshear's re-election, no to no-knock warrants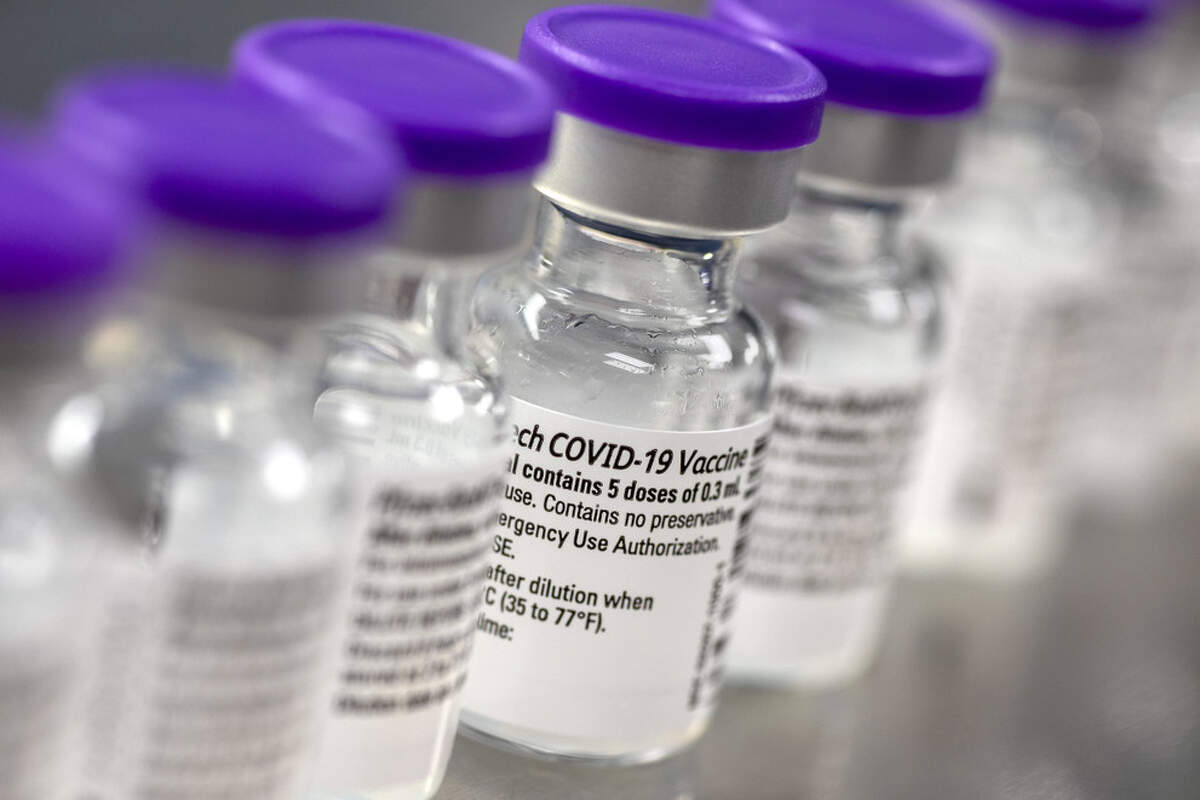 A large majority of Lexington Power Poll members think employers should be able to require that their workers be vaccinated against COVID-19.
Most poll members also support the decision of the Urban County Council and Mayor Linda Gorton to ban Lexington Police from using no-knock warrants. And with the 2023 governor's race already under way, poll members have an overwhelming favorite at this early stage of the campaign.
Power Poll isn't a scientific poll. But because it asks questions about current affairs to a large group of public officials, business executives and community leaders, it offers interesting insights into the opinions of some of Central Kentucky's most influential people.
Eighty-eight of the Lexington Power Poll's 155 currently active members, or 57 percent, voted in this month's poll. Poll members must vote regularly to stay active, and active members who vote each month get to see each poll's results a week before anyone else.
In Kentucky and across the nation, the creation and distribution of several highly effective vaccines dramatically slowed the coronavirus pandemic. But the numbers of cases, hospitalizations and deaths have been on the rise recently. That's because of the spread of the highly contagious Delta variant of the virus and an unwillingness of many people to get vaccinated, especially in politically conservative areas.
More than 500 colleges and universities across the country — including Berea College and Centre College in Kentucky — plan to require COVID-19 vaccinations for faculty, staff and students this fall. Some employers also are requiring that workers be vaccinated, although this is controversial. Federal law allows companies to require vaccinations, although there are some exceptions for those with religious objections or certain medical conditions. But some people are challenging those laws.
Schools and other institutions in Kentucky and other states have had vaccine requirements for other diseases for generations. But the COVID vaccine has become a political lightning rod among some conservatives, which has contributed to low vaccination rates and opposition to mandates.
State Rep. Savannah Maddox, R-Dry Ridge, has pre-filed a bill for the 2022 General Assembly to prohibit government employers, private businesses and postsecondary schools from requiring immunizations.
But she doesn't have much support for this among metro Lexington Power Poll members.
Seventy-six members responding to this month's poll — a whopping 86.4 percent — said they think employers should be able to require COVID vaccination in their workforce. Only 10 members (11.4 percent) disagreed. Two members (2.3 percent) had no opinion.
"Unless they are physically unable to get vaccinated due to preexisting health conditions or they are unwilling due to religious beliefs, it should be mandatory that all employees are vaccinated to ensure the safety of everyone and to stop the virus and the possibility of further variations," said the Rev. Anthony Everett, a United Methodist minister and executive director of Mission Behind Bars and Beyond, which works to help formerly incarcerated people re-enter Kentucky communities.
Opinions were more divided on the question of whether Lexington Police should be allowed to continue using no-knock warrants. Those warrants have become controversial since Louisville Police shot and killed Breonna Taylor, a 26-year-old emergency room technician, in her apartment while executing a no-knock warrant. Since then, no-knock warrants have been banned in Louisville.
Lexington's Urban County Council, by a 10-5 vote, recently approved an ordinance to ban no-knock warrants, and Gorton signed it into law. But the Fraternal Order of Police, the union for Lexington police officers, has filed suit to block the change.
Police Chief Lawrence Weathers says no-knock warrants have rarely been used in Lexington, citing only four cases in the past five years. But in 2015, police executed a no-knock warrant at the wrong house, busting down the homeowner's door and putting him in handcuffs. The city paid the homeowner a $100,000 settlement and tightened its no-knock warrant policies.
Fifty-three Power Poll members (60.2 percent) agreed with Council and the mayor that no-knock warrants should be banned in Lexington. Twenty-five members (28.4 percent) thought no-knock warrants should be allowed. Ten people (11.4 percent) had no opinion.
"Equity and justice need to be at the center of everything the police do," said David Adkins, CEO of the Lexington-based Council of State Governments and a former Republican state senator in Kansas. "My dad was a cop, my brother was a cop, my grandfather was a cop. I know it is possible to 'back the badge' while also advocating a higher standard in policing. The police union should be the first to urge city leaders to have high expectations of all of its sworn law enforcement officers."
The final question in this month's poll was about the 2023 governor's race, even though Gov. Andy Beshear isn't even halfway through his term.
Republicans dominate the General Assembly and most state constitutional offices, so many political observers think Beshear, a Democrat, is vulnerable. State Auditor Mike Harmon recently became the first Republican to say he would run for Republican nomination to challenge Beshear's re-election. Several other Republicans also are considering campaigns.
But unseating Beshear may not be as easy as they think. His leadership through the coronavirus pandemic has made him generally popular. A Mason-Dixon poll in February found Beshear had a 55 percent job approval rating, including positive grades from 29 percent of Republicans.
When Lexington Power Poll members were asked who they support at this point in the race, it wasn't even close. Beshear was the favorite of 68 poll members (77.3 percent, distantly followed by several likely Republicans: Agriculture Commissioner Ryan Quarles (nine members, or 10.2 percent); Kelly Craft, a former United Nations ambassador and major Republican fundraiser (2 members, or 2.3 percent); U.S. Rep. Jamie Comer of Tomkinsville, with two votes (2.3 percent); and former Gov. Matt Bevin, whom Beshear unseated in 2019, with one vote (1.1 percent). Harmon got no votes. One person said "none of these candidates" and five (5.7 percent) had no opinion.
It could be a long and unpredictable couple of years in Kentucky politics.
Power Poll Members: Do you have a friend or colleague who should be on Power Poll? Please invite them to join!
About Power Poll: Power Poll asks questions of the most powerful, influential people in U.S. cities. It is not a scientific survey. But because the people responding to the surveys comprise the leadership structure of their cities, the results afford a fascinating glimpse into the thoughts, opinions, and beliefs of those in a position to make change. Power Poll is distinctly nonpartisan.
Corporate Sponsor
We thank the following organizations for their support of Power Poll. Learn more about becoming a sponsor here.