What Lexington leaders think about the mayor's and governor's races
Also: How worried are they about the war in Ukraine? Pretty worried.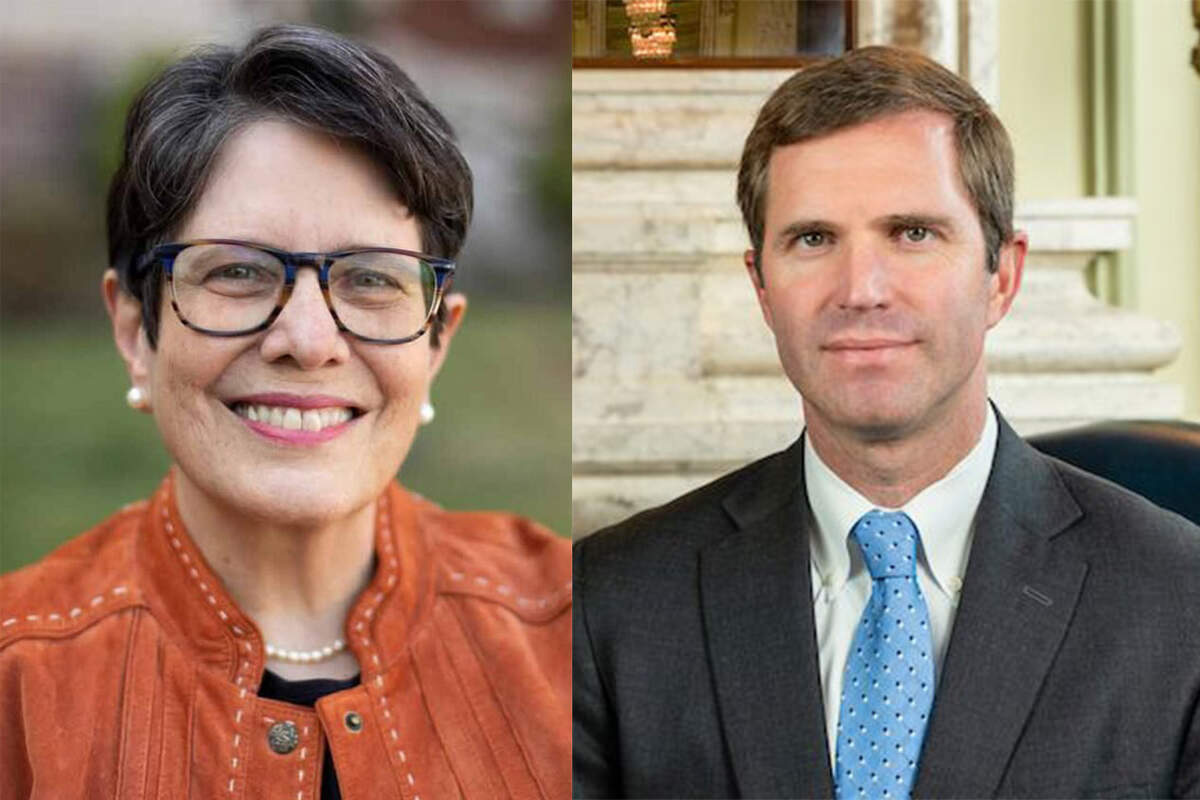 This was primary election week in Kentucky, and eyes are now focused on November — and a year from November — as two popular incumbents, Lexington Mayor Linda Gorton and Gov. Andy Beshear seek re-election. If Lexington Power Poll members are any indication, their chances are quite good at this point.
Also this month, nearly 80 percent of Power Poll members are worried about how Russia's invasion of Ukraine could play out.
In Tuesday's Lexington primary, Gorton faced two challengers: first-term Urban County Council member David Kloiber and Adrian Wallace, a minister and small business owner who previously ran unsuccessfully for Council. Gorton, who served 16 years on Council and was vice mayor before being elected to the top job four years ago, won in a landslide.
Gorton received 71 percent of the vote Tuesday, followed by Kloiber with 14 percent and Wallace with 13 percent. In the November general election, Gorton, 73, will face Kloiber, 39, who manages the Kloiber Foundation, his family's nonprofit organization that gives money for education and technology initiatives. Gorton is a registered Republican, but Lexington mayoral and Council races are nonpartisan.
This month's Power Poll asked members to rate Gorton's performance as mayor so far, and the results were quite favorable. Twenty six percent of (32 members) rated her as "excellent," while 58 percent (71 members) said she has done a "good" job. Fourteen percent (17 members) rated her "so-so," while 2 percent (3 members) rated her performance as "poor". Nobody thought she has done a "very poor" job.
With a super-majority in both chambers of the General Assembly and control of other constitutional offices, the Republican Party has aggressively targeted Beshear, a Democrat. Still, he remains quite popular in Kentucky. In fact, he was recently ranked in a Morning Consult report as the most-popular Democratic governor in the country.
Still, with most regions of Kentucky outside Lexington and Louisville now voting solidly Republican, Beshear could have a tough re-election race. So far, three prominent Republicans have announced campaigns for the GOP nomination: state Auditor Mike Harmon, state Agriculture Commissioner Ryan Quarles and state Attorney General Daniel Cameron.
Asked who they support at this point for governor, Beshear received strong support from Power Poll Lexington's members, with 80 percent (98 members). Second was Quarles with 15 percent (19 members), third was Cameron with 4 percent (five members) and last was Harmon with 1 percent (one member).
Rufus Friday commented that I also should have offered members an option to say "undecided at this point." He's right.
Our last question in this month's poll wasn't about a local or state issue, but rather a troubling foreign problem with global impact: Russia's unprovoked invasion of Ukraine.
This conflict has increasingly become a proxy war between Russian dictator Vladimir Putin and Western democracies, raising fears that it could degenerate into the first nuclear conflict since World War II. There also are many other global ramifications, from millions of refugees pouring out of Ukraine (and Russia) to fears of food shortages because of Ukraine's key role as a producer of grain and cooking oil.
How worried are Lexington Power Poll members about this conflict? Pretty worried.
Half of poll members (61 people) said they are "worried" and another 28 percent (35) said they are "very worried". Twenty-one percent of members said they are only "mildly concerned" about the war, while one member was "not worried at all". Let's hope he or she is right.
About Power Poll: Power Poll asks questions of the most powerful, influential people in U.S. cities. It is not a scientific survey. But because the people responding to the surveys comprise the leadership structure of their cities, the results afford a fascinating glimpse into the thoughts, opinions, and beliefs of those in a position to make change. Power Poll is distinctly nonpartisan.