Three-fourths of Power Poll members think Justice Department should seek indictments of Trump for January 6 insurrection
Poll members also strongly support Mayor Linda Gorton's appointment of civilians to police review board and efforts to make Juneteenth a state holiday.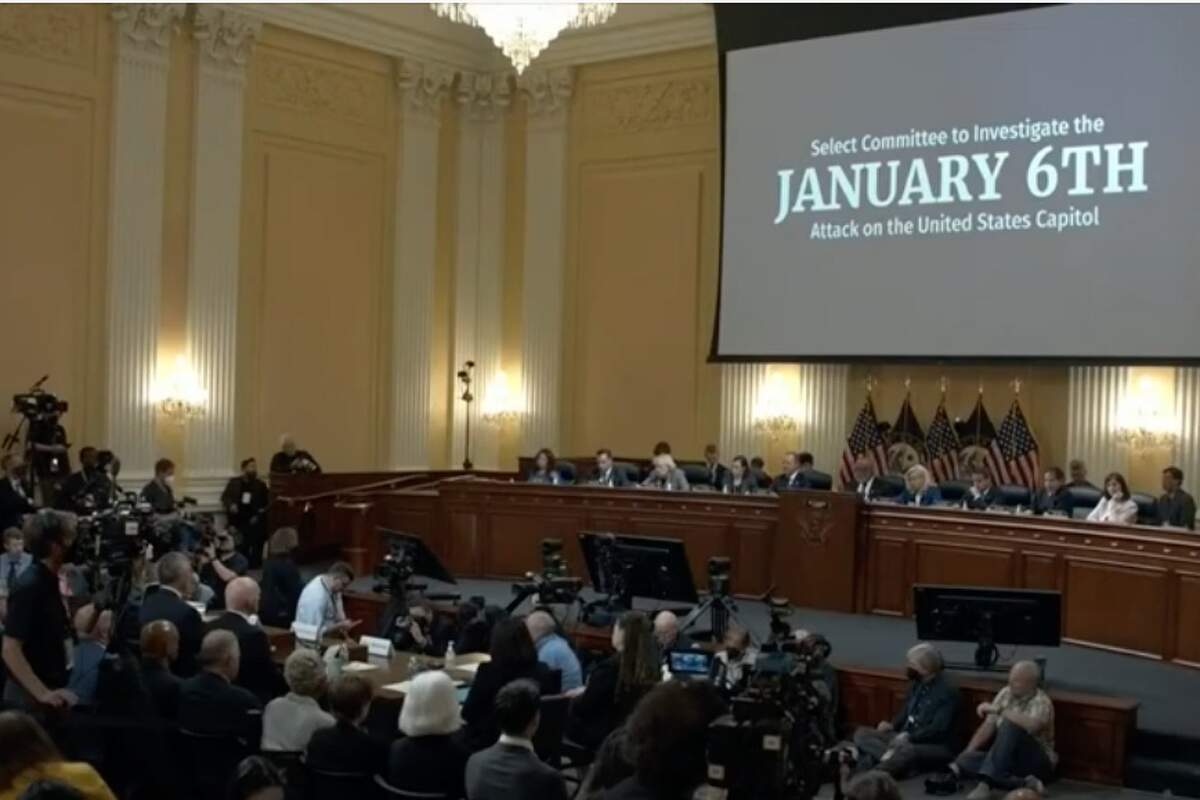 Based on what they have seen and heard from televised hearings of Congress' January 6 investigation committee, nearly three-fourths of Power Poll Lexington members think the Justice Department should seek a criminal indictment against former President Donald Trump.
A similar majority also think Mayor Linda Gorton's appointment of civilians to the Lexington Police Disciplinary Review Board will improve local policing and police accountability. And they think Juneteenth, which became a national holiday last year, also should be an official state holiday in Kentucky.
In hearings this month, the House Select Committee on the January 6 Attack on the U.S. Capitol has presented a bipartisan case that Trump orchestrated efforts to overturn the results of the 2020 presidential election and retain power, through political and legal maneuvering as well as egging on violent insurrectionists at the U.S. Capitol on Jan. 6, 2021.
This is the first time in American history that a president has actively tried to overturn the results of an election that removed him from office. Trump continues to claim, without any evidence, that the election was fraudulent. A substantial portion of the Republican political base says it believes Trump's lies.
Trump was impeached twice – once for his role in the January 6 insurrection and once before for withholding military assistance approved by Congress for Ukraine as he sought a political favor from Ukraine's president. In both impeachment trials, too few Republicans supported impeachment for him to be convicted.
The January 6 committee has suggested that the Justice Department pursue criminal indictments against Trump and those who helped him in this effort, but that decision will be up to U.S. Attorney Merrick Garland.
Should Garland ask a federal grand jury to indict Trump? In this month's Power Poll, 92 of 125 members voting (74 percent) said yes, while 20 members (16 percent) said no. Thirteen members (10 percent) didn't know.
Our second question was about Gorton's appointment this month of two civilians and an alternative to the Lexington Police Disciplinary Review Board, which has not had them before.
The appointees are Allison Connelly, an attorney who has led the city's Ethics Commission and served on the Lexington-Fayette Human Rights Commission, and Darlene Barber, an employee of the state Personnel Cabinet who has served as co-chair of the Minority Business Expo. The alternate is Father Jim Sichko, one of 700 Roman Catholic priests worldwide charged by Pope Francis to "go forth and do good deeds."
The idea behind appointing civilians to the board is to improve police accountability and transparency for officers accused of wrongdoing. Power Poll members were asked if they thought the move would accomplish this and be good for policing. Ninety-two members (74 percent) said yes, while 11 members (9 percent) said no. Twenty-one members (17 percent) didn't know.
The last question this month was about whether Juneteenth, which last year became a federal holiday, should also become an official state holiday in Kentucky.
Juneteenth is the name given to June 19, 1865, when enslaved people in Texas were formally notified that they were now free because the Confederacy had lost the Civil War. The proclamation was issued by Gen. Gordon Granger, who is buried in Lexington Cemetery.
The holiday has been celebrated in Texas and other states for more than 150 years. Biden signed legislation last year making it a federal holiday. The Kentucky General Assembly has yet to act on the issue. Meanwhile, Confederate Memorial Day (June 3) remains a state holiday, although state workers haven't gotten the day off since Republican Gov. Louie B. Nunn changed the rules on holidays in 1969.
Power Poll members overwhelmingly — 98 members or 78 percent — thought Juneteenth should be an official state holiday in Kentucky. Fourteen members (11 percent) voted know, and thirteen members (10 percent) didn't know.
About Power Poll: Power Poll asks questions of the most powerful, influential people in U.S. cities. It is not a scientific survey. But because the people responding to the surveys comprise the leadership structure of their cities, the results afford a fascinating glimpse into the thoughts, opinions, and beliefs of those in a position to make change. Power Poll is distinctly nonpartisan.