Strong opinions about discussing racism — and deciding a big horse race
Lexington poll members overwhelmingly oppose Republican efforts to limit discussions of racism in public schools and universities.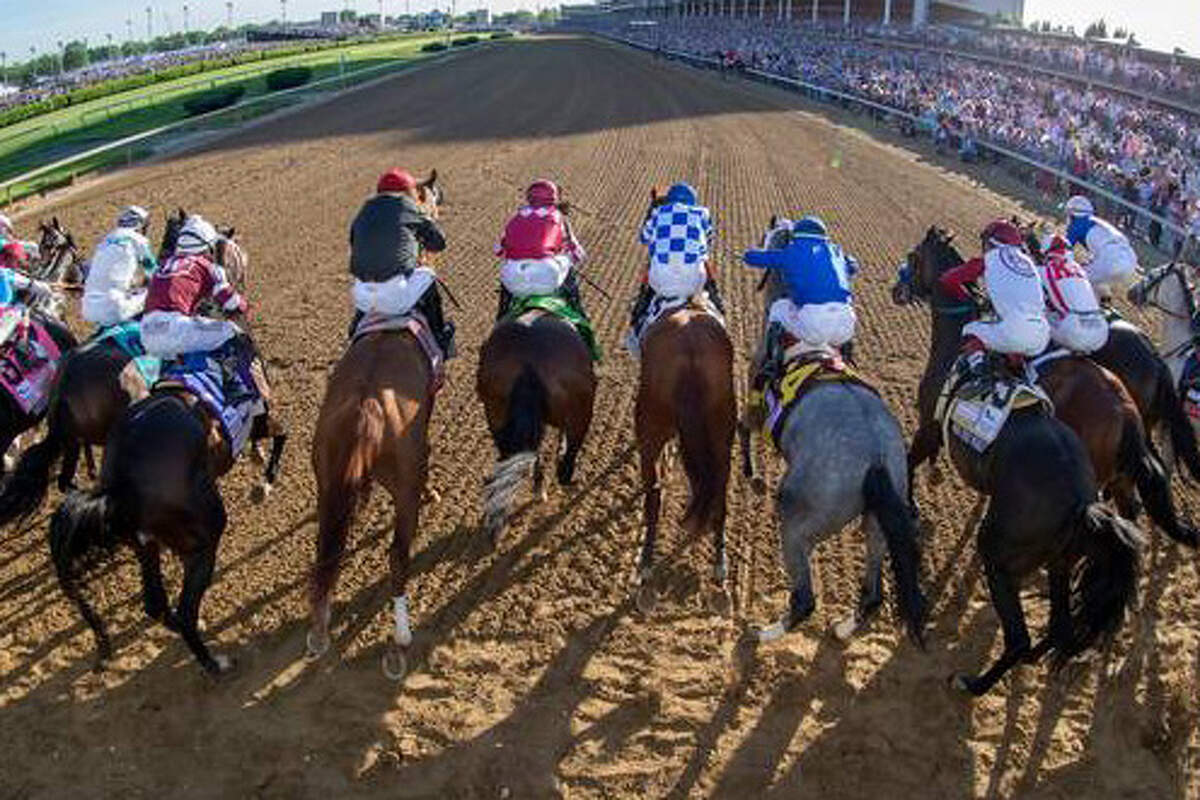 Proposed legislation in Kentucky to limit how systemic racism in American society and history can be discussed in public school and university classrooms has received a big thumbs down from Lexington Power Poll members.
Also, a majority of poll members think the Kentucky Racing Commission should disqualify a Kentucky Derby winner for only the second time in 147 years because of positive tests for performance-enhancing drugs.
And when asked about Sen. Rand Paul's frequent and public sniping at Dr. Anthony Fauci over his handling of the coronavirus pandemic, poll members overwhelmingly knew which of those two physicians they trust on this issue. Hint: it's not Rand Paul.
Power Poll isn't a scientific poll. But because it asks questions about current affairs to a large group of public officials, business executives and community leaders, it offers interesting insights into the opinions of some of Central Kentucky's most influential people.
Ninety one of the Lexington Power Poll's 158 currently active members, or nearly 58 percent, voted in this month's poll. Poll members must vote regularly to stay active and get the first look on each month's poll results.
Critical Race Theory — a little-understood and once obscure legal theory about structural racism in American society.
Kentucky Republican lawmakers have filed two bill requests saying they plan to push for laws in the next General Assembly session limiting how systemic racism and white supremacy in American society and history can be discussed in public schools and universities. The bills would allow teachers to be fired for violating those laws.
The proposed bills echo Republican efforts in several states on this topic and attacking Critical Race Theory, a little-understood and once obscure academic framework for looking at racism in America.
Critics say conservatives are simply seeking another "culture war" issue to fire up their political base. They note that few people — including the sponsors of many of these bills around the country — actually understand Critical Race Theory (CRT) well enough to discuss it. They also note that CRT is rarely discussed in public schools and only occasionally in university classes. They see conservatives' real goal as trying to stifle public discussion of this nation's long history of systematic racism.
Only six Power Poll members (6.6 percent) said they support these Republican efforts to limit what teachers and students can discuss with regards to systemic racism, while 84 members (92.3 percent) were against them. One member had no opinion.
"The wading of many lawmakers into social studies classrooms across the country is disturbing," said poll member Richard Young, founder and director of CivicLex, a non-profit organization that promotes civic engagement in Lexington.
"The uproar around CRT and educating about systemic racism is entirely media driven and is clearly being done in bad faith," he said. "Perhaps instead of restricting what we can and can't teach the next generation about our government and its history, we all need to evaluate our own role in how we got into these crises in the first place."
The Rev. Anthony Everett, a United Methodist minister who is Black, agreed.
"As a scholar who has studied, applied, and included Critical Race Theory (CRT) in my doctoral work and practices, I am appalled, but not surprised, that these legislators would stoop to their lowest depths to maintain power by diverting attention away from their white privilege and keeping others ignorant with distorted views of CRT," he said.
Our second question grew out of testy exchanges in congressional hearings about COVID-19 policy between Kentucky Sen. Rand Paul and Dr. Anthony Fauci, director of the National Institute of Allergy and Infectious Diseases. Paul, an ophthalmologist, has been highly critical of Fauci, the federal government's pandemic point person under both presidents Donald Trump and Joe Biden.
Which physician do Power Poll members trust more on COVID-19 issues? Eighty-four (92.3 percent) chose Fauci, who has decades of government experience in public health. Only two members (2.2 percent) said they trust Paul more. Five members (5.5 percent) had no opinion.
Our last question was about the Kentucky Derby, which was won in May by Medina Spirit, trained by Bob Baffert.
Baffert is one of the sport's most successful trainers, but he also is controversial because of how frequently drug tests have shown banned substances in the systems of his horses.
Two drug tests have confirmed illegal levels of betamethasone in Medina Spirit's system. Churchill Downs has suspended Baffert from racing there for two years because of this and previous drug issues. Baffert claims the horse wasn't intentionally given the drug and has appealed, but few are buying it.
Most Power Poll members aren't buying it, either.
Sixty-one members (67 percent) said they thought Medina Spirit should be disqualified from the Derby win, while nine members (9.9 percent) disagreed. Many people seem to be torn on the issue. Twenty-one members (23.1 percent) had no opinion.
"It may be time to put Bob Baffert out to pasture," said David Adkins, CEO of the Lexington-based Council of State Governments.
Power Poll Members: Do you have a friend or colleague who should be on Power Poll? Please invite them to join!
About Power Poll: Power Poll asks questions of the most powerful, influential people in U.S. cities. It is not a scientific survey. But because the people responding to the surveys comprise the leadership structure of their cities, the results afford a fascinating glimpse into the thoughts, opinions, and beliefs of those in a position to make change. Power Poll is distinctly nonpartisan.
Corporate Sponsor
We thank the following organizations for their support of Power Poll. Learn more about becoming a sponsor here.