Proposed anti-abortion constitutional amendment very unpopular; most think new anti-choice laws will hurt economic development
Most Power Poll Lexington members also say social justice activist, who was acquitted on most charges, shouldn't have been prosecuted.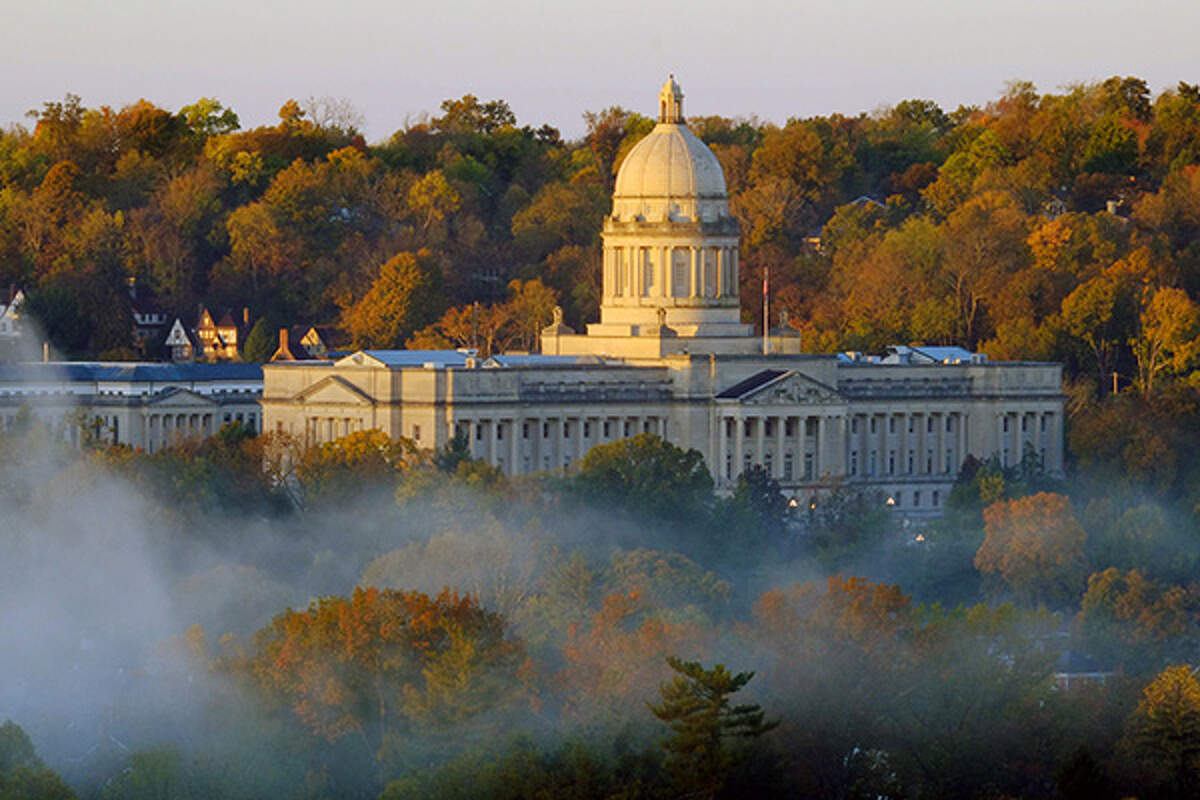 Power Poll Lexington members are overwhelmingly opposed to a proposed state constitutional amendment on the ballot in November that would make sure abortion rights are not protected by Kentucky's constitution.
And, by a wide margin, they also think that the amendment, a new state anti-abortion law and other anti-choice measures enacted by the General Assembly's Republican super-majority will hurt Kentucky's ability to attract future economic development.
On a more local issue, most Power Poll members said that they think Fayette County Attorney Larry Roberts should not have prosecuted a Lexington social justice protester who was recently acquitted of the most serious charges against her.
As part of the Nov. 8 general election ballot, Kentucky voters will be asked to vote yes or no on this amendment, approved by the General Assembly's Republican super-majority:
Are you in favor of amending the Constitution of Kentucky by creating a new Section of the Constitution to be numbered Section 26A to state as follows: To protect human life, nothing in this Constitution shall be construed to secure or protect a right to abortion or require the funding of abortion?
The amendment, approved by the General Assembly in 2021 over objections from Democrats, is one of more than a dozen anti-abortion laws that Republican legislators have pushed through since they took control of the General Assembly in 2016.
Among those laws was a so-called "trigger" law passed in 2019 that basically outlawed abortion in the state if the U.S. Supreme Court overturned the 1973 Roe v. Wade decision that made abortion legal nationwide. That happened last month when the composition on the court changed enough to create a conservative majority. The Kentucky trigger law includes exceptions for medical emergencies, but none for rape or incest. But that law has been challenged in court, and so far the courts have prevented it from being enforced until the case is litigated.
Asked if they supported the proposed constitutional amendment, 101 (86 percent) of voting Power Poll Lexington members this month said no, while only a dozen (10 percent) said yes. Five people (4 percent) had no opinion.
"A woman should have the right to decide what her treatment should be with medical care available," said poll member Sharon Reed, a former president of the Lexington Rotary Club. "When I worked as a nurse, I remember the screams of an 11-year-old as she tried to deliver a baby. When asked how she became pregnant, she claimed that 'she got it reading a comic in the bathroom'! Sex education is important, as incest and rape happen earlier than people realize. Another incident while I worked was the woman who came in the ER with her intestines attached to a coat hanger that she used to self-abort. She did not survive!"
"The blanket anti-abortion law demonstrates an alarming disregard for the health of both the woman and the unborn child," said James Clark, executive director of Ashland, The Henry Clay Estate. "At a minimum there should be exceptions. And, if the woman is forced to give birth, the father should be identified and compelled to provide financial support."
Kentucky is one of many Republican-leaning states that has quickly taken action to outlaw abortion, and they are getting pushback from major corporations. A number of large companies, ranging from JPMorgan Chase to Starbucks, quickly adopted policies to cover travel expenses for employees in anti-abortion states who want to get an abortion elsewhere.
Pro-choice advocates have predicted that abortion bans could hurt economic development in anti-abortion states because many women who work for job-creating companies won't want their reproductive rights restricted. How might that affect Kentucky?
Ninety-five Power Poll members (81 percent) said they think Kentucky's anti-abortion laws will be bad for future economic development, while only three people (3 percent) thought they would be good. Eighteen people (15 percent) thought they would have no effect, while two people (2 percent) had no opinion.
"Perhaps these legislators want the economic repercussions of companies leaving Kentucky because women are not treated as human beings," said the Rev. Anthony Everett, a United Methodist minister and executive director of Mission Behind Bars, an ecumenical prison ministry.
This month's final question was about the prosecution of Sarah Williams, a Lexington activist who led some local social justice protests in 2020 after a spate of high-profile police killings of Black people, including Breonna Taylor in Louisville.
A jury recently acquitted Williams on the three most serious charges against her: inciting a riot, resisting arrest and drug possession. She was found guilty on one charge of disorderly conduct and was fined $200. Longtime Fayette County Attorney Larry Roberts received criticism in the community for prosecuting the case, and that could have been a factor in Roberts' re-election loss in the May primary election to Angela Evans, a Black former City Council member who received 70 percent of the vote to Roberts' 30 percent. Both Roberts and Evans are Democrats; there was no Republican in the race, so she will become the new county attorney.
Asked if Roberts should have prosecuted the case, 57 poll members (48 percent) said no, while 34 (29 percent) said yes. Twenty-seven members (23 percent) had no opinion on the question.
Everett called the prosecution "a blatant misuse of taxpayers' dollars." But poll member Laurel Raimondo Martin, president of Junior Achievement of the Bluegrass, had a different view.
"I respect the right of individuals to protest peacefully and to shine the light on issues that are important to our citizens," Martin said. "However, I am not supportive of individuals who behave badly, cause damage to the property of others, and yell obscenities that are not related to the topic at hand. In the later case, the comments and actions limit the ability to explore these issues in a meaningful way. Those individuals do need to be held accountable for their actions and face the consequences of their behavior."
Power Poll Members: Do you have a friend or colleague who should be on Power Poll? Please invite them to join!
About Power Poll: Power Poll asks questions of the most powerful, influential people in U.S. cities. It is not a scientific survey. But because the people responding to the surveys comprise the leadership structure of their cities, the results afford a fascinating glimpse into the thoughts, opinions, and beliefs of those in a position to make change. Power Poll is distinctly nonpartisan.
Corporate Sponsor
We thank the following organizations for their support of Power Poll. Learn more about becoming a sponsor here.