Power Poll members give General Assembly's recent session poor reviews
But they favor city funding to reopen the Lexington History Museum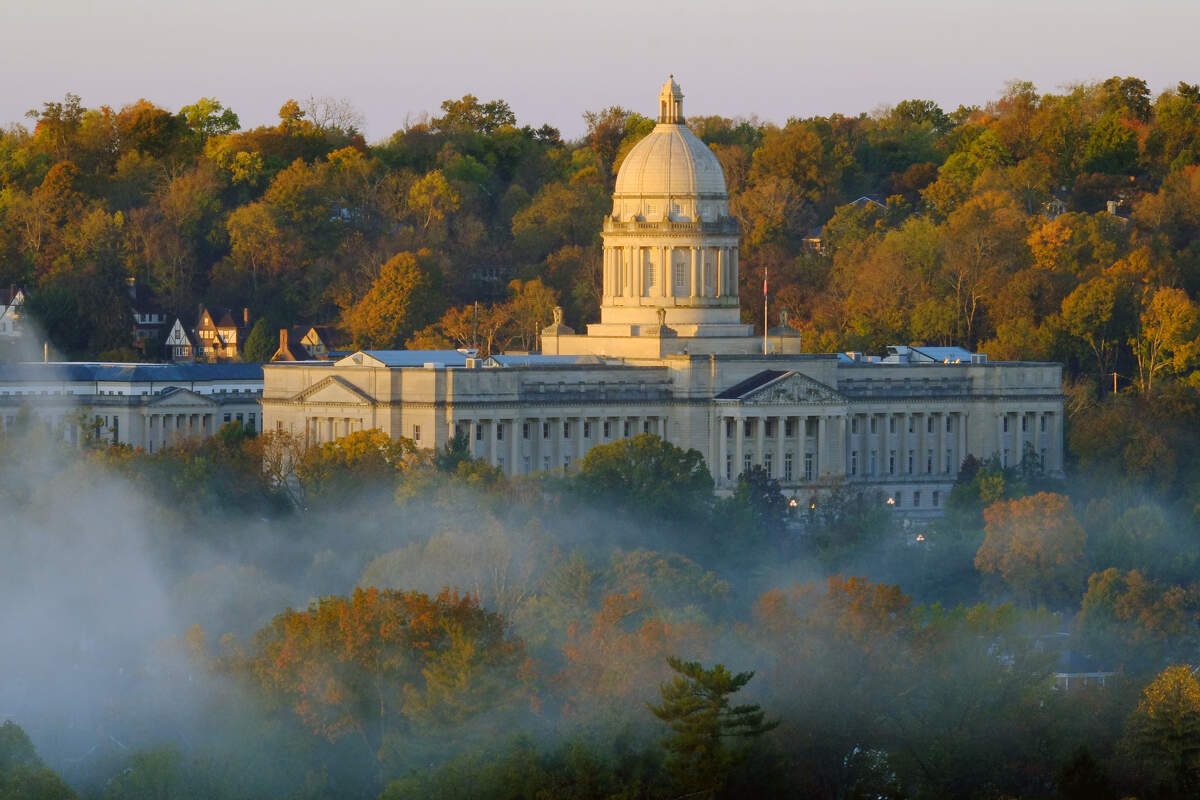 The Kentucky General Assembly's recent session, during which Republican super-majorities in each chamber made changes to the state's tax structure and pushed through a long list of conservative social-issue legislation over Democratic Gov. Andy Beshear's vetoes, got a thumbs down from the large majority of Lexington Power Poll members.
Poll members felt differently about a plan for reopening the Lexington History Museum, which has been shuttered and mostly homeless for a decade. A majority of voting poll members said they support a request for city government to provide three years of funding to reopen the museum.
The General Assembly's Republican super-majorities in the House and Senate pushed through, often with little debate or time for public scrutiny, a raft of bills aimed at pleasing their socially conservative political base. Beshear vetoed more than two dozen of the bills, but Republicans overrode almost all of his vetoes.
Among other things, the new legislation essentially outlawed abortion; restricted what public school teachers can say about the history and present state of systemic racism in America; gave county judge-executives power over public library boards; funded charter schools in Louisville and Northern Kentucky; cut unemployment benefits; and prohibited transgender girls and women from competing in school sports.
The legislature also did some more widely popular things, thanks to billions in federal pandemic relief money and a strong state economy. It gave long-neglected state employees — and, over Beshear's veto, legislators and constitutional officers — an 8 percent pay raise; fully funded public pensions and helped pay down some unfunded pension liabilities; and approved full-day kindergarten. But the budget didn't include two of Beshear's priorities: a mandated pay raise for public school teachers and state-funded preschool for 4-year-olds.
Overall, Power Poll members gave poor ratings to the General Assembly's performance. Seventy-one percent of participating members (66 people) "strongly opposed" the legislature's accomplishments, while 16 percent (15 people) "generally opposed" them. Only 2 percent (two people) "strongly" supported the General Assembly's performance, while 8 percent (seven people) "generally" supported it. Three people (3 percent) had no opinion.
The Kentucky Chamber of Commerce and Republican leaders have long advocated reducing or eliminating the state's 5 percent income tax, which they claim will produce stronger economic growth and eventually offset revenue losses. The General Assembly took the first step in that direction this session by approving a half-percent income tax cut if certain financial conditions were met and adding the state's 6 percent sales tax to some services that previously were untaxed.
(The poll question was worded incorrectly: The original legislation would have cut the tax rate from 5 percent to 4 percent, but the final negotiated cut was half that. Still, experts estimate the tax changes will reduce state revenues over the next two years by more than $1 billion.)
Democrats opposed the tax changes, arguing that there is no evidence lower income taxes produce enough economic growth to offset revenue losses. They also argue that cutting income taxes and raising sales taxes simply shifts the tax burden from wealthier people to poorer people.
Whose arguments on this issue do Power Poll members believe? Seventy percent (65 people) think Democrats are correct about the consequences of these tax changes, while 14 percent (13 people) think Republicans are correct. Sixteen percent (15 people) had no opinion.
"The majority of legislators in the General Assembly did well — for themselves!" commented the Rev. D. Anthony Everett, executive director of Mission Behind Bars and Beyond. "Reducing taxes for the wealthy has never been good news for the poor. Expanding sales taxes on the poor is not helpful, either! Trans-bashing children legislation continues the perpetuation of this gross inhumanity. Denial of Critical Race Theory, while being ignorant of what CRT is and its benefits, only perpetuates outsiders' views of our Commonwealth as incapable of addressing the issues facing BIPOC communities and becomes less inviting to the same."
The final question in this month's poll was about the Lexington History Museum, which was created by Lexington's city government in 1998 as a non-profit corporation. In 2003, the city helped pay to set up the museum in the old Fayette County Courthouse, which had become vacant after new district and circuit courthouses were built nearby.
But the museum was forced to close in 2012 because of asbestos and lead paint dust in the old courthouse, which had opened in 1900 and been badly renovated and cared for in recent decades. Since 2012, the museum has mostly been homeless, although it has continued to do programs and put on temporary exhibits with a combination of government funding and private donations.
The museum, now housed in the small circa 1784 Adam Rankin house downtown, has put together a strategic plan for presenting local residents and visitors with a diverse and inclusive depiction of Lexington's 250-year history. The museum board is asking for $544,700 in annual city funding for three years to hire a small staff and reopen in a new location. The request is now before the Urban County Council.
A majority of Power Poll members said they support city funding for the museum. Fifty-four percent (50 people) said yes, while 28 percent (26 people) said no. Eighteen percent (17 people) said they had no opinion.
"I believe it is time for our community to have a centralized, in-person, state-of-the-art space for everyone to visit and learn/research the amazing history of Lexington," said Council Member Susan Lamb. "I am so excited to see the new energy within our community and cannot wait to witness next steps to create a history museum for Lexington-Fayette County."
The old courthouse was restored in 2018, and poll member Ouita Michel, a chef and restaurant owner, suggested that the museum could return there, perhaps in the top floor area around the dome that is now used for rental event space. Michel owns and operates seven Central Kentucky restaurants, including Zim's Café and the Thirsty Fox bar in the old courthouse's first floor, where the city's visitors' center is located. Others commented to say they agreed with Michel.
"The dome is magnificent and should be open to the public," said entrepreneur Fran Taylor. "Locating the museum there and partially on a floor beneath it if needed, would be a real attraction for everyone — visitors and Lexingtonians alike."
Sharon Price, executive director of Lexington's Community Action Council, noted the irony of the Lexington History Museum's efforts compared to the General Assembly's.
"So, we want to spend $600K annually for a museum to preserve history, while at the same time excluding portions of history from being taught in schools?" Price commented. "Are we interested in retaining history or not?"
Power Poll Members: Do you have a friend or colleague who should be on Power Poll? Please invite them to join!
About Power Poll: Power Poll asks questions of the most powerful, influential people in U.S. cities. It is not a scientific survey. But because the people responding to the surveys comprise the leadership structure of their cities, the results afford a fascinating glimpse into the thoughts, opinions, and beliefs of those in a position to make change. Power Poll is distinctly nonpartisan.
Corporate Sponsor
We thank the following organizations for their support of Power Poll. Learn more about becoming a sponsor here.