Poll shows broad support for school mask mandate, infrastructure bill
The delta variant also has this vaccinated group of poll members behaving more cautiously.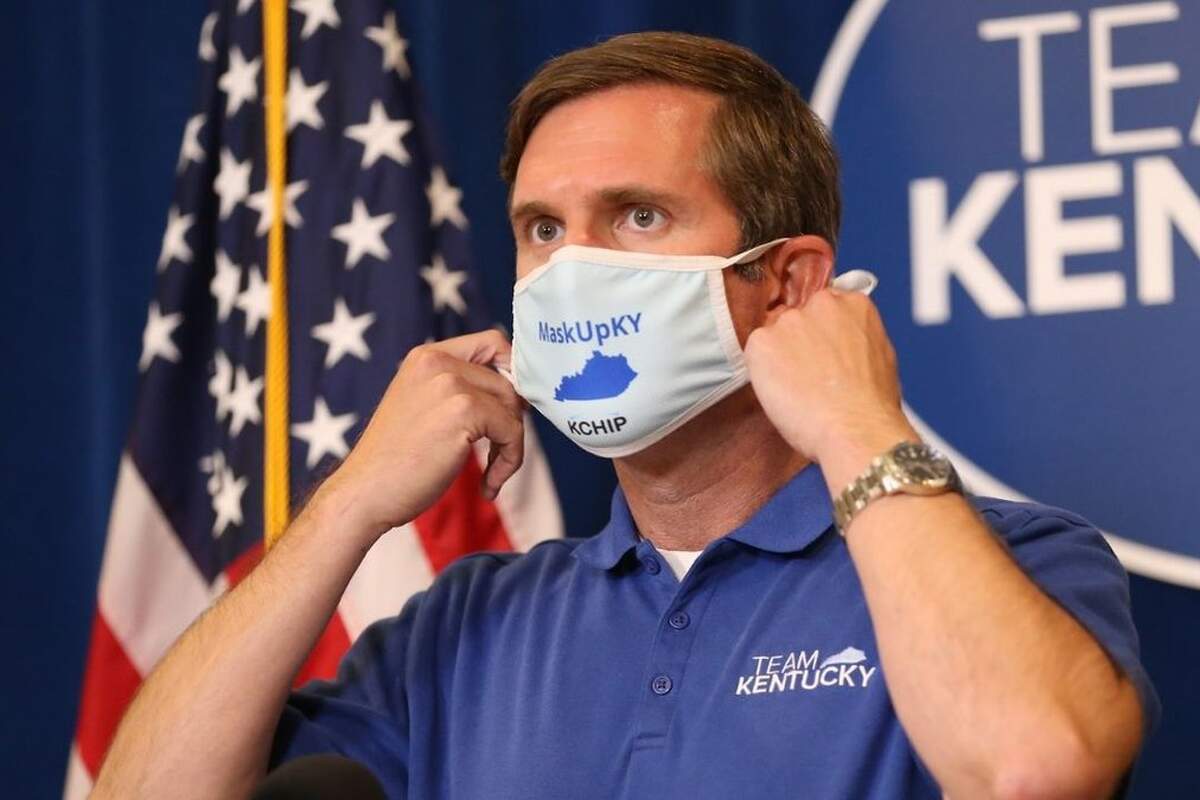 More than 90 percent of Lexington Power Poll members support Gov. Andy Beshear's executive order requiring face masks in Kentucky public and private schools and child care centers.
Poll members also broadly support the $1.2 trillion bipartisan infrastructure bill now making its way through Congress, which could bring more than $5 billion to Kentucky.
Meanwhile, despite being vaccinated, all but a few poll members say the highly contagious delta variant of the virus that causes COVID-19 has made them more cautious in their personal behavior — either a little, or a lot.
Power Poll is not a scientific poll. But because it asks questions about current affairs to a large group of public officials, business executives and community leaders, it offers interesting insights into the opinions of some of Central Kentucky's most influential people.
This month, 106 of the Lexington Power Poll's 173 active members, or 61 percent, voted. Poll members must vote regularly to stay active, and active members who vote get to see each poll's results a week before anyone else.
Things appeared to be returning to normal earlier this summer, as COVID-19 vaccination rates rose and cases plummeted. But that started changing as the delta variant took over, infecting and sickening some people who had been fully vaccinated, although not nearly to the extent as unvaccinated people. Most alarmingly, infections have increased sharply among children, who haven't yet been approved for vaccination, and teens.
A record number of people with COVID-19 are now filling Kentucky's hospital ICU units. Only about 55 percent of Kentucky's residents are fully vaccinated.
That reality, and the fact that many rural Kentucky school districts were deciding to make in-school masking optional, prompted Gov. Andy Beshear to act. He issued a statewide school mask mandate on Aug. 10. It was later reinforced and lengthened for public schools by a unanimous Kentucky Board of Education. Evidence shows that face masks can greatly reduce the transmission of COVID-19.
Republican Attorney General Daniel Cameron has challenged Beshear's order in court, and Republican lawmakers have publicly disapproved of the mask mandates by Beshear and the education board. A federal judge issued an injunction Thursday against Beshear's order, but its impact was unclear, and it may only apply to Roman Catholic schools in the Diocese of Covington.
The Kentucky Supreme Court on Aug. 23 ruled that a Franklin Circuit Court injunction against new state laws restricting the governor's emergency powers wasn't justified. It dissolved the injunction and told he lower court to hear legal arguments about the laws' constitutionality.
Power Poll members overwhelmingly side with the governor. In this month's poll, 98 members (92.5 percent) approved of the school mask mandate, while 8 members (7.5 percent) opposed it.
The delta variant has gotten poll members' attention, as studies show that fully vaccinated people are able to spread the virus and are suffering some "breakthrough" infections, although few require hospitalization.
Fifty-six members (52.8 percent) said they are now being "a lot more cautious" when it comes to COVID-19, and 44 members (41.5 percent) said they are being "a little more cautious." Six members (5.7 percent) said the delta variant hasn't caused them to change their behavior. All but one member said they are fully vaccinated, and that one preferred not to say.
"I am amongst those who are vaccinated whose resentment toward the folks refusing to get the vaccinations is rising very quickly," said businessman Alan Stein.
Several other poll members commented to agree with him.
"Even more so as they generally are the same people who resisted wearing a mask," said Paula Anderson, CEO of the YMCA of Central Kentucky.
"It is painfully clear that more than 95% of the current COVID cases and deaths due to the variant are the unvaccinated," said developer Holly Wiedemann. "I don't know what else could be a more compelling reason for them to get a vaccine."
State Rep. Lynn Belcher, a Republican from Marion, has introduced legislation to bar businesses from requiring employees to be vaccinated, or even asking their vaccination status. Another Republican legislator, Rep. Savannah Maddox of Dry Ridge, filed similar legislation earlier. In last month's Lexington Power Poll, 86.4 percent of members who voted thought businesses should be able to require employees to be vaccinated.
This month's other poll question involved the $1.2 trillion bipartisan infrastructure bill that has been approved by the Senate. After Congress returns from its August recess, the House is expected to approve the bill and send it to President Joe Biden for his signature. Estimates say the bill would provide about $5.5 billion for projects in Kentucky.
The bill has strong support from Power Poll members: 91 (85.9 percent) support it, while eight (7.5 percent) do not. Seven members (6.6 percent) had no opinion.
The compromise contains less spending and investment than Democrats wanted, but more than Republicans wanted. Senate Minority Leader Mitch McConnell voted for the bill, while Kentucky's other Republican senator, Rand Paul, voted against it.
Power Poll Members: Do you have a friend or colleague who should be on Power Poll? Please invite them to join!
About Power Poll: Power Poll asks questions of the most powerful, influential people in U.S. cities. It is not a scientific survey. But because the people responding to the surveys comprise the leadership structure of their cities, the results afford a fascinating glimpse into the thoughts, opinions, and beliefs of those in a position to make change. Power Poll is distinctly nonpartisan.
Corporate Sponsor
We thank the following organizations for their support of Power Poll. Learn more about becoming a sponsor here.