Poll members overwhelmingly oppose making city council, school board races partisan.
They also don't like recent changes in downtown Lexington parking, but they favor legalization of sports gambling.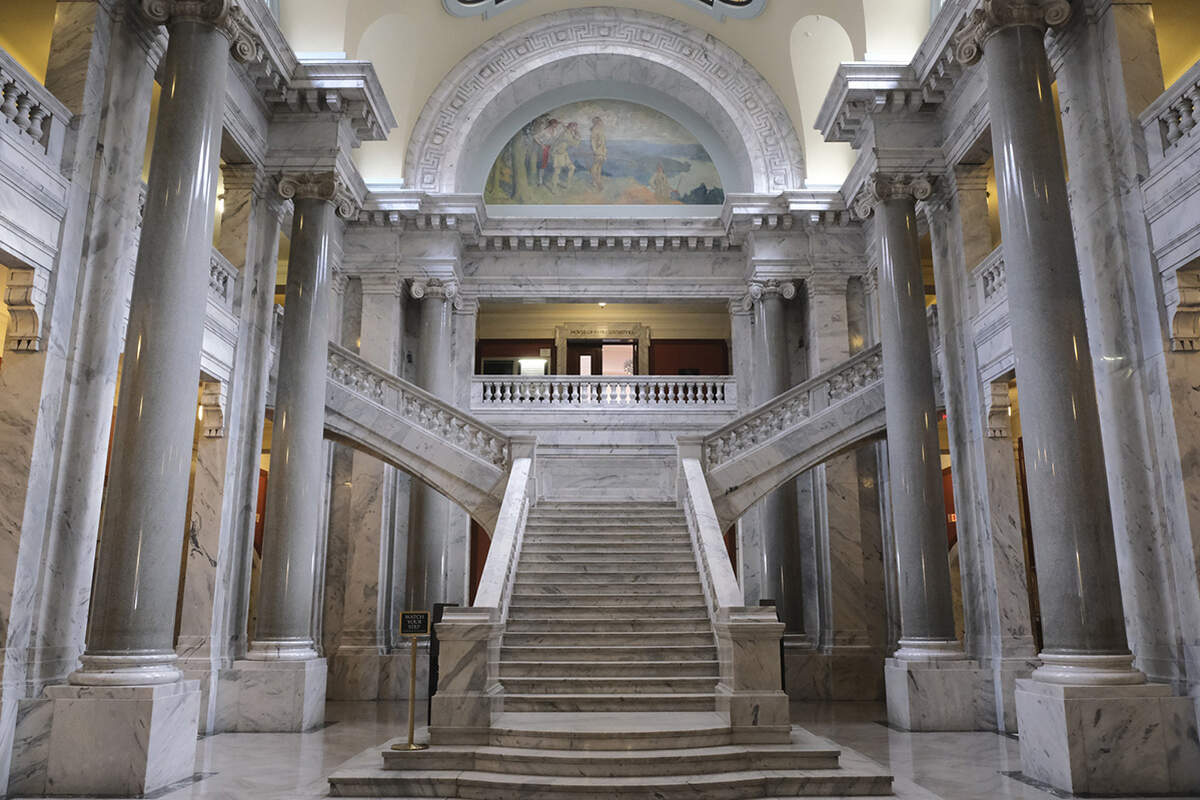 Power Poll Lexington members overwhelmingly oppose a plan by some Republican state lawmakers to require Kentucky's non-partisan city council and school board elections to become partisan.
A significant majority also oppose recent changes and price increases in downtown Lexington parking — and the way they came about. And a sizable number of poll members support making sports gambling (beyond pari-mutuel betting on horse racing) legal in Kentucky.
Sen. Damon Thayer, a Georgetown Republican who is the Senate majority leader, said he is working with Rep. Matt Lockett, a Nicholasville Republican, on legislation to make all city council and school board races partisan. Similar legislation was filed last year by Rep. Thomas Huff, a Shepherdsville Republican, but it didn't have enough support to become law.
Republicans now have supermajorities in both chambers of the General Assembly — 80-20 in the House and 31-7 in the Senate. Unlike most city council elections, county judge-executive races have long been partisan, and Republicans how hold that office in 93 of 120 counties. Kentucky's urban areas tend to vote more for Democrats, who see Thayer's effort as a Republican power grab and another attempt by state lawmakers, most of whom represent small towns and rural areas, to impose their will on cities.
Most Power Poll members think partisan city council and school board elections are a terrible idea. Eighty-seven percent (153 members) said they opposed the idea, while only 7 percent (13 members) supported it. Ten members (6 percent) had no opinion.
"I wish there was a 'hell no' answer," said Don Blevins, a Democrat who is retiring as Fayette County Clerk. "Having served on Lexington's Council, I can tell you one reason it works well is because it is non-partisan. I served with a few very conservative council members (I'm very progressive) and we might differ on one issue (such as the water company) and then be arm-in-arm on the next (such as new trails). Partisanship is killing America, not moving it forward."
Blevins was referring to a contentious effort in the early 2000s for the city to condemn and buy the local water system from Kentucky American Water Co. The effort was defeated with help from Republican activists.
Steve Byars, a vice president at Moneywatch Advisors, agreed that partisan city council and school board races were a "horrible" idea. "Repairing potholes and maintaining garbage collection are not partisan issues and don't require input from political parties," he said.
"State-level politicians need to stay in their lane and leave local government to the locals," said entrepreneur Erica A. Radhakrishnan. "Non-partisanship gets things done in Lexington. Allow us to continue to focus on the issues rather than party lines."
"Non-partisan local elections should be written into the Kentucky Constitution," said Mark Green, executive editor of The Lane Report, a local business publication. "Partisanship is a political cancer."
"Local issues are not and should not be made partisan — they should be decided on their merit based upon the specific circumstances of the local community," said Brittany Roethemeier, executive director of the Fayette Alliance, a land-use policy organization.
None of the poll members who said they favored the proposal had left a comment by the time voting ended.
Poll members also were quite outspoken against the Lexington Parking Authority's recent decision to raise downtown parking rates and now charge for street parking in the evenings and Saturdays, which previously was free. Sixty-eight percent of poll members (119 people) said they opposed the move, while 25 percent (44 people) supported it.
"Not only do I oppose the increased metered time, I oppose the way in which the decision was made, without input," said Ouita Michel, owner of the Outia Michel Family of Restaurants, which includes Zim's Café in the old courthouse.
"It feels like the parking authority does not have any serious citizen oversight despite being able to charge taxpayers to park on their own city streets!" she said. "I think, as do many downtown business owners, that this is yet another obstacle for citizens to come and enjoy their downtown. If parking is free and readily available at every development on the outskirts of town, frankly street parking should be free downtown."
Chad Needham, a redeveloper of historic buildings whose properties include Greyline Station, agreed.
"I believe LexPark needs Council oversight to ensure checks and balances," Needham said. "This most recent increase in price and hours feels like LexPark can just do whatever they want. This not only hurts downtown businesses, especially restaurants, but hurts the experience. Which doesn't seem to be a factor in this most recent money-grab decision."
Fran Taylor, owner of Lexington Silver, suggested changing state law to allow speed enforcement and red-light cameras. That could raise additional revenue for transportation infrastructure while also making downtown streets safer.
The third question in this month's poll was about proposals to make sports gambling legal in Kentucky. Previous legislation has failed, but the issue is expected to come again this year in the General Assembly. There is bi-partisan support. The most significant opposition has been among some Senate Republicans.
Power Poll members support the legalization of sports gambling by a margin of 73 percent (129 people) to 17 percent (30 people), with 10 percent (17 people) having no opinion.
But Chuck Williamson, chief financial officer at Bluegrass Energy, has reservations.
"I am a libertarian by nature and support personal choice," Williamson said, "but I lived in a town where a riverboat casino was built across the river. I watched countless families get destroyed and businesses go under as gamblers stole from businesses or used family funds that should have been directed elsewhere.
"Therefore, I'm against any increased gambling," he added. "It's too addictive for people who can't control it. I have the same issue with the lottery. It's a tax on the poor and/or mathematically challenged."
Power Poll Members: Do you have a friend or colleague who should be on Power Poll? Please invite them to join!
About Power Poll: Power Poll asks questions of the most powerful, influential people in U.S. cities. It is not a scientific survey. But because the people responding to the surveys comprise the leadership structure of their cities, the results afford a fascinating glimpse into the thoughts, opinions, and beliefs of those in a position to make change. Power Poll is distinctly nonpartisan.