Poll members give big thumbs down to efforts in legislature to restrict what teachers can say about racism
With a rare budget surplus, members would prefer long-term investments to tax cuts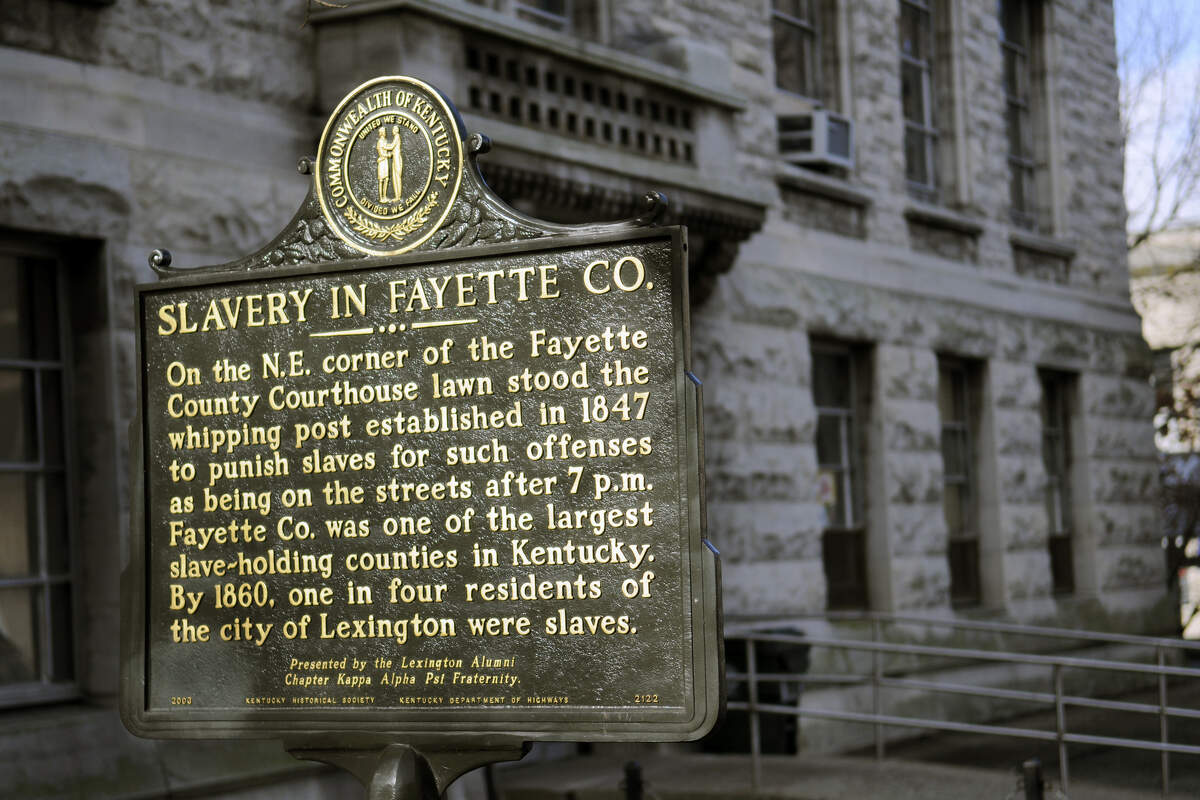 Power Poll Lexington members overwhelmingly oppose efforts by Republican legislators to prescribe and restrict what school teachers can say and discuss in class about America's history of racism.
Poll members also would prefer to see Kentucky's unusual budget surplus used for long-term investments rather than tax cuts. But they are more divided on whether any tax cuts should favor income taxes over property taxes.
How historical and present-day racism is discussed in public schools has become a hot topic in conservative media, prompting Republican politicians in many states to push for laws restricting what public school teachers and even state university professors can say about those subjects in class.
Four bills restricting classroom speech and curriculum about racism in history and its impact on today's society have been introduced this year by Republican lawmakers in Kentucky. Some bills call for harsh punishment for violators. (Click on links to read the text of four measures: House Bills 14, 18 and 487 and Senate Bill 138.)
The Senate Education Committee voted 9-4 on Thursday to favorably recommend Senate Bill 138, sponsored by Sen. Max Wise, a Campbellsville Republican. Wise said that bill, the mildest of the bunch, is an attempt to "unify" people around American concepts such as equality. But opponents are not impressed.
"Creating an expectation that classrooms should avoid difficult issues does not well prepare our future citizens," said state Education Commissioner Jason Glass, a former social studies teacher.
The Filson Historical Society of Louisville, the state's most prestigious history organization, opposes the four bills. It criticized Senate Bill 138 by saying "the idea of creating curriculum by legislation is irresponsible in the democratic society which these bills purportedly celebrate. Doing so ignores the professional judgment and training of educators, who have both deep content knowledge and training in age-appropriate teaching and learning techniques."
Power Poll members overwhelmingly agree. Asked if they thought legislators should be deciding what teachers can and cannot say about racism, 94 members (92 percent) said no, while six members (6 percent) said yes. Two members (2 percent) had no opinion.
A surprisingly strong economy and federal assistance to offset economic effects of the coronavirus pandemic have combined to give Kentucky a rare budget surplus this year. Gov. Andy Beshear, a Democrat, proposed a budget that would use much of the extra money for long-term investments in Kentucky's future, such as pre-kindergarten education.
Republican lawmakers, who have super-majority control of the General Assembly, and thus the state's budget, have proposed more modest long-term investments and are hinting at "tax reform" that could include reducing the state's income tax.
Asked how they would like to see the budget surplus used, 91 Power Poll members (89 percent) preferred long-term investments in the state's future to tax cuts, while seven members (7 percent) preferred tax cuts. Four members (4 percent) had no opinion.
"A long-term commitment would be skills training for young people and those needing to upgrade their skills," said Tyrone Tyra, senior vice president for community and minority business development at Commerce Lexington. "Local option sales tax should be the goal also for long term growth."
Experts and politicians of both parties have recognized for more than three decades that Kentucky's tax code is badly out of date because of its inability to fairly and efficiently grow state revenue in proportion to economic growth. But Democrats and Republicans have disagreed sharply about what is good tax reform and what is bad tax reform.
Republicans generally prefer lower income taxes, which would require higher sales taxes to make up for lost revenue. They claim that would lead to more economic growth.
Democrats disagree, saying there is little evidence that lower income taxes lead to economic growth. They note that higher state revenues provide the kind of services and good education systems that companies look for when deciding where to invest and base employees. They also note that cutting income taxes disproportionately helps wealthier people, while raising sales taxes disproportionately hurts poorer people, who must spend a larger portion of their income on necessities.
Given the likelihood that Republicans in the General Assembly will agree to cut income taxes over the governor's objection, Power Poll members were asked if they favored cutting income taxes and raising sales taxes. Sixty-one members (60 percent) said no, while 28 members (27 percent) said yes. Thirteen members (13 percent) had no opinion.
Power Poll Members: Do you have a friend or colleague who should be on Power Poll? Please invite them to join!
About Power Poll: Power Poll asks questions of the most powerful, influential people in U.S. cities. It is not a scientific survey. But because the people responding to the surveys comprise the leadership structure of their cities, the results afford a fascinating glimpse into the thoughts, opinions, and beliefs of those in a position to make change. Power Poll is distinctly nonpartisan.