Poll members favor local vaccine mandate and a more balanced political redistricting process, oppose urban boundary expansion
But both vaccine mandates and urban expansion issues generate interesting comments from poll members.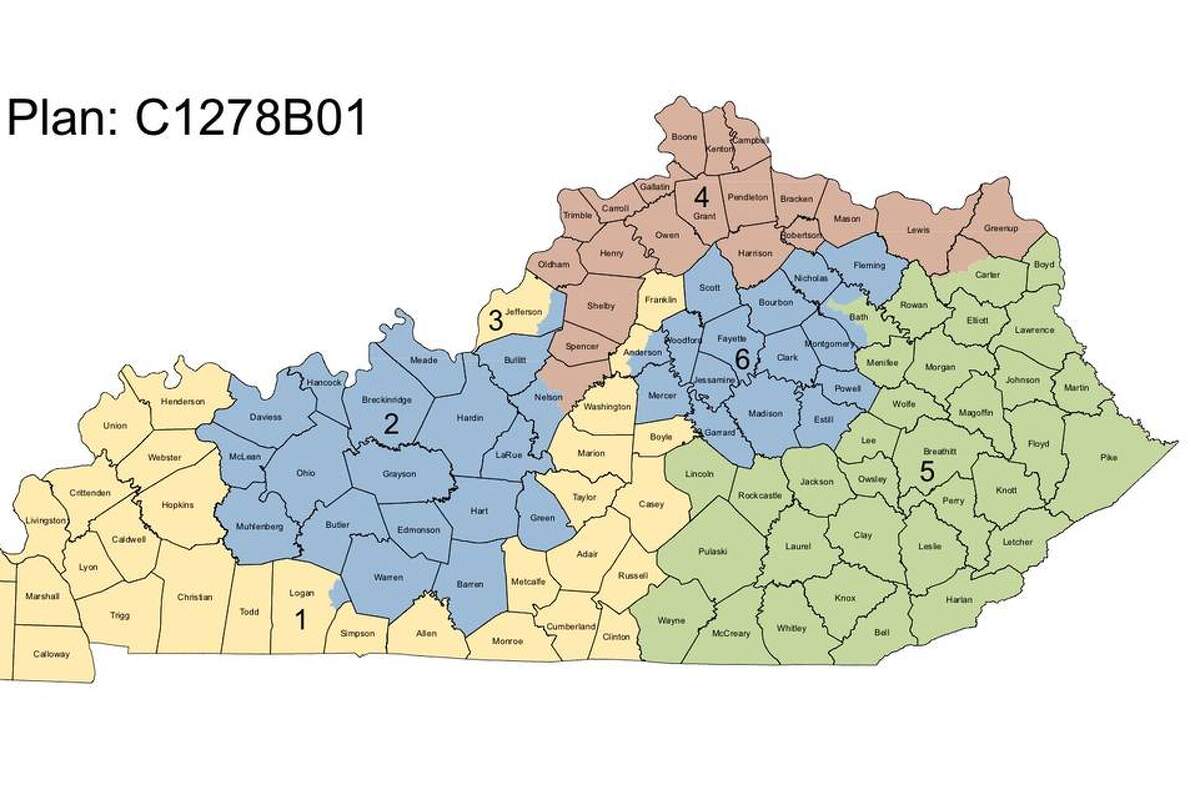 With COVID-19 infection rates hitting new highs this month, most Power Poll members think Lexington's government should impose vaccine mandates for indoor businesses. But a substantial minority disagrees — and members have some thoughtful comments about that.
Likewise, as city officials again begin a process that could lead to the expansion of Lexington's Urban Services Boundary for new residential development, a majority of Power Poll members are opposed to that, while a significant minority favor it.
On the third question in this month's Power Poll, though, the results aren't even close: More than 90 percent of members would favor Kentucky switching to non-partisan or bi-partisan political redistricting, rather than letting the General Assembly majority handle the task, which has usually resulted in partisan abuse and gerrymandering.
Some states, such as New York, and cities, such as Philadelphia, now have vaccination mandates for indoor businesses, including restaurants and performance venues. This despite a recent U.S. Supreme Court ruling in which the court's conservative majority decided to overturn President Joe Biden's vaccine mandate for large businesses.
Lexington this month has been setting new records for COVID-19 infections, with the Health Department reporting that unvaccinated people make up 84 percent of local hospital COVID patients, 92 percent of COVID patients in ICUs and 94 percent of COVID patients on ventilators.
So should Lexington's mayor and Urban County Council enact vaccination mandates for private businesses? Power Poll members were split, but a majority — 57 members, or 54 percent — said yes, while 45 members, or 42 percent, said no. Four members, or 4 percent, had no opinion.
"While I am very pro-vaccine and was prepared to meet the federal mandate, and was disappointed in the (Supreme Court's) action, I'm not sure having a local mandate is the solution," said Paula Anderson, CEO of the YMCA of Central Kentucky. "Putting the burden of enforcement on businesses that are already short-staffed and weary of arguing with those who refuse vaccination or just oppose mandates is a battle we've already lost."
Don Blevins, the Fayette County clerk, agreed.
"That places businesses as vaccine enforcement, creating conflict," Blevins said. "Enforcing masks here at my office produced so much vitriol we gave up. As much as I want everyone vaccinated, this would be cruel and unfair in my opinion."
The second question this month is about perhaps the hottest local issue in Lexington, not only now but for more than half a century. That issue is whether to again expand the Urban Services Boundary, which was created in 1958 to limit the sprawl of urban growth and development into Fayette County's world-class horse farm country, rural landscape and natural areas.
The Urban Services Boundary has been expanded several times over the years, most recently in 1996, when 5,400 additional acres were opened up for development.
The Urban County Council narrowly voted in 2017 not to expand the boundary, but the issue will come up again this year. Much of the discussion then was about needing land for job-creating industrial development. A year after that 2017 vote, a land swap with the University of Kentucky opened more than 200 acres at the Coldstream Research Campus for future industrial development.
The focus of this year's debate is likely to be residential development and affordable housing. Housing prices have soared in Lexington, as in most other cities across the country. Affordable housing has become a big issue in Lexington. Proponents of expanding the boundary argue that opening more land for residential development will create more affordable housing, but opponents say it hasn't worked out that way in the past.
As this year's debate begins, Power Poll members are split on the issue, but a substantial majority — 65 members, or 61 percent — oppose expanding the boundary for residential development, while 31 members, or 29 percent, favor it. Ten members, or 9 percent, have no opinion.
Brittany Roethemeier, executive director of the Fayette Alliance, a local land-use planning advocacy group, commented that half the developable land added to the Urban Services Area in 1996 remains undeveloped, and truly affordable housing has never been built in the expansion area.
"Policy solutions are needed, but let's be sure we aren't using the (Urban Services Boundary) as the silver bullet to solve problems it won't actually solve," said Roethemeier, who has more extensive comments below in the comments section.
Joe Graviss, a Versailles businessman and former state representative, agreed.
"We need to elect officials that will recognize those same builders and business people can continue to thrive within a significantly, thoughtfully programmed (Urban Services Boundary) that adds value to everyone long term, not just corporate profits short term," said Graviss, who also has more extensive comments in the comments section below.
At the beginning of this month's General Assembly, Republican leaders, who have super-majorities in both the Senate and House of Representatives, quickly pushed through redistricting maps based on 2020 census numbers that favored their party and incumbents. The public and Democratic legislators had very little time to see, analyze or comment on the reapportionment maps.
Gov. Andy Beshear, a Democrat, vetoed the reapportionment bills — House Bill 2 and Senate Bill 3 — on Wednesday, citing "unconstitutional political gerrymandering". But his action will make little difference, because Republican lawmakers overrode his veto the next day. Opponents of the new maps could still challenge them in court.
When Democrats held majorities in the General Assembly, they often did the same thing Republicans have done — draw maps that favored their party and incumbents.
A reapportionment process that allows politicians to choose their voters — rather than the other way around — is a controversial issue across the nation. Most Americans don't like it. That's why 21 states have taken that power at least partially away from legislators and created non-partisan or bipartisan commissions to draw the political lines after each decennial census.
Most Democrats in Congress favor curbing those abuses, but Republicans like things the way they are. The House passed voter-rights legislation that would have limited partisan gerrymandering and other election abuses and restrictions, but the legislation died in the Senate this week after every Republican opposed it.
When asked if they would prefer Kentucky shift to bipartisan or non-partisan redistricting rather than letting the party that controls the General Assembly do it, an overwhelming majority of Power Poll members — 99 members, or 93 percent — said they would. Only six members (6 percent) wanted to keep things the way they are. One person had no opinion.
Power Poll Members: Do you have a friend or colleague who should be on Power Poll? Please invite them to join!
About Power Poll: Power Poll asks questions of the most powerful, influential people in U.S. cities. It is not a scientific survey. But because the people responding to the surveys comprise the leadership structure of their cities, the results afford a fascinating glimpse into the thoughts, opinions, and beliefs of those in a position to make change. Power Poll is distinctly nonpartisan.