Poll members divided on school COVID policies, generally favor proposed Red River Gorge development project
And a majority don't think recent catastrophic tornadoes and floods will make Kentuckians take climate change more seriously.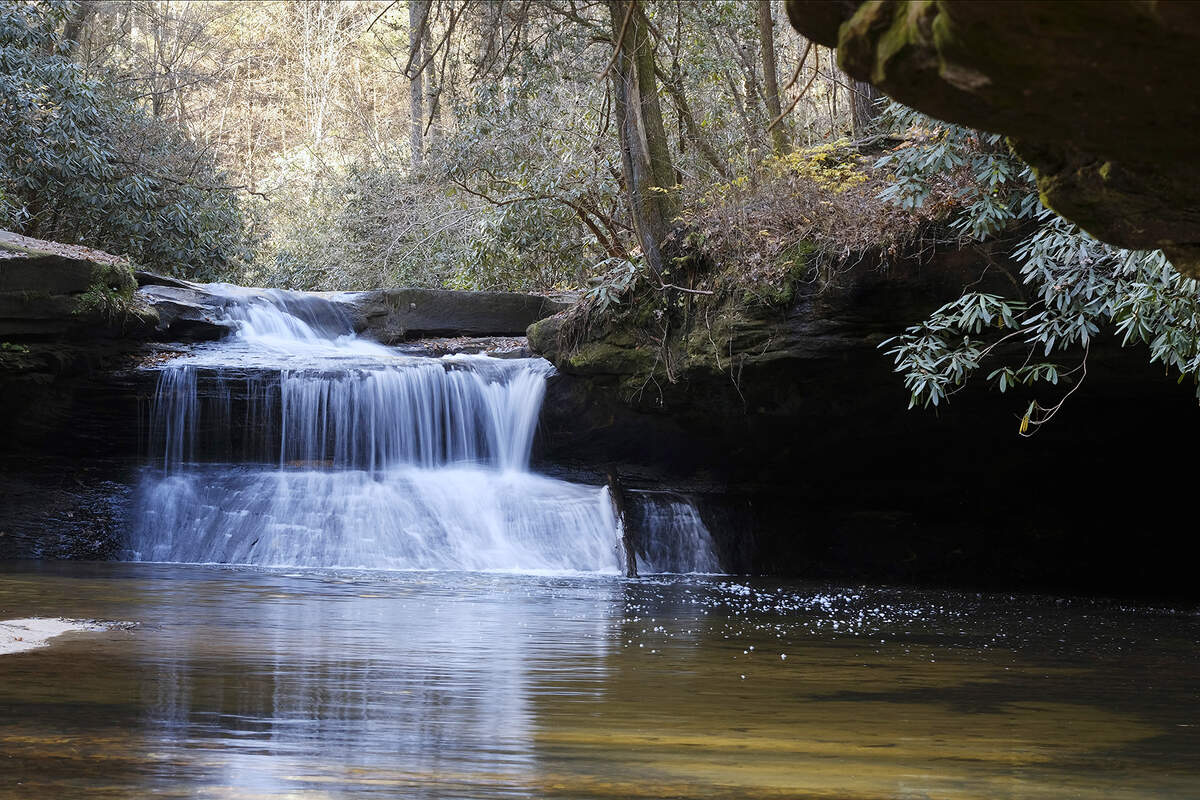 Power Poll members are pretty evenly divided about Fayette County Public Schools' new COVID policies, which make mask-wearing optional and move away from daily case data reporting despite high virus transmission rates in Lexington.
Most poll members also favor a proposed resort development near Red River Gorge — though a substantial number of members oppose it.
And most members think recent climate disasters — killer tornadoes in Western Kentucky and devastating floods in Eastern Kentucky — will do little to change Kentuckians' views about the need to fight man-made climate change.
While Jefferson County Public Schools in Louisville began the year with a mask mandate, the Fayette County Board of Education took a different path. Officials say they are encouraging students and staff to wear masks inside school buildings, but masks aren't required. (At my neighborhood elementary school, very few students wear them.) The district also is moving away from reporting daily COVID case data.
One teachers' group has objected. "KY120 United AFT Fayette thinks, at a minimum, data should be reported so families can make informed decisions regarding their health and safety precautions," co-founder Jeni Ward told the Lexington Herald-Leader. "We have always advocated for following the CDC's recommendations, especially regarding masking, and continue to do so. We believe best practice is always putting the safety and well-being of our students, families and employees first."
The Centers for Disease Control and Prevention recommends mask-wearing indoors in communities in the "red" zone, as Lexington, most surrounding counties and much of the state has been in recent months. This week, Fayette County was seeing an average of 135 new cases a day, although hospitalizations and deaths have declined sharply since earlier in the pandemic, thanks largely to vaccinations and less-deadly virus variants.
Asked whether they think Fayette County Public Schools is taking the right approach, 60 Lexington Power Poll members (43 percent) said "yes." But a slightly higher number — 64 members (46 percent) said they thought the school district should do more to curb the spread of COVID. Sixteen members (11 percent) had no opinion.
"I have several friends with severely compromised immune systems," said Graham Pohl, a retired architect. "For them, a bout of COVID would be a death sentence. Some of these friends have children who attend the public schools. COVID policy should protect the most vulnerable among us, which means following CDC guidelines and providing the information parents need to protect their children and themselves."
"At this point, masking is a personal preference," said entrepreneur Erica A. Radhakrishnan. "However, public health is a community-wide concern, particularly in the school system, where the spread of COVID is more likely. Therefore, ethically speaking, FCPS should continue to publicly report cases of COVID within the school system to allow parents and students to make an informed decision about masking. It may not be convenient or 100% accurate, but it is the right thing to do."
This month's second question asked whether poll members thought recent natural disasters in Kentucky would change Kentuckians' views about climate change. Scientists blame our more frequent extreme weather events on manmade climate change.
Since climate change and other environmental issues became partisan issues in the 1990s, many Kentuckians have ignored climate change because of the economic power of the state's coal industry. The burning of coal is a major source of carbon pollution and other environmental problems.
Now that climate disasters are hitting home in the Eastern and Western Kentucky coalfields, will that prompt Kentuckians to take climate change more seriously? Forty-nine poll members (35 percent) thought it would, but a majority — 88 members (63 percent) — disagreed. Three people (2 percent) had no opinion.
The last question was about a proposed recreational development planned on 800 privately owned acres near the Red River Gorge, about an hour's drive east of Lexington. The gorge is a popular place for hikers in the region and rock climbers from across the country.
The development's promoters think it would boost the local tourism economy without damaging the gorge. But opponents are afraid this development and other development that would be spurred by it could damage the area's natural beauty, sensitive ecosystems and archaeological sites.
A majority of Power Poll members — 67 members (48 percent) favor the proposed development, while 48 members (34 percent) oppose it. Twenty-five members (18 percent) had no opinion.
"The Red River Gorge is a treasure for Kentuckians and our visitors," said Cameron Hamilton, a partner in the Lexington financial planning firm Ballast. "The proposed development makes responsible use of land nearby and follows sustainable development practices, such as LEED gold building standards. I'm thankful for the thoughtful planning that engaged local stakeholders to create a plan for stewardship of land that will enhance our ability to share the Gorge with visitors while protecting what makes it special."
But Holly Wiedemann, a Lexington developer who as a young woman fought the federal government's efforts to flood the gorge to create a lake, is concerned.
"I worked with Wendell Berry, The Sierra Club, APALRAD and a host of other environmentalists when we sued the Army Corps of Engineers and went all the way to the Supreme Court when Judge Rehnquist was the youngest member at the time (1976)," Wiedemann said. "This was a grassroots effort to protect what is an exquisite and irreplaceable part of Kentucky, and we won. To allow this area to be overrun with tourists and development would be a travesty beyond comprehension. Look at Gatlinburg to see the future, and a clear cautionary tale."
Power Poll Members: Do you have a friend or colleague who should be on Power Poll? Please invite them to join!
About Power Poll: Power Poll asks questions of the most powerful, influential people in U.S. cities. It is not a scientific survey. But because the people responding to the surveys comprise the leadership structure of their cities, the results afford a fascinating glimpse into the thoughts, opinions, and beliefs of those in a position to make change. Power Poll is distinctly nonpartisan.