September 23, 2022 7:00am
Poll majority supports school tax increase, but is critical of U.S. Rep. Andy Barr
Most members think the easy availability of firearms is the main cause of spike in gun violence, but many say it's a complex problem with many causes.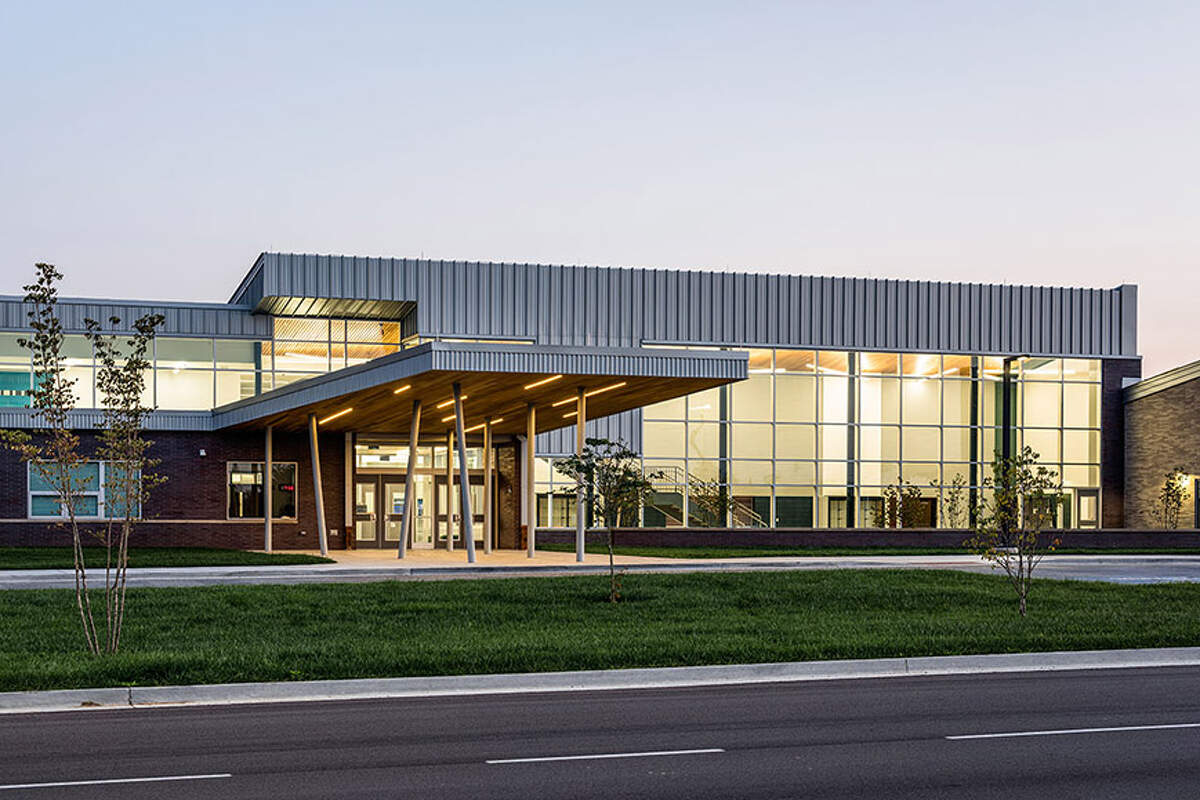 A substantial majority of Power Poll Lexington members support a controversial school tax increase in Fayette County. They also have low opinions of the performance of their congressman, who faces no strong opponent in November's election after changes to his district map.
And while more than half of poll members think that the "easy availability of firearms" is the main reason for a spike in gun-related crime, many said it is a complicated problem with many causes.
The Fayette County School Board, by a 4-1 vote, recently approved a property tax increase, raising the tax rate from 80.8 cents to 83.3 cents per $100 of assessed value to fund school construction and renovation projects. That was about a 4 percent increase, or $25 per $100,000 of assessed value. However, because of the rapid rise in local home values, owners of property reassessed this year will see a larger year-over-year tax bill.
Asked if they approve of the increase, 96 members (69 percent) said yes, while 37 (26 percent) said no. Seven members (5 percent) had no opinion.
The school board didn't consider leaving the tax rate the same, as some people argued they should have, which still would have brought in more money because of rising property values. The only other option the board considered was a tax cut, from 80.8 cents to 78.5 cents per $100 assessed value.
In response, a group of citizens is organizing a recall petition to reverse the tax increase. To do that, the group must collect 5,000 signatures before Oct. 28 to get the recall question on the Nov. 8 general election ballot. The last school tax recall effort in Lexington was in 2018, when more money for school security was needed. The law then required nearly 14,000 signatures; recall organizers didn't get enough to put it on the ballot.
"Adequate school funding is the most important investment the community can make toward improving the lives of literally everyone in Lexington," said Mark Green, executive editor at The Lane Report, a local business publication.
But Anne G. Donworth, director of development, marketing, and communications at the Lexington Public Library, disagreed.
"I oppose the school tax increase on several levels, the two largest being the recent increase in federal dollars through both CARES and ARPA and the lack of transparency during the process of requesting the rate hike in the first place," she said. "I'd like to see information about how they are using the federal influx before we give them more local funding. "
Fayette County Clerk Don Blevins Jr., a poll member whose office runs elections in Lexington, said rising property values and reassessments have made recent school tax increases larger than the stated percentages indicate.
"The rate information has been purposely obfuscated (in my opinion)," Blevins said. "I too support our schools, but a last-minute increase with virtually no debate and with misleading information is not how it should be done."
Central Kentucky's 6th Congressional District used to be a "swing" district, with liberal-leaning Fayette and Franklin counties, the two largest in the district, balanced against conservative-leaning rural and suburban counties. But that changed after the Republican-controlled General Assembly last year moved Franklin County to the 1st Congressional District, which now stretches for more than 300 miles to the western tip of the state.
That means for the first time in at least two election cycles, incumbent U.S. Rep. Andy Barr, a Lexington Republican, doesn't have a strong, well-funded Democratic opponent. This year's Democratic primary was won by Geoff Young, a perennial candidate who has fought with state Democratic Party leaders for years and supports Russia's invasion of Ukraine, against an little-known challenger. Young's victory prompted a write-in campaign from Democrat Randy Cravens, who lives in Richmond and works in information technology.
The November election will not be much of a referendum on Barr's job performance. So what do Power Poll members think of the job Barr is doing?
The largest group — 44 members (31 percent) said "very poor". That was followed by 29 members (21 percent) who said "poor" and 27 members (19 percent) who said "so-so". Thirteen members (9 percent) thought Barr was doing an "excellent" job, while 19 members (14 percent) rated his performance as "good".
"Congressman Barr is a personable guy aligned with a corrupt political machine working toward an autocracy," said the Rev. Anthony Everett, a United Methodist minister and executive director of Mission Behind Bars and Beyond.
"Andy Barr could be more effective if he applied his considerable talent more toward unifying problem solving rather than partisanship," said Green of The Lane Report.
"Congressman Barr is a competent legislator unfortunately allied with an anti-American wing of the GOP," said Wayne Masterman, the retired former owner of several Central Kentucky restaurants.
"He gives excellent constituent services, though his vote against gay marriage is just one example of how his politics don't align with Lexington's values," Donworth said of Barr.
The last question this month asked poll members what they thought was the main cause of gun violence, which has spiked in Lexington and nationally. Seventy-seven members (55 percent) said the main cause is the "easy availability of firearms", 16 members (11 percent) said "insufficient policing", while 44 members (31 percent) said "another reason."
"Research clearly shows that higher rates of gun ownership are causally related to higher rates of gun crimes," said Tom Kimmerer, a tree scientist and author. "Elimination of assault weapons and handguns in our society is the clear solution to the problem."
Richard Polk, a principal at EOP Architects, agreed.
"A 2019 study found that the U.S. gun-related homicide rate is nearly 20 times higher than the average rate in 22 other developed countries," Polk said. "Although it has half the population of the other 22 countries combined, the U.S. had 82 percent of total gun deaths, 90 percent of all women gun deaths, 92 percent of young people killed with guns, with guns recently overtaking auto accidents as the leading cause of death for children. Our politicians, many of which are beholden to the gun lobby, will not act to correct this travesty until we the people demand it through our vote!"
But other members said they thought the problem was more complex, with many causes and no easy solutions.
"Reason for increase in gun violence is greater accessibility to firearms, but we must also acknowledge the failure of our bail system to hold violent offenders accountable," said Stephanie Theakston, the domestic and sexual violence prevention program coordinator at the Lexington Domestic & Sexual Violence Prevention Coalition. "There is little consideration of the risk they pose to others and the community."
State Rep. Susan Westrom, a Lexington Democrat, cited several causes: "Escalating rage and low access to mental health services, poor communication or coping skills, easy access to weapons and a sense that accountability is lacking or rare."
"Gun violence is historically connected to illegal drug networks," said Green of The Lane Report. "Lexington obviously is not applying enough law enforcement resources and focus on this nor is the community offering enough opportunity that can support family creation and stability in lower socio-economic levels."
"I think the increase in shootings has several layers of challenges leading to the rise," said Amy Friskney, director of marketing and outreach at the International Coach Federation Foundation. "Lack of gun controls, lack of social/mental support for communities with little resource and also police/community relationships. It's unfair to point to just one cause — it's actually irresponsible."
Power Poll Members: Do you have a friend or colleague who should be on Power Poll? Please invite them to join!
About Power Poll: Power Poll asks questions of the most powerful, influential people in U.S. cities. It is not a scientific survey. But because the people responding to the surveys comprise the leadership structure of their cities, the results afford a fascinating glimpse into the thoughts, opinions, and beliefs of those in a position to make change. Power Poll is distinctly nonpartisan.
Corporate Sponsor
We thank the following organizations for their support of Power Poll. Learn more about becoming a sponsor here.