Most Power Poll members think marijuana should be legal for both medicinal and recreational use
Members agree with Lexington Council's decision to add more anti-crime cameras, and they want more regulation of Airbnbs and other short-term rentals.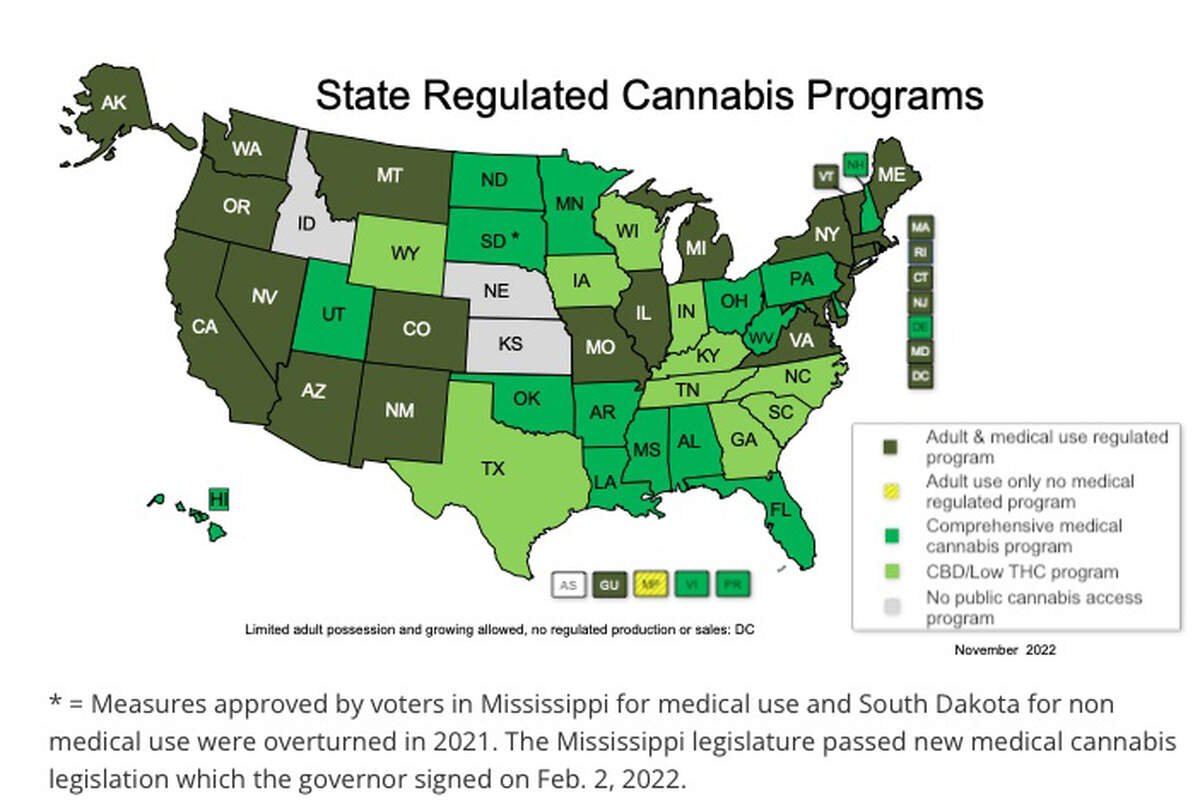 When the General Assembly begins its annual session next month, Gov. Andy Beshear and some Republican senators are likely to spar over whether to legalize marijuana for medical use. But a majority of Lexington Power Poll members have a message for both sides: marijuana should be legal in Kentucky for both medicinal and recreational use.
Significant majorities of Power Poll members also agreed with a decision by Lexington's Urban County Council to expand the use of license plate-reading cameras to fight crime, and they think more regulation is needed for short-term rentals, such as Airbnbs.
Hemp was once Kentucky's largest cash crop, and in recent years the industry has made a rebound with law changes that have fueled the popularity of medicinal use of CBD oil. But Kentucky still has some of the strictest laws in the country against the use of hemp's more potent botanical cousin, marijuana.
Thirty-seven states, three territories and the District of Columbia now permit medicinal use of marijuana. But legislation to permit medical use in Kentucky has died in the state Senate amid opposition from Republican leaders two of the past three years, despite being passed with strong bipartisan support in the House of Representatives.
Last month, Beshear issued an executive order that next year will allow people with 21 eligible medical conditions to possess marijuana, so long as they obtain it legally in another state and have written permission from a physician. But the governor said legislation is still needed, and he urged lawmakers to approve it.
Few politicians have openly suggested legalizing marijuana for recreational use, as Colorado and a few other states have done. But 60 percent of Power Poll members (103 people) said that's what they favor. Thirty-two percent (54 members) favored only medicinal use under state law, while 5 percent (nine members) want marijuana to remain illegal in Kentucky. Five people had no opinion.
"Jailing and imprisonment of marijuana users has been one of the most family destructive and economically damaging public policies of the past century," said Mark Green, executive editor of The Lane Report, a local business publication. "Plus, it is a waste of public resources that could be used constructively, such as for education and mental health care."
The Rev. Anthony Everett, executive director of Mission Behind Bars and Beyond, went even further.
"Not only should marijuana become legalized for medical and recreational purposes," Everett said. "Previous felony convictions for possession of and trafficking marijuana should be reversed and the damage done on the lives of any justice-involved persons who have been prosecuted or convicted and their families should be repaired."
This month's poll also asked about two proposals recently before Lexington's Urban County Council.
One expanded a pilot program in which 25 cameras that read car license plates were put in high-crime areas to try to catch people suspected of crimes. Mayor Linda Gorton and Police Chief Lawrence Weathers said the cameras were so effective that they wanted another 75 of them.
At their last meeting of the year, Council members approved the request, with four members voting against it: Vice Mayor Steve Kay and members Hannah LeGris, Jennifer Reynolds and David Kloiber.
The proposal had strong support from Power Poll members: Seventy-eight percent (104 people) thought the program should be expanded, while 18 percent (30 people) did not want more cameras. Seven people had no opinion.
"We do not need a surveillance state, and cameras are not the right solution," said Tom Kimmerer, a biologist and author. "We need vigorous, sustained gun control. The leading cause of death of U.S. children and teens is injury from firearms. Yet we have so little regard for their lives that we refuse to lift a finger against the greedy gun industry and its political minions."
Everett also objected to expanding the so-called Flock camera program, citing problems reported in other cities. (See his detailed comments in the comments section.)
"On a practical note, police will need to crack down on drivers with obscured or unreadable license plates before the added traffic monitoring cameras can be effective," said Fran Taylor, owner of Lexington Silver. "Other communities rigorously enforce 'unreadable' license plate laws with a fine that increases with each violation."
Another proposal before the Council would more strictly regulate short-term rental of homes and apartments, which have proliferated in many popular tourist cities in recent years as an alternative to hotels. A second draft of the proposal is to be considered by the Council's General Government and Planning Committee next month.
Sixty-four percent of members (110 people) said they think short-term rentals need more regulation in Lexington, while 24 percent (41 people) oppose that. Twenty people (12 percent) had no opinion.
"Any short term rental property owner who is against some regulations that prevent 'absentee-landlordism' and rent spikes don't have the best interest of the region at heart," said Midway Mayor Grayson Vandegrift "We're currently updating our policies in Woodford."
About Power Poll: Power Poll asks questions of the most powerful, influential people in U.S. cities. It is not a scientific survey. But because the people responding to the surveys comprise the leadership structure of their cities, the results afford a fascinating glimpse into the thoughts, opinions, and beliefs of those in a position to make change. Power Poll is distinctly nonpartisan.