Most Lexington Power Poll members think Gov. Andy Beshear will be re-elected
They also think Lexington's Urban County Council struck a good balance with new rules regulating short-term rentals. And they reveal their favorite local brew pubs.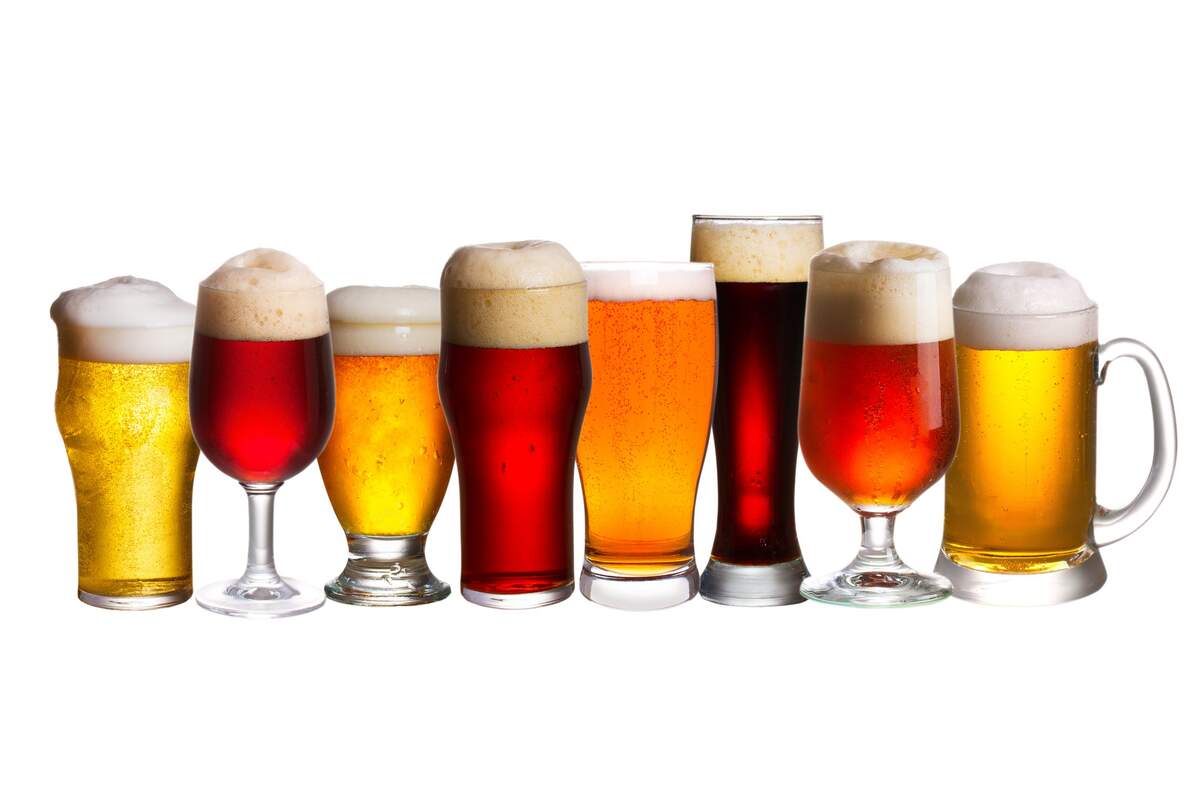 Power Poll Lexington members not only strongly support Democratic Gov. Andy Beshear's re-election in November, they overwhelmingly think he will beat his Republican challenger, Attorney General Daniel Cameron, despite Republicans' dominance in Kentucky politics.
Power Poll members also think the Urban County Council struck a good balance with new rules regulating short-term rentals in Lexington.
And two Lexington breweries have emerged as favorites among this month's voting Power Poll members, 70 percent of whom indicate they are beer drinkers.
In last month's Power Poll, members were asked who they planned to vote for in this fall's election. Beshear was the overwhelming favorite, with support from 81 percent of members, compared to 13 percent for Cameron. This month's poll asked the question a different way: Who do poll members think will actually win?
Kentucky, once a heavily Democratic state, has turned strongly Republican outside of its metropolitan areas. The General Assembly has Republican super-majorities in both the House and Senate, and only one Democrat remains among the six representatives in Congress, Rep. Morgan McGarvey of Louisville. Both of Kentucky's U.S. Senate seats have been held by Republicans since 1999.
Beshear was elected in 2019 by defeating Matt Bevin, an unpopular Republican incumbent, in a close race. Since then, Beshear has proven to be popular. In April, polling by the firm Morning Consult found that Beshear was the nation's most popular Democratic governor and the fifth-most popular governor overall.
The race between Beshear, the son of former Gov. Steve Beshear, and Cameron, a protégé of Sen. Mitch McConnell, is expected to be close. Some political analysts are giving Beshear an edge.
Lexington Power Poll members strongly agree, with 85 percent (181 members) predicting Beshear will win and 10 percent (22 members) predicting Cameron will win. Nine members (4 percent) had no opinion.
"There is no compelling reason to change the leadership in the governor's office, and I believe most Kentuckians agree," said John-Mark Hack, chief strategy officer at Thoroughbred Engineering and Hargett Construction and a Beshear supporter.
Hack praised Beshear's leadership during the COVID-19 pandemic and during several natural disasters across the state. He also noted that the Beshear administration has a strong record of economic development.
"Those that don't agree simply prefer partisanship over productivity and problem-solving," Hack added. "Kentucky can't afford that line of thinking."
No members supporting Cameron left a comment before polling ended.
Regulating short-term rentals
After four years of discussion, the Urban County Council voted recently to regulate short-term rentals for the first time. Cities across the national have enacted such regulations as the number of short-term rentals has increased. While short-term rentals are popular with travelers, many people are concerned about their effect on raising housing prices for full-time residents and hollowing out neighborhoods.
Lexington's new regulations were a compromise between short-term rental operators, who wanted few if any regulations, and some neighborhood activists, who wanted stricter rules about how many short-term rentals could be in an area and how many people could stay in each of them.
Fifty-seven percent of Power Poll members (120) thought the new regulations are just about right. Seventeen percent (36 members) thought the new regulations were too lenient, while 14 percent (30 members) thought they were too strict. Twelve percent (26 members) had no opinion.
"Short-term rentals are an excellent opportunity for visitors to experience the beauty of our wonderful, growing town (thanks to Urban Services Boundary expansion)," said the Rev. Anthony Everett, president and CEO of The Centre for Prophetic Activism. "It also allows property owners to take advantage of our tourism boom that local politicians and business people tout. An ordinance to regulate it and bring additional income to the city was a positive move by our council, working hand in glove with the previous ordinance."
But Mark Green, executive editor of The Lane Report, remains concerned.
"The Airbnbs feel like an unhealthy trend overall," Green said. "They distort the residential real estate market. Neighborhoods are better in almost every way when occupied by full-time residents."
Tresine Logsdon, sustainability coordinator for the Fayette County Public Schools, also is concerned.
"Our street in a downtown neighborhood has seen three occupant-owned homes converted to AirBnBs in the last year," Logsdon said. "While I appreciate offering visitors an opportunity to enjoy our downtown as much as we do, it changes the fabric of our close-knit community. I am relieved residents now have the opportunity to voice opinions on STRs in their neighborhood, but wish LFUCG had instituted similar STR density ordinance to Louisville's."
Favorite local brewery/brew pub
This month's final question was on a less-serious topic, but one that inspired some passion among beer drinkers: what's your favorite local brew pub that makes its own beer? Thirty percent of voting Power Poll members (63) said they weren't beer drinkers, and another 8 percent (18 members) said they didn't have a single favorite.
But among those with a favorite, West Sixth Brewing and Country Boy Brewing essentially tied for first place, with West Sixth getting one more vote. Here's how the others stacked up:
I invited members whose favorite local brewery was outside Lexington to give it a shout-out in the comments, but only one person took me up on the offer.
"Versailles Brewing Company has awesome beer!" said Christopher Cathers, executive director of the Kentucky Arts Council.
Cheers until August! Thanks for participating in this month's Power Poll.
Power Poll Members: Do you have a friend or colleague who should be on Power Poll? Please invite them to join!
About Power Poll: Power Poll asks questions of the most powerful, influential people in U.S. cities. It is not a scientific survey. But because the people responding to the surveys comprise the leadership structure of their cities, the results afford a fascinating glimpse into the thoughts, opinions, and beliefs of those in a position to make change. Power Poll is distinctly nonpartisan.
Corporate Sponsor
We thank the following organizations for their support of Power Poll. Learn more about becoming a sponsor here.