Members disapprove of 2 proposed laws, disagree about best process for police accountability.
Gov. Andy Beshear must decide whether to veto new laws, but Republicans could override him.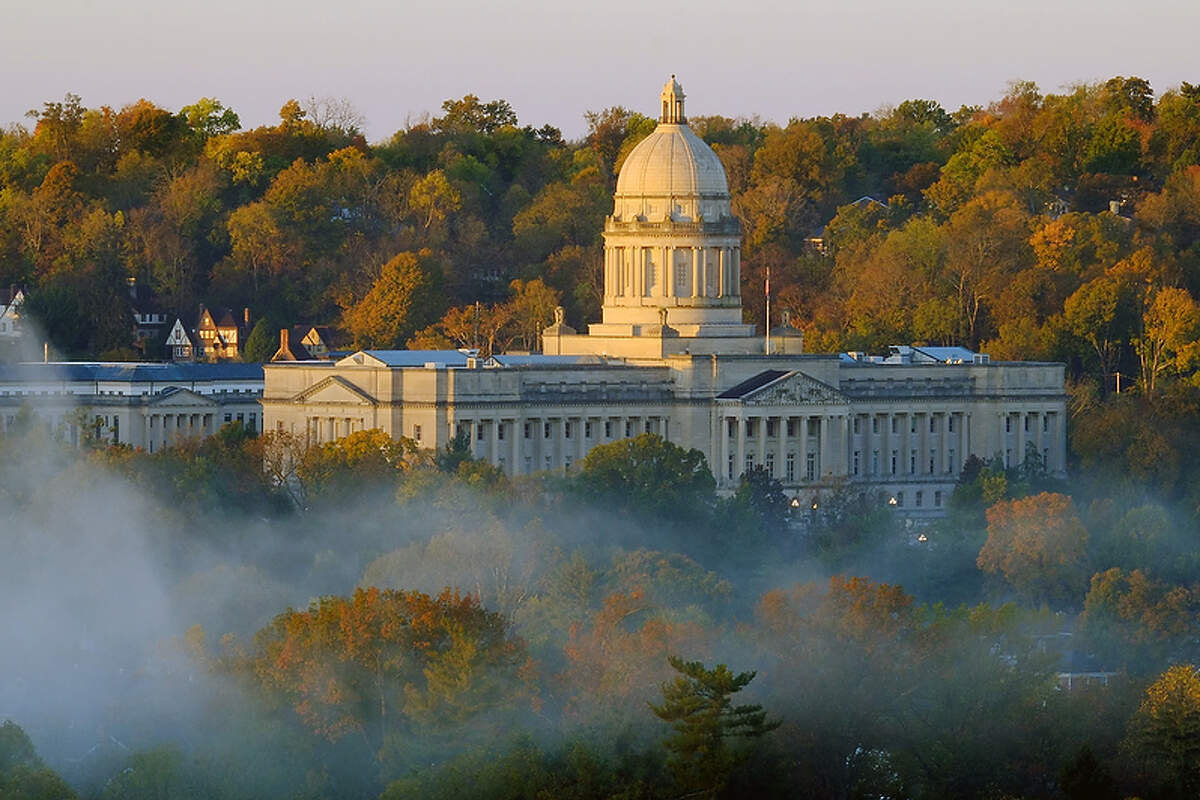 Lexington Power Poll members strongly disapprove of two controversial bills the Kentucky General Assembly's Republican super majority has been trying to rush into law.
Members also strongly agree that the review process for Lexington police officers accused of wrongdoing should be changed, but they disagree about how.
Power Poll isn't a scientific poll. But because it asks questions about issues in the news to a large group of public officials, top business executives and community leaders in metro Lexington, it offers interesting insights into the opinions of some of Central Kentucky's most influential leaders.
This month's survey drew responses from 91 of the Lexington Power Poll's 166 active members, or 55 percent. (Only members who respond to surveys remain active and continue to receive emails about monthly polls.)
House Bill 149, sponsored by Rep. Chad McCoy, a Bardstown Republican, and 25 co-sponsors, and its companion, Senate Bill 25, sponsored by Sen. Ralph Alvarado, a Winchester Republican, initially would have created the Education Opportunity Account Program to provide tax breaks for donations to private schools statewide.
Advocates said the bill would increase choice and educational opportunities for Kentucky families. Critics called it a voucher program that would take millions of dollars away from public schools and funnel them to private and religious schools.
Lexington Power Poll members disapproved of that plan, by a margin of 67 (73.6 percent) to 20 (22 percent). Four members (4.4 percent) had no opinion.
While this poll was being taken, the bill received a lot of pushback from others, too. Some aspects of the plan were reconstituted into another controversial bill, House Bill 563. It would only allow tax credits for private school costs in Fayette and some other large counties. It also would allow students to attend public schools outside their residential districts.
The Senate voted 21-15 in favor of the bill, and the House narrowly approved it 48-47 on Tuesday, the last day before the General Assembly's veto recess. Public school advocates are urging Beshear, a Democrat, to veto the bill. Lawmakers will come back on March 29 and 30 to vote on overriding any of Beshear's vetoes.
The Kentucky Association of School Superintendents and the Kentucky Education Association opposed the bill.
"This is a private-school voucher plan no matter what anyone wants to call it," said David Patterson, a KEA spokesman. "It will strip millions of dollars of taxpayer money away from public schools each year to give a tax break to the wealthy and corporations. It's that simple."
The General Assembly also approved and sent to Beshear legislation that would weaken the state's 45-year-old Open Records Act by making lawmakers, rather than the courts, the final arbiter of what legislative records the public is allowed to see. Government transparency advocates have urged Beshear to veto House Bill 312.
Power Poll members overwhelmingly agree that this rushed-through legislation is bad public policy. Only six members (6.6 percent) favored the bill, while 81 (89 percent) opposed it. Four members (4.4 percent) had no opinion.
"The initiative to restrict the public from free access to public records is one of the most damaging to confidence in government in modern times," said Power Poll member Mark Green, editorial director of The Lane Report, a business publication. "Breathtakingly shortsighted."
Power Poll member Richard Young, executive director of the citizens group CivicLex, agreed. "We need to be daylighting the activities of our government," he said, "not hiding them."
Power Poll members were divided about the best way to improve the process by which Lexington Police officers accused of wrongdoing are investigated and disciplined — although the vast majority thought some changes were needed.
Police behavior has come under increased scrutiny nationwide over the past year because of high-profile incidents involving officers and African Americans, such as the killings of Breonna Taylor in Louisville and George Floyd in Minneapolis.
Currently, the Lexington Police Department's disciplinary review committee is made up of police officials, but no civilians. The Commission on Racial Justice and Equity appointed by Mayor Linda Gorton has recommended adding civilians, which would require negotiations with the Fraternal Order of Police, the union representing officers. State Sen. Reginald Thomas, a Lexington Democrat, has proposed Senate Bill 245, which would create an independent commission to review allegations of police misconduct.
Only seven Power Poll members (7.7 percent) thought the process should remain as it is. The largest group of members — 51 (56 percent) — favored adding civilians to the current disciplinary review committee. Thirty-one members (34.1 percent) favored Thomas' legislation, which has yet to get a vote in the Republican-controlled Senate.
Power Poll Members: Do you have a friend or colleague who should be on Power Poll? Please invite them to join!
About Power Poll: Power Poll asks questions of the most powerful, influential people in U.S. cities. It is not a scientific survey. But because the people responding to the surveys comprise the leadership structure of their cities, the results afford a fascinating glimpse into the thoughts, opinions, and beliefs of those in a position to make change. Power Poll is distinctly nonpartisan.
Corporate Sponsor
We thank the following organizations for their support of Power Poll. Learn more about becoming a sponsor here.