Kentucky cities should be able to enact local gun-control laws, most Lexington poll members say
But they are split on giving tax breaks to a pro soccer stadium and a new library policy that eliminates fines and fees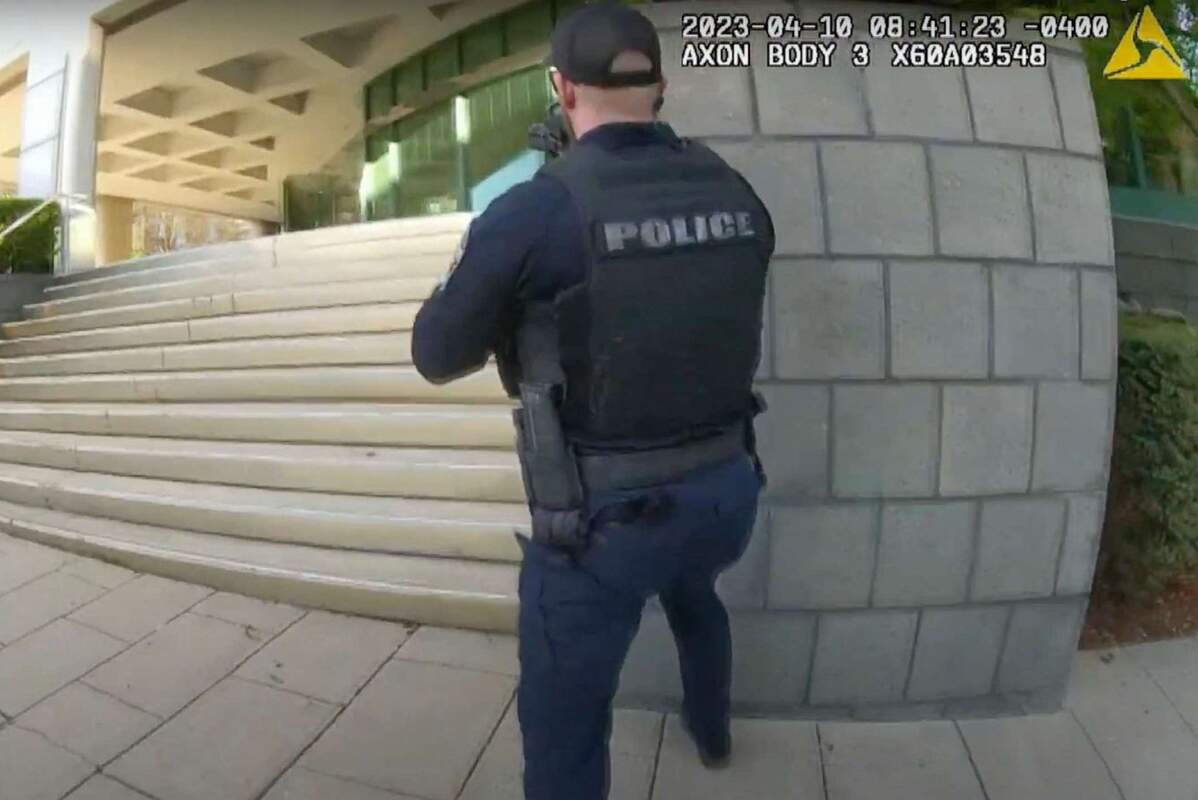 Three-fourths of Power Poll Lexington members agree with Louisville Mayor Craig Greenburg that Kentucky cities should have the power to make their own policy choices about firearms and ammunition regulation to cope with gun violence.
But Power Poll members were more evenly divided on two other topics in the news: tax incentives for a professional soccer stadium in Central Kentucky, and the Lexington Public Library's new policy of not charging patrons late fees, or for the cost of materials they check out that are lost or damaged.
After a series of mass shootings, including one in Louisville in which a young bank employee killed five people with an AR-15 rifle before police shot and killed him, Greenberg called on the General Assembly to act.
"Let us, the people of Louisville, make our own choices about how we reduce gun violence in our city," Greenberg said. "Other communities should be able to make the policies that work for them. Let us implement policies that work for us."
Greenberg also criticized a state law that requires guns seized by police — including the weapon used in this mass murder — to be sold at auction rather than destroyed. The mayor said he plans to remove that weapon's firing pin before turning it over to the State Police for resale.
Currently, General Assembly reserves for itself the power to make laws regulating firearms and ammunition. In recent years, the largely conservative legislature has mostly loosened gun regulations rather than tighten them.
Lexington Mayor Linda Gorton disagreed with Greenburg, saying gun control laws should be the purview of state and federal lawmakers because a patchwork of local gun laws would be difficult to enforce. Gorton also said that she thinks removing firing pins from seized guns before resale isn't legal under current state law.
But Power Poll members sided with Greenberg on this issue. Seventy-five percent (133 members) said cities should be able to enact local gun-control laws, while 21 percent (28 people) did not think so. Four percent (7 people) had no opinion.
Mark Green, executive editor of The Lane Report, a business publication, said pro-gun politicians should be willing to compromise on laws to make society safer.
"Demagoguery of the Second Amendment and over compromise at any time about anything is damaging our social fabric," Green said. "It takes no bravery, no thought and no heart to refuse to compromise."
(The Louisville Power Poll asked the same question, and the response was similar, but stronger: 81 percent said yes, 15 percent said no, and 3 percent had no opinion.)
The second question on this month's poll involves potential tax breaks for a professional soccer stadium in Central Kentucky.
The Lexington Sporting Club, a men's professional soccer franchise in the third tier of the USL League, wants to build a dedicated stadium. The new team is now playing at Toyota Stadium in Georgetown.
Lexington's Planning Commission in January voted to approve a zone change and conditional use permit for a 6,500-seat stadium and training facility on a site off Athens-Boonesboro Road at Interstate 75. The rezoning is now pending before City Council, which has scheduled a public hearing for April 25.
But the club also is in discussions with Jessamine County about a possible stadium site in the Brannon Crossing areanear the Fayette County line. That site would include tax-increment financing, which allows future anticipated tax revenues from a project to be used to help pay for infrastructure costs.
That tax break, known as a TIF, reduces developers' costs because they can get rebates on the cost of necessary public infrastructure. The idea is that developments will generate enough economic activity to more than offset the tax breaks, although critics dispute that notion on some projects.
Fayette County currently has nine TIF districts but has stopped adding new ones because state officials are concerned that the city's $9.4 million in TIF awards in recent years is too high. If the state cut back reimbursement for TIF districts, more of the burden would fall on Lexington taxpayers.
Power Poll Lexington members were pretty evenly divided about whether tax breaks should be extended for a soccer stadium. While 43 percent (75 members) said yes, 44 percent (78 members) said no. Fourteen percent (25 people) had no opinion.
"If you want to do business in Lexington, pay taxes!" said the Rev. Anthony Everett, president and CEO of the Centre for Prophetic Activism. "We already have the UK Athletic Association and Keeneland making a killing with limited tax liability."
The last question this month was about a new policy by the Lexington Public Library to not ask patrons to pay for lost of damaged books and other materials they have checked out. The library did away with fines for overdue materials in March 2020 because of the pandemic, and it has decided to make that policy permanent.
"We believe in free and equal access to information," the library said in a news release. "Fines and fees pose an unnecessary barrier to those who most need access to our educational resources and technology."
Is the new policy wise? While 40 percent (72 members) said yes, 49 percent (87 members) said no. Eleven percent (19 members) had no opinion on the issue. Unfortunately, no poll members left comments explaining their thoughts either way.
Power Poll Members: Do you have a friend or colleague who should be on Power Poll? Please invite them to join!
About Power Poll: Power Poll asks questions of the most powerful, influential people in U.S. cities. It is not a scientific survey. But because the people responding to the surveys comprise the leadership structure of their cities, the results afford a fascinating glimpse into the thoughts, opinions, and beliefs of those in a position to make change. Power Poll is distinctly nonpartisan.