Horse racing needs more regulation to protect equine athletes; continuing horse deaths will drive away fans, poll members say
Power Poll members disagree with cutting bourbon barrel tax, choose their favorite local donut shop as a big one shuts down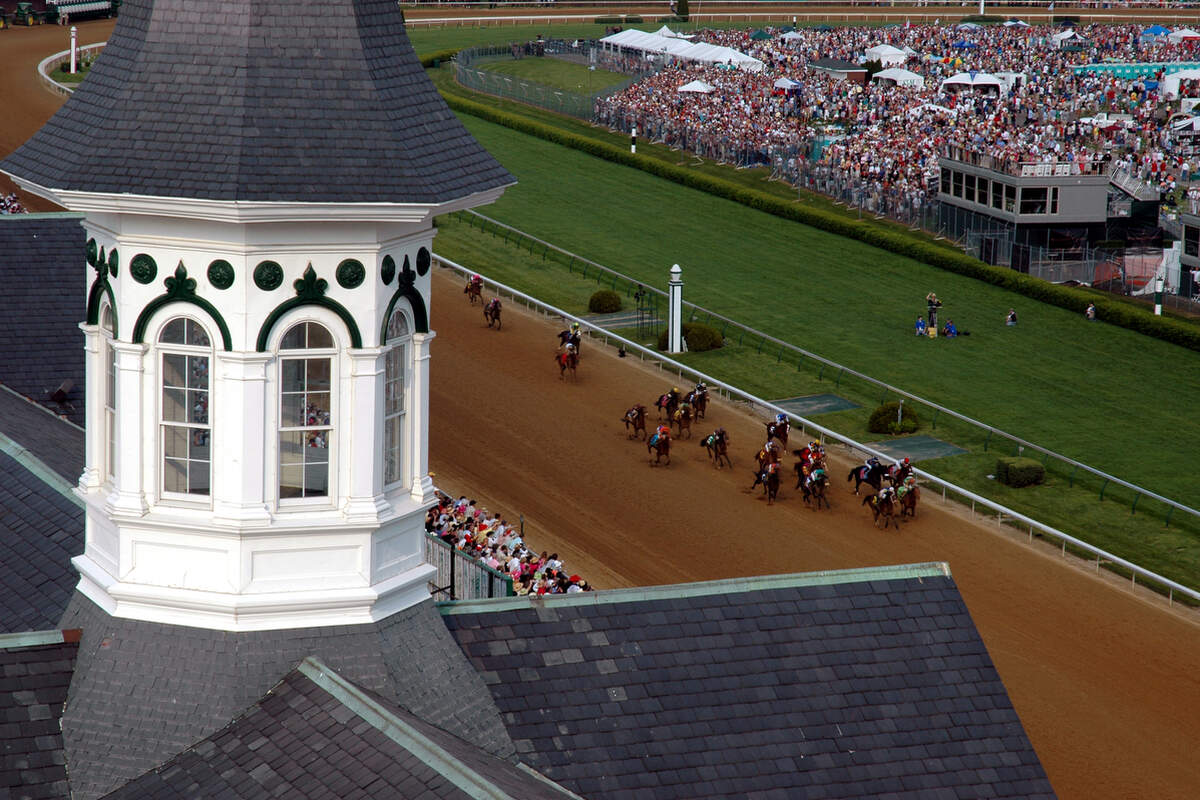 Power Poll Lexington members, by more than a 2-to-1 margin, think the Thoroughbred industry needs more government regulation to protect equine athletes. And more than three-fourths of those answering this month's poll think horse deaths jeopardize the sport's future.
On another topic, nearly 60 percent of poll members oppose a recent tax cut for the bourbon industry that has some distillery counties howling.
And following the recent closure of Magee's Bakery in Lexington, poll members divulged their favorite local donut spots. Opinions varied, but there was one clear favorite.
Seven horses died as the result of races at Louisville's Churchill Downs on Kentucky Derby week, including two on Derby Day. The Derby favorite, Forte, was scratched that morning by a state veterinarian concerned about his fitness to compete. The month before, three horses died during Keeneland's spring meet, the most since 2019.
There has been concern for years about the increasing numbers of racehorse deaths, which have been attributed variously to drugs, trainer tactics, the intensity of training and racing schedules and centuries of selective breeding that has made Thoroughbreds less durable.
Congress in 2020 created the Horseracing Integrity and Safety Authority (HISA) to try to bring some standardization to the sport's rules, which vary from state-to-state. But, so far, HISA hasn't noticeably slowed the rate of horse deaths.
Does horseracing need more government regulation? Sixty-two percent of Power Poll Lexington members (122 people) said yes, while 26 percent (52 members) said no. Twelve percent (23 members) had no opinion.
Ken Kerkhoff, a former city council member in Versailles, said people he knows in the Thoroughbred industry think HISA and its new rules "will make a significant difference."
As a follow-up question, poll members were asked how they thought continuing horse deaths would affect the sport's ability to retain and attract fans and an audience. (The Kentucky Derby has been the second most-watched U.S. sporting event on television this year, after the Super Bowl.)
While 23 percent of poll members (46) said horse deaths will have "not much" effect on the sport, 36 percent (70) said they will have "a fair amount", 27 percent (53) said "a lot" and 14 percent (28) said "it could doom the sport."
"Thoroughbred horses have been bred for speed over strength for centuries, which has led to the animals having the light bone structures that ultimately causes many of the injuries we see at the track," said Anne G. Donworth, director of development, marketing and communications at the Lexington Public Library, who also co-owns a Thoroughbred breeding and boarding farm that her husband operates. "The question today is how do we make racing safer for these majestic creatures?"
Bourbon barrel tax
During the recent legislative session, Gov. Andy Beshear signed a bill passed by the General Assembly to phase out over 20 years the property tax distilleries pay to the counties where they are located on aging barrels of bourbon.
The change was made despite bipartisan opposition from legislators representing bourbon-producing counties, who said they need the money to provide roads, schools and other infrastructure for the distilleries and their employees. In response, some counties have put a moratorium on new warehouse construction for the industry, which is enjoying a global sales boom. The bourbon industry has always maintained that the barrel tax was unfair, and they say this arrangement will still provide adequate support for bourbon-producing counties.
While 31 percent of poll members (61) supported the tax break for the bourbon industry, 58 percent (114 people) did not. Eleven percent (22 people) had no opinion.
"Cars aren't taxed as they're going down the assembly line in Kentucky and neither are appliances or similar products, said poll member Eric Gregory, president of the Kentucky Distillers Association. "This was an unfair tax that singularly discriminated against Kentucky Bourbon. It was a barrier to entry for new distillers and a disincentive for larger ones to continue to warehouse in Kentucky when it would be cheaper to move barrels to a surrounding state after one year of aging. Distillers made numerous concessions to keep schools, fire and EMS services whole, fully funded (industrial revenue bonds) and agreed to a 20-year phase out."
Mark Green, executive editor of The Lane Report, a business publication, agreed.
"I come from a big bourbon-producing county that benefits from the barrel tax, but that tax strikes me as unfair as I see no other business or industry specially taxed in this manner," Green said. "The General Assembly is rolling off this tax very slowly. The several counties that say they rely on this revenue have plenty of time to adjust to this change, which is likely to bring them more investment."
But Kerkhoff of Versailles had a different view. "Most, if not all, of the decisions to support growth in the bourbon industry were predicated on taxes supporting those decisions," he said. "If the P&L of the bourbon manufacturers was suffering that would be one thing, but it doesn't appear so."
From dollars to donuts
The last question in this month's poll was sparked by the closing this month of family-owned Magee's Bakery after 67 years of operation on East Main Street. Donuts are a Central Kentucky favorite, and Magee's was one of Lexington's best-known donut shops. So where does that leave its competition?
The top choice by far was Spalding's Bakery, which has been a Lexington institution for most of the past 90 years. Spalding's had twice as many fans as the next favorite, North Lime Donuts, which was followed in order by Frank's, Donut Days, Parlor, Krispy Kreme, OMG and Dunkin Donuts.
But here's the mystery: Nineteen percent (33 poll members) couldn't choose their favorite donut shop. Are they despondent Magee's customers who don't know where to go now? With so many great donut shops, can come people not narrow their choice down to just one? Are some people simply not tempted by intoxicating combinations of dough, grease, glaze and sprinkles? It's a Power Poll mystery.
Power Poll Members: Do you have a friend or colleague who should be on Power Poll? Please invite them to join!
About Power Poll: Power Poll asks questions of the most powerful, influential people in U.S. cities. It is not a scientific survey. But because the people responding to the surveys comprise the leadership structure of their cities, the results afford a fascinating glimpse into the thoughts, opinions, and beliefs of those in a position to make change. Power Poll is distinctly nonpartisan.