December 20, 2019 12:00pm
Change the tone in Frankfort
Lexington Power Poll members set 2020 priorities for governor, mayor, lawmakers.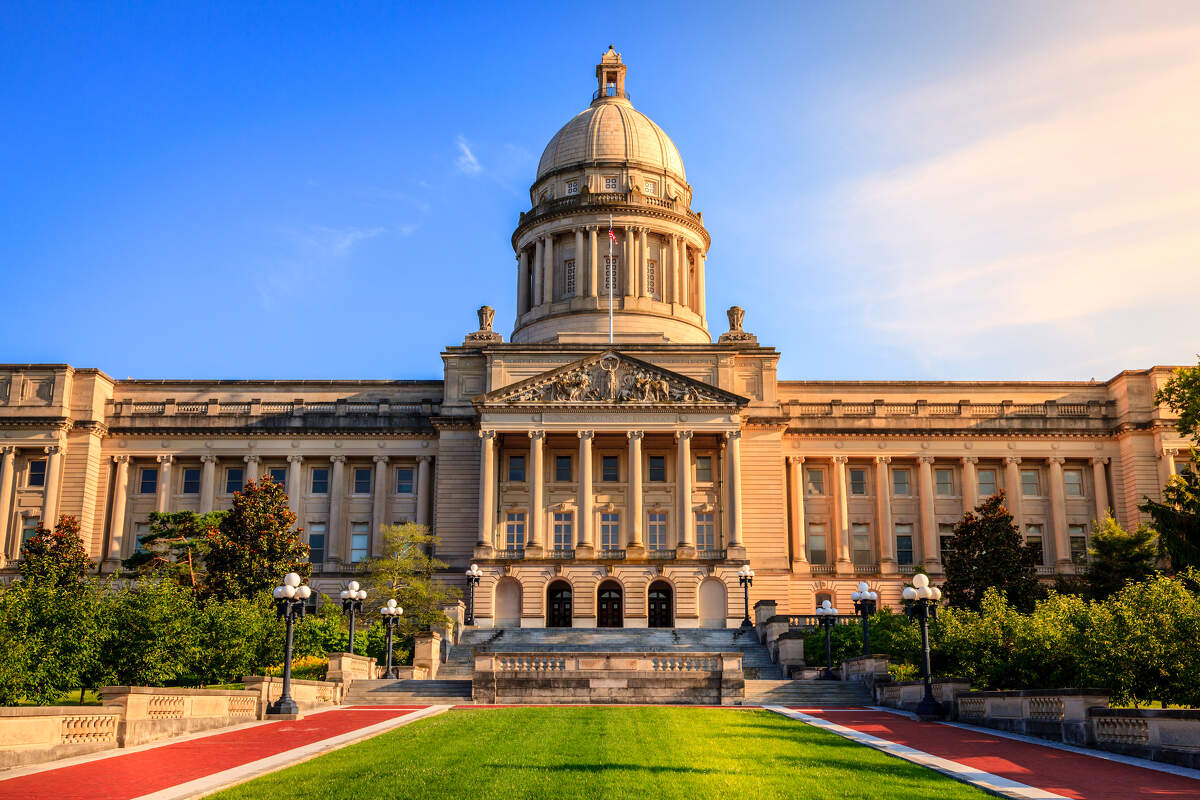 Lexington's most influential people are clear about their top priority for newly elected Gov. Andy Beshear, a Democrat, and the Republican-controlled Kentucky General Assembly: Change the tone in Frankfort. They want more compromise and less confrontation.
That was the biggest takeaway from Lexington's first Power Poll, which drew responses from 106 (42 percent) of the 254 Power Poll members. Poll members were selected from top leaders of metro Lexington's government, business, non-profit and religious sectors.
Beshear, the son of former Gov. Steve Beshear, took office earlier this month after unseating incumbent Republican Gov. Matt Bevin, whose divisive rhetoric and autocratic behavior made him unpopular on both sides of the partisan divide. To get things done, Beshear, the former state attorney general, must work cooperatively with the state House and Senate, both of which have Republican super-majorities.
Power Poll members were clear that they want that to happen. "Changing the tone in Frankfort; more compromise, less confrontation" was the top priority of 32 respondents (30 percent).
Even in these hyper-partisan times, that may be easier to accomplish than the second top priority Power Poll members identified. Twenty people (19 percent) said they want the governor and lawmakers to change the tax code to generate more state revenue.
Kentucky governors and lawmakers have avoided meaningful tax reform for more than two decades because they are afraid to raise anybody's taxes. But it has become painfully clear that Kentucky's antiquated tax code isn't keeping up with changes in the economy.
The result has been less government revenue, year after year, to meet Kentucky's needs and invest for the future. The state budget process has become a biennial exercise in cutting services, cutting state employment, cutting support for public schools and universities and, until recently, short-changing public employee pension funds.
Experts estimate the state will collect $422 million in additional revenue over the next two years. But that falls far short of an estimated $1.8 million in spending obligations Kentucky government faces. Any way you look at it, that spells trouble.
Power Poll members recognize the obvious: State government needs more revenue. But can Beshear and the General Assembly muster the political will to make it happen?
The third issue mentioned as the top priority of 14 poll members (13 percent) was continuing GOP efforts to overhaul the state pension system. Fully funding pensions ranked fourth, cited by 10 poll members (9 percent).
Everyone wants to "fix" Kentucky's public employee pension systems. The disagreements come over how to do it. Democrats generally want to fully fund the existing system, with minor tweaks. Republicans want to move more state employees and teachers from traditional defined-benefit pensions to the 401(k)-style, defined-contribution systems private industry now prefers. But some experts warn those changes could undermine the system's financial health, costing the state more money and giving employees less-secure retirements. Look for pension issues to continue to be a hot topic in politically divided Frankfort.
Among other top priorities of Power Poll respondents: Improve public schools (10 respondents, or 9 percent); expand access to health insurance (9 respondents, or 8 percent); and give cities more local control and taxing authority (8 respondents, or 8 percent). Last of the options chosen was making higher education more affordable (3 respondents, or 3 percent).
When asked to name their second priority for Beshear and lawmakers, Power Poll respondents overwhelmingly (32 respondents, or 30 percent) favored "improve public schools". Beshear has promised public school teachers a $2,000 raise, but he hasn't said where he'll get the money.
Next on the No. 2 priority list was "change the tax code to generate more state revenue" (24 respondents, or 23 percent). After that was expanding access to health insurance (12 respondents, or 11 percent).
Power Poll respondents' most popular third priority was improving public schools (21 people, or 20 percent), followed by fully funding pensions (17 people, or 16 percent), expanding access to health insurance (16 people, or 15 percent) and making higher education more affordable (15, or 14 percent).
This first Lexington Power Poll also asked respondents to rank their priorities for Mayor Linda Gorton and the Urban County Council.
Gorton, a veteran Council member and former vice mayor, swept into the mayor's office in November 2018 with a strong voter mandate after popular two-term Mayor Jim Gray stepped aside to challenge U.S. Rep. Andy Barr, a Republican. (Gray didn't make it that far; he lost the Democratic primary in May to Amy McGrath, who then lost to Barr in November.)
Gorton, a skilled manager and collaborative leader, has had a good first year in office. Her biggest challenge has been trimming city spending to cover a revenue shortfall.
Power Poll respondents said their top priority for Gorton and the Council is economic development and job creation (36 respondents, or 34 percent). This is a key issue, because most of city government's funding comes from occupation taxes. Creating more jobs in Lexington not only means a stronger economy; it means more revenue for city government.
Second among the top priorities is handling "growth and development" issues (16 people, or 15 percent). In 1958, Lexington became one of the first American cities to establish an urban growth boundary to limit suburban sprawl and protect the Bluegrass' iconic horse farms. Since then, growth has been Lexington's hottest issue. Gorton has a long record of supporting rural land preservation and "smart growth" in urban areas.
Third among top priorities is increasing the supply of affordable housing (14 respondents, or 13 percent). This issue is somewhat related to restrictions on suburban expansion, but it is more complicated than that. Cities across America face challenges with affordable housing as real estate values soar.
Asked about their second priority, Power Poll respondents cited growth and development issues (25 people, or 24 percent), followed by economic development and job creation (22 people, or 19 percent) and addressing the opioid crisis and other crime issues (20 people or 19 percent). Lexington has a relatively low crime rate, but the national opioid crisis has become a local problem, too.
What did Power Poll respondents cite as their No. 3 priority for Gorton and Council members? Opioids and crime issues led with 22 respondents (21 percent), followed by increasing the supply of affordable housing (19 people, or 18 percent) and growth and development issues (14 people, or 13 percent).
Thanks to Power Poll members for the strong response to this first monthly survey. Next month's Power Poll questions will go out Jan. 13. Happy Holidays.
Power Poll Members: Do you have a friend or colleague who should be on Power Poll? Please invite them to join!
About Power Poll: Power Poll asks questions of the most powerful, influential people in U.S. cities. It is not a scientific survey. But because the people responding to the surveys comprise the leadership structure of their cities, the results afford a fascinating glimpse into the thoughts, opinions, and beliefs of those in a position to make change. Power Poll is distinctly nonpartisan.
Corporate Sponsor
We thank the following organizations for their support of Power Poll. Learn more about becoming a sponsor here.