Serafin Power Poll: Time to Enact Assault Weapons Ban
Separate bike, vehicle lanes to increase road safety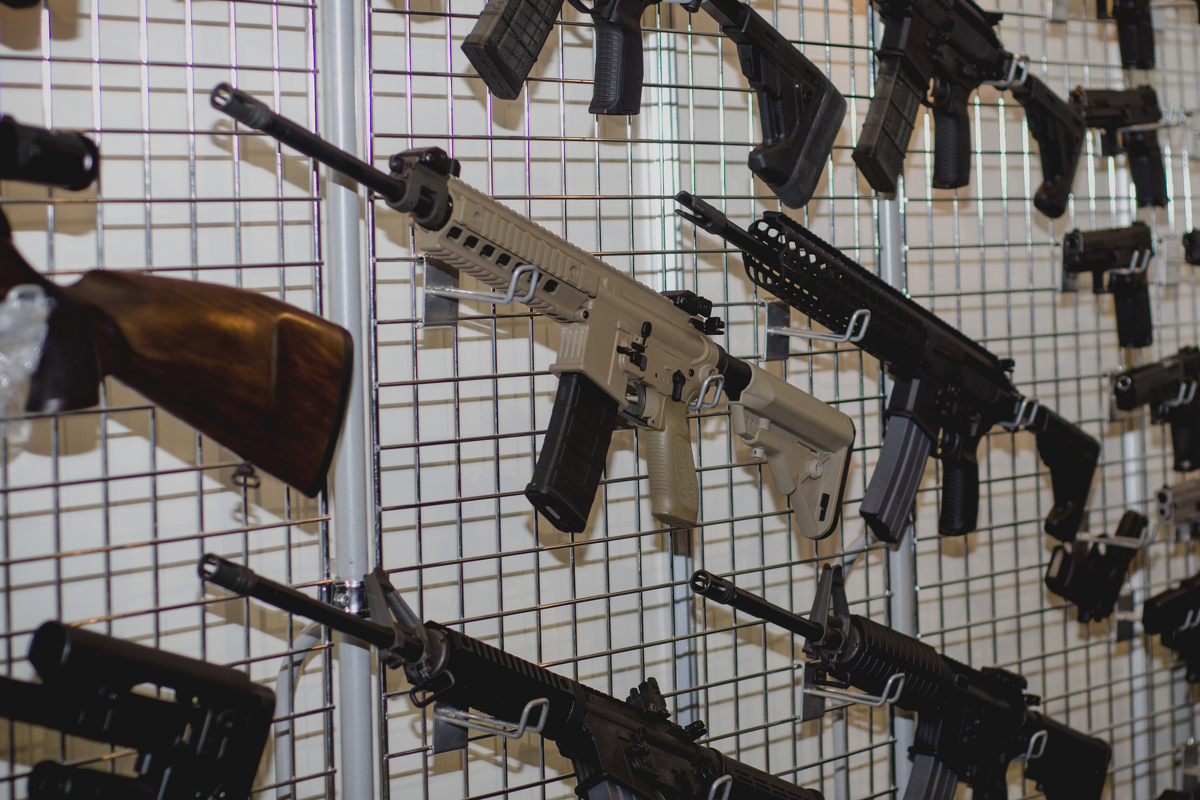 After another string of deadly mass shootings, including the Uvalde shooting which left 19 children dead, calls for meaningful gun reform have once again surged. Public officials from President Biden down have specifically called for a ban on assault weapons, like the one previously passed in 1994. The Senate has reportedly reached a bipartisan agreement on gun reform legislation, but the bill does not include a ban on assault weapons. We asked Serafin Power Pollers if they wanted to see such a ban enacted and the vast majority (83%) said they did, with only 17% against a ban on assault weapons.
According to AAA, Illinois is in the top 10 highest average gas prices in the US. Locally, Cook County's average comes in at $5.96, while the City of Chicago takes the cake at $6.06 per gallon. With prices so high, we checked to see if Serafin Power Pollers were changing their driving habits. The majority of respondents (75%) said that they weren't changing their habits at all, driving the same amount and simply paying more to do so. Another 14% said they were making an effort to drive less, while 7% said they were taking more public transportation and 4% are rethinking longer road trips.
Speaking of cheaper ways to get around… After a series of high-profile bike accidents and fatalities, we asked Serafin Power Pollers what they thought was the most important way to increase bike safety in the city. Coming in first was increasing the amount of separation between bike and car lanes to create physical distance and avoid accidents, followed closely by more enforcement of bike lanes. Better cyclist education came in third, followed by better motorist education. Ranked as least important was the closing of certain street to car traffic to create bike-only zones.
Back in February, 82% of Power Pollers said that Chicago needed to overhaul its image, but we wanted to delve down into which of a few issues were the most pressing. Unsurprisingly, the majority of respondents (75%) chose crime, while another 18% said inflation was the biggest problem. Only 1% said that COVID was most significant, while 6% felt something other than what was listed was the biggest problem facing Chicagoans.
A total of 505 Serafin Power Poll members were surveyed and the participation rate was 16.6%. The Serafin Power Poll is not a scientific poll, but rather a fascinating and non-partisan glimpse into the attitudes and opinions of the decision-makers and thought leaders in the Chicago region. See all Serafin Power Poll articles at serafin.com/powerpoll.
Power Poll Members: Do you have a friend or colleague who should be on Power Poll? Please invite them to join!
About Power Poll: Power Poll asks questions of the most powerful, influential people in U.S. cities. It is not a scientific survey. But because the people responding to the surveys comprise the leadership structure of their cities, the results afford a fascinating glimpse into the thoughts, opinions, and beliefs of those in a position to make change. Power Poll is distinctly nonpartisan.