Serafin Power Poll: President Should Leave Office Before Inauguration
Employers should mandate employees get vaccines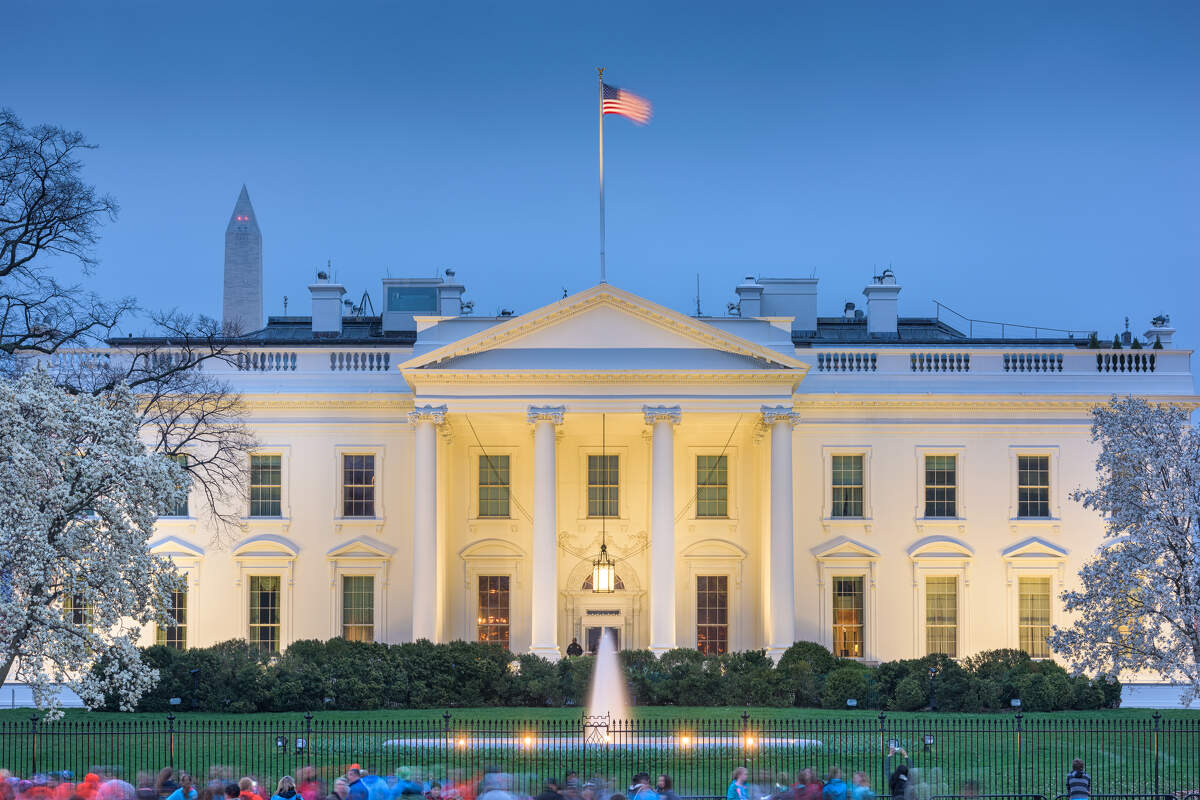 Well, 2021 is certainly off to a roaring start. There's a new, more contagious COVID strain, troops are stationed at the Capitol ahead of Joe Biden's inauguration and for the first time in decades, Speaker Madigan is now Representative Madigan as Chris Welch has been elected Speaker of the House. Speaking of history, for the first time ever, the House of Representatives has impeached a president for a second time.
President Trump made history this week when he became the first president to be impeached more than once, this time for "incitement of insurrection" after the Capitol storming. In the wake of that deadly event, and with many laying blame at President Trump's feet, we asked Serafin Power Pollers how the Trump presidency should end. Nearly 77% said that the president should not see out his full term, either resigning (31.4%) or being removed from office (45.5%) before President-elect Biden is sworn in on January 20.
Follow Serafin on Twitter at @WeAreSerafin
As vaccine distribution is built out, we asked Serafin Power Pollers for their opinions on an employer's role in employee vaccinations. The majority of respondents (52%) said that employers should have the authority to require their employees to be vaccinated. The gap was closer between those who said they were unsure (21.5%) and those that said employers should not have the power to mandate vaccinations (26.5%).
The stumbling COVID recovery continues to dominate everyone's minds and the recovery's slow progress seems to be dictating the results to this month's poll. We had previously asked Power Pollers when they thought we would be getting back to normal and the majority of respondents thought it would be six months to one year. But times have changed and Power Pollers now think normal is a bit farther down the road, with 61.2% saying normal life is one year away – a 16% increase from the last time we asked the question. 24% think normal is six months away, a decrease of almost 20%. Only 8.3% say their perspective hasn't changed since we last asked.
The reopening of in-person classes at Chicago Public Schools has been bumpy, to say the least. Concerned teachers are bundling up and doing virtual classes for students on the sidewalk outside of the school building, while some are refusing to return at all until they can be assured of the safety of in-person learning. We asked if CPS should extend the school year into Summer 2021 to make up for time last to the pandemic. A whopping 83.5% think the school year should be extending with 10.7% saying no extension is necessary and only 5.8% unsure.

With a fresh new year upon us (though it's not feeling remarkably different so far), we asked Serafin Power Pollers to suggest a New Year's resolution for Governor Pritzker and some common themes emerged:
Vaccinate, Vaccinate, Vaccinate: Perhaps unsurprisingly, it all comes back to COVID. Many Serafin Power Pollers suggested that there is no greater priority for Governor Pritzker right now than vaccinating as many people as possible as quickly as possible.
Help Struggling Industries: Entertainment venues, tourism, restaurants, bars and small businesses all got multiple requests for support, as they continue to struggle after nearly a year of forced closures and scaled-back operations.
Talk Dollars and Cents: With the pandemic causing an economic downturn, the state's already-dire financial situation has worsened. Power Pollers want the Governor to improve his communication on the state's financial situation and the steps necessary to get us out of the hole. Many specifically called for pension reform as an important step.
Fair Redistricting: The post-census redrawing of legislative maps was on more than a few minds, with respondents suggesting that Governor Pritzker should be more vocal in his support for an independent map commission.
If the first few weeks of January are any indication, 2021 is going to be an interesting year. (We'll go with interesting for now). Thanks to all our respondents for providing their valuable insight on this poll and as we go forward this year.
A total of 867 Serafin Power Poll members were surveyed and the participation rate was 14.07%. The Serafin Power Poll is not a scientific poll, but rather a fascinating and non-partisan glimpse into the attitudes and opinions of the decision-makers and thought leaders in the Chicago region.
Icons made by turkkub, DinosoftLabs, Freepik and Darius Dan from www.flaticon.com
Power Poll Members: Do you have a friend or colleague who should be on Power Poll? Please invite them to join!
About Power Poll: Power Poll asks questions of the most powerful, influential people in U.S. cities. It is not a scientific survey. But because the people responding to the surveys comprise the leadership structure of their cities, the results afford a fascinating glimpse into the thoughts, opinions, and beliefs of those in a position to make change. Power Poll is distinctly nonpartisan.