Serafin Power Poll: Midterm Results Increasing Optimism in Country's Direction
Forget economic woes, holiday spending to be unchanged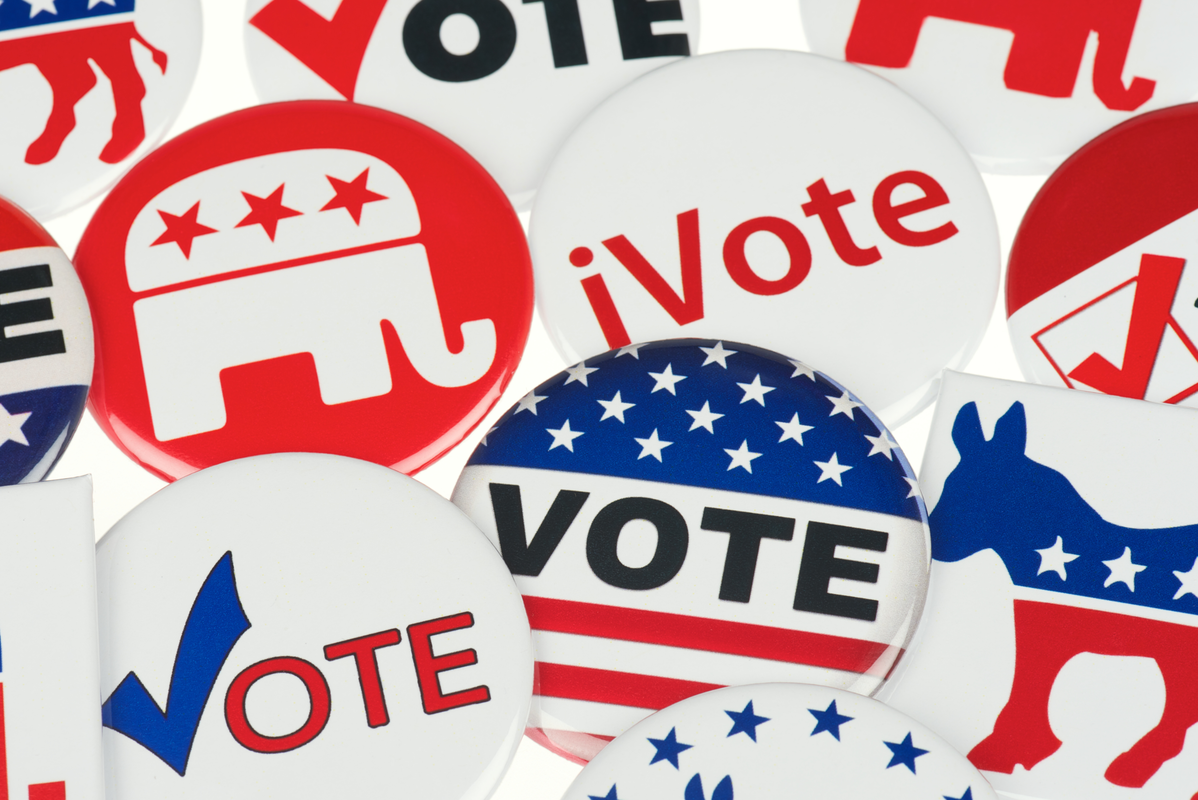 The Democrats defied expectations and fended off a "red wave" in this year's midterm elections. They've kept control of the Senate, flipped several governorships and did better than expected in the House. We asked Serafin Power Pollers how these surprising results had them feeling about the direction of the country. More than half of respondents (56%) said they were feeling more optimistic about the country's direction, while 23% said they were feeling less optimistic. Another 22% said they felt about the same after the election.
We're heading into the holiday season, historically kicked off by the annual Serafin Party, back at Butch McGuire's for the first time since 2019! After two years of canceled seasonal gatherings, we asked if – like Team Serafin – Power Pollers' companies would be holding an in-person holiday party this year. 52% said they would be back at it, while 14% said they would still be holding off. A further 23% said their company doesn't do parties, while 11% were still deciding how to handle.
Approaching the holiday season even during steady financial times can be a bit daunting, let alone the difficult economic conditions we find ourselves in this year. Nevertheless, a majority of Serafin Power Pollers (63%) said they would be spending about the same amount on gifts this season. Another 29% said they would be spending less this year and only 9% said they were likely to spend more than usual on their holiday shopping.
Of course, the holidays aren't just a time for gifts – it's a great opportunity to give of ourselves and help those less fortunate. We asked how Serafin Power Pollers would be helping others this holiday season and 32% said they would be donating money, 4% said they would donate their time and 2% said they would donate food. But the majority - 62% - said they would be doing two or more of the above to help out this holiday season. This is all based on the honor system, but we hope you stick to those plans!
Earlier this month, the White Sox announced Pedro Grifol as their next manager, replacing Tony LaRussa. Grifol, most recently a bench coach for the Kansas City Royals, has never managed before but reportedly wowed the Sox's front office and did win the World Series with the Royals in 2015. After a disappointing 2022 season, we asked Serafin Power Pollers how they feel about Grifol as the new Sox manager. Perhaps refusing to get excited after having their hopes dashed in the past, the majority of respondents (58%) are undecided on Grifol, challenging him to prove himself. Another 39% are feeling optimistic about Grifol, with 7% being very optimistic and 32% being somewhat optimistic. Only 4% are feeling pessimistic about the hiring, with 1% saying they're very pessimistic and 3% saying they're somewhat pessimistic.
A total of 556 Serafin Power Poll members were surveyed and the participation rate was 20.68%. The Serafin Power Poll is not a scientific poll, but rather a fascinating and non-partisan glimpse into the attitudes and opinions of the decision-makers and thought leaders in the Chicago region. See all Serafin Power Poll articles at serafin.com/powerpoll.
Power Poll Members: Do you have a friend or colleague who should be on Power Poll? Please invite them to join!
About Power Poll: Power Poll asks questions of the most powerful, influential people in U.S. cities. It is not a scientific survey. But because the people responding to the surveys comprise the leadership structure of their cities, the results afford a fascinating glimpse into the thoughts, opinions, and beliefs of those in a position to make change. Power Poll is distinctly nonpartisan.