Serafin Power Poll: Little Optimism Homicide Rate Will Decrease in '22
Power Pollers watching Secretary of State, Governor's races most closely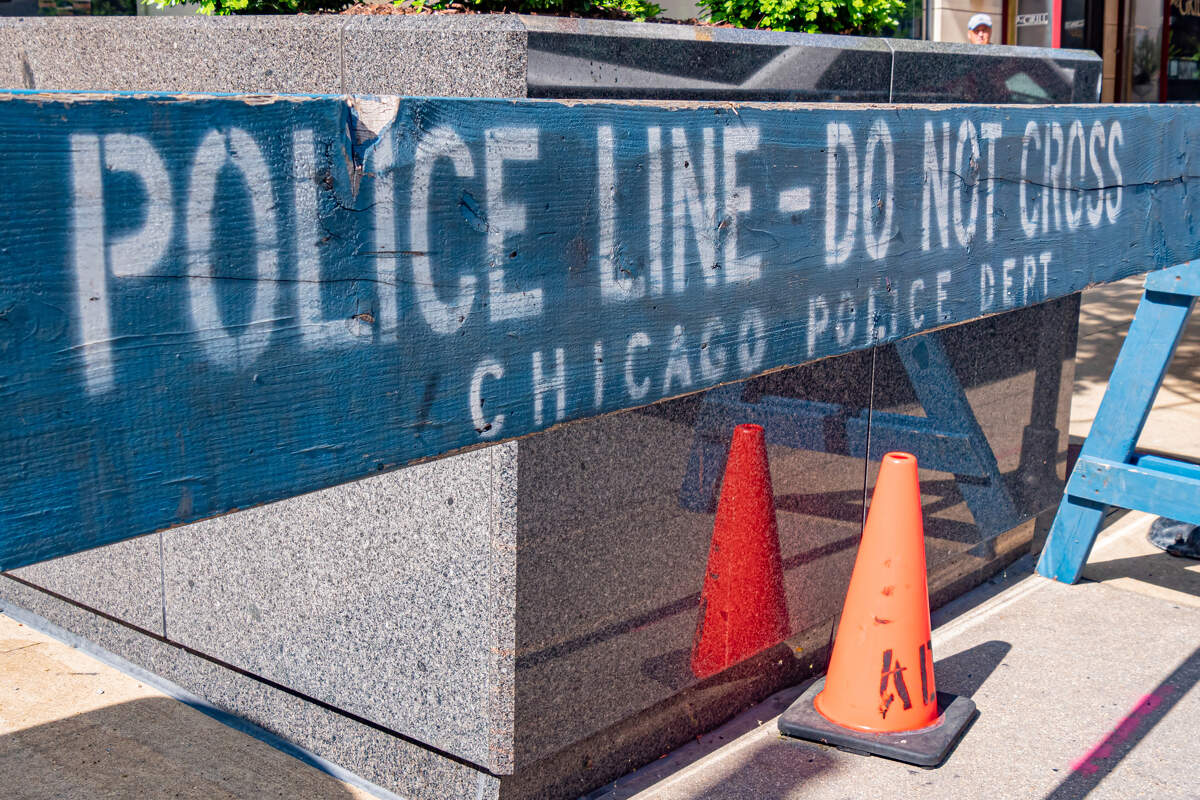 We're looking ahead at 2022 and trying to feel the optimism a new year is supposed to bring. How are Serafin Power Pollers feeling about the year ahead?
The stand-off between Mayor Lightfoot and the Chicago Teachers Union over the return to in-person learning ended earlier this week, after the union approved a plan that included conditions for triggering school closures and remote learning. But with omicron causing record-breaking case numbers, we asked Serafin Power Pollers if they thought it was safe for students, teachers and staff to be back in school. The vast majority (76%) said they felt it was safe to return to in-person learning, while 24% thought remote learning was the safest option.
The City of Chicago saw more than 800 homicides in 2021, a number not seen since the mid-90's. Closing out the year, Mayor Lightfoot and Superintendent Brown gave speeches on crime, committing to hire more detectives and officers to reduce the crime rate. But it didn't seem to be enough to quell the fears of Power Pollers: a whopping 90% said they were pessimistic that the homicide rate would decrease in 2022 (51% very pessimistic, 39% somewhat pessimistic). Only 10% of respondents said they had any optimism the rate would decrease (1% very optimistic, 9% somewhat pessimistic).
Thanks to those who came out to the Thom Serafin-moderated panel with journalists Mary Ann Ahern, Craig Wall and John Kass, where they discussed the 2022 election cycle and potential impacts on the state (watch a replay here). It's shaping up to be an active post-redistricting cycle, made more intriguing by several high-profile decisions not to run for re-election. Considering just a few statewide races, we asked Serafin Power Pollers which they were most interested in this year and, perhaps unsurprisingly, the favorite (70.7%) was the Governor's race, where incumbent JB Pritzker is already on the air with re-election ads. Coming in second was the Secretary of State race (22.2%), where Jesse White's retirement after more than 20 years created a wide-open field with several high-profile names. Tammy Duckworth's re-election campaign drew some interest (7.1%) as well, but it doesn't seem many Serafin Power Pollers will be anxiously awaiting the returns of the Attorney General campaign.
In the latest development of the Great Resignation, a record 4.5 million Americans quit their jobs in November, leading to staffing and supply chain issues throughout the economy. With such a wide-spread trend, we asked Serafin Power Pollers what they thought was the main reason for the exodus, and results were fairly evenly split. With the exception of a work-from-home burnout (2%), Serafin Power Pollers gave roughly equal marks to income from unemployment or other government assistance (23%), insufficient wages (20%), pandemic fatigue (20%), not interested in returning to a conventional office space (17%) and something else (18%). A few Power Pollers commented that they think the pandemic has shifted worker priorities and made them question whether they're happy in their current role.
Looking ahead to the year in sports, we asked Serafin Power Pollers to predict which Chicago team had the best outlook for 2022. 43.5% chose the Bulls, who are off to one of their best starts in years and currently lead the Eastern Conference (click here to see if Power Pollers think they'll make the playoffs this year). Fresh off the WNBA Championship, the Sky came in second place at 24.1% and the Sox came in third place (23.1%), likely propelled by their strong but ultimately ill-fated 2021 season. But then there's a bit of a drop-off… Bad news for the Cubs (4.6%), who shipped off a good chunk of talent this offseason; Blackhawks (2.8%), who haven't recovered from an abysmal start to the season; and Bears (1.9%), who are shopping for a new head coach and GM.
Thanks to those who participated in this first Serafin Power Poll of the year. Wishing you all a great 2022.
A total of 376 Serafin Power Poll members were surveyed and the participation rate was 28.9%. The Serafin Power Poll is not a scientific poll, but rather a fascinating and non-partisan glimpse into the attitudes and opinions of the decision-makers and thought leaders in the Chicago region. See all Serafin Power Poll articles at serafin.com/resources.
Power Poll Members: Do you have a friend or colleague who should be on Power Poll? Please invite them to join!
About Power Poll: Power Poll asks questions of the most powerful, influential people in U.S. cities. It is not a scientific survey. But because the people responding to the surveys comprise the leadership structure of their cities, the results afford a fascinating glimpse into the thoughts, opinions, and beliefs of those in a position to make change. Power Poll is distinctly nonpartisan.