Serafin Power Poll: Invasion of Ukraine Will Spill Into Larger Conflict
Sanctions, humanitarian aid best ways US can support Ukraine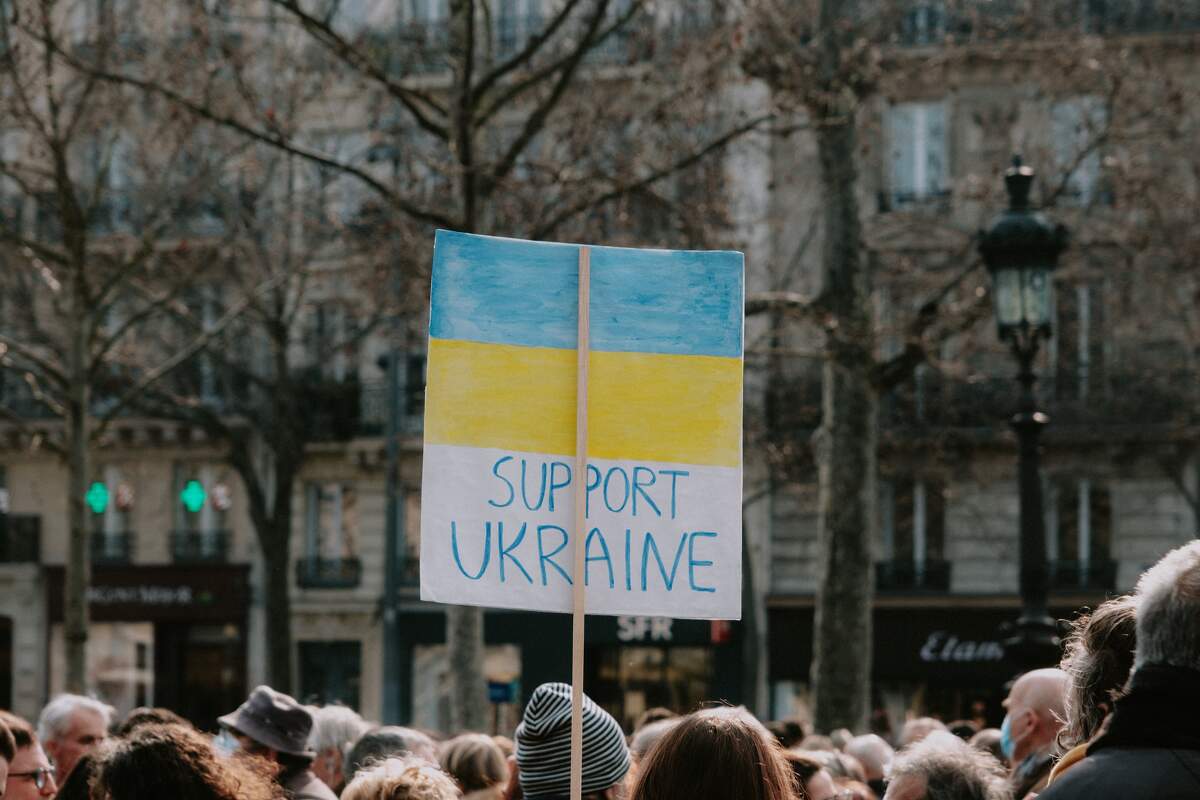 Our hearts go out to the people of Ukraine and those across the world with loved ones in Ukraine.
It has now been more than three weeks since Russia invaded Ukraine, a tense and terrifying three weeks that has seen the majority of the international community unilaterally stand with Ukraine. But this support has fallen short of military intervention, as NATO countries have expressed an unwillingness to enter into a war with Russia on behalf of Ukraine, a non-NATO member. We asked Serafin Power Pollers how likely they thought it was that Russia's invasion of Ukraine would spill into a larger world conflict and more than 70% thought it was likely (24% very likely, 48% somewhat likely). Another 26% thought a global conflict was unlikely, with 23% feeling it very unlikely and 3% somewhat unlikely.
When he addressed Congress earlier this week, Ukrainian President Volodymyr Zelenskyy showed a graphic and shocking video with footage of the impact of the war in Ukraine. The video ended with the message, "Close the sky over Ukraine" reiterating the country's plea for NATO allies to enforce a no-fly zone over Ukraine. However, when we asked Serafin Power Pollers the most important way the US should be supporting Ukraine, enforcing a no-fly zone over Ukraine was ranked the fourth most important of the five options. At the top of the list were levying economic sanctions, providing weapons/fighter jets and providing humanitarian aid. Closing out the list – perhaps unsurprisingly – was direct, boots-on-the-ground US military intervention.
With the US banning the import of oil from Russia and domestic gas prices rising to upwards of $5/gallon in some places, the Lightfoot administration is reportedly reconsidering the city's 8 cents per gallon gas tax, which has been predicted to generate $65 million in 2022. We asked Serafin Power Pollers if they thought the city should eliminate the tax and the majority of respondents (65%) said the tax should be eliminated, with 31% saying it should be permanently done away with and 34% saying the move should be temporary. Another 35% didn't want to see this chunk of city tax revenue disappear, despite the high costs at the pump.
Politicians are back in parades…it must be campaign season! With the downright historic indictment of former speaker Mike Madigan, the end of most COVID mandates, the ever-present issue of high crime and more, we asked which of a few issues would have the biggest impact on this year's election cycle. High crime (1) and the high cost of living (2) were ranked as the two most impactful issues, followed by COVID mandates (3) and the Madigan indictment (4). Closing out the list were Donald Trump (5) and the issue of climate change (6).
Actor Jussie Smollett is appealing his sentence of 150 days in prison for staging a fake hate crime, supposedly to generate sympathy for his acting career. As sentencing was handed down, camps on both sides emerged: those who are glad to see the actor doing time, and those – like States Attorney Kim Foxx – who think the sentencing amounts to "mob justice." We asked Serafin Power Pollers what they thought of the sentence: 31% think it was just the right length, 25% think it was too short and only 5% of respondents think the sentence was too long. But the real answer came back loud and clear: 38% of respondents say, "Who cares about Jussie Smollett?"
A total of 344 Serafin Power Poll members were surveyed and the participation rate was 26.5%. The Serafin Power Poll is not a scientific poll, but rather a fascinating and non-partisan glimpse into the attitudes and opinions of the decision-makers and thought leaders in the Chicago region. See all Serafin Power Poll articles at serafin.com/powerpoll.
Photo by Mathias P.R. Reding from Pexels
Power Poll Members: Do you have a friend or colleague who should be on Power Poll? Please invite them to join!
About Power Poll: Power Poll asks questions of the most powerful, influential people in U.S. cities. It is not a scientific survey. But because the people responding to the surveys comprise the leadership structure of their cities, the results afford a fascinating glimpse into the thoughts, opinions, and beliefs of those in a position to make change. Power Poll is distinctly nonpartisan.