Serafin Power Poll: Economy, Crime Biggest Factors in November General
Safety concerns driving down CTA ridership levels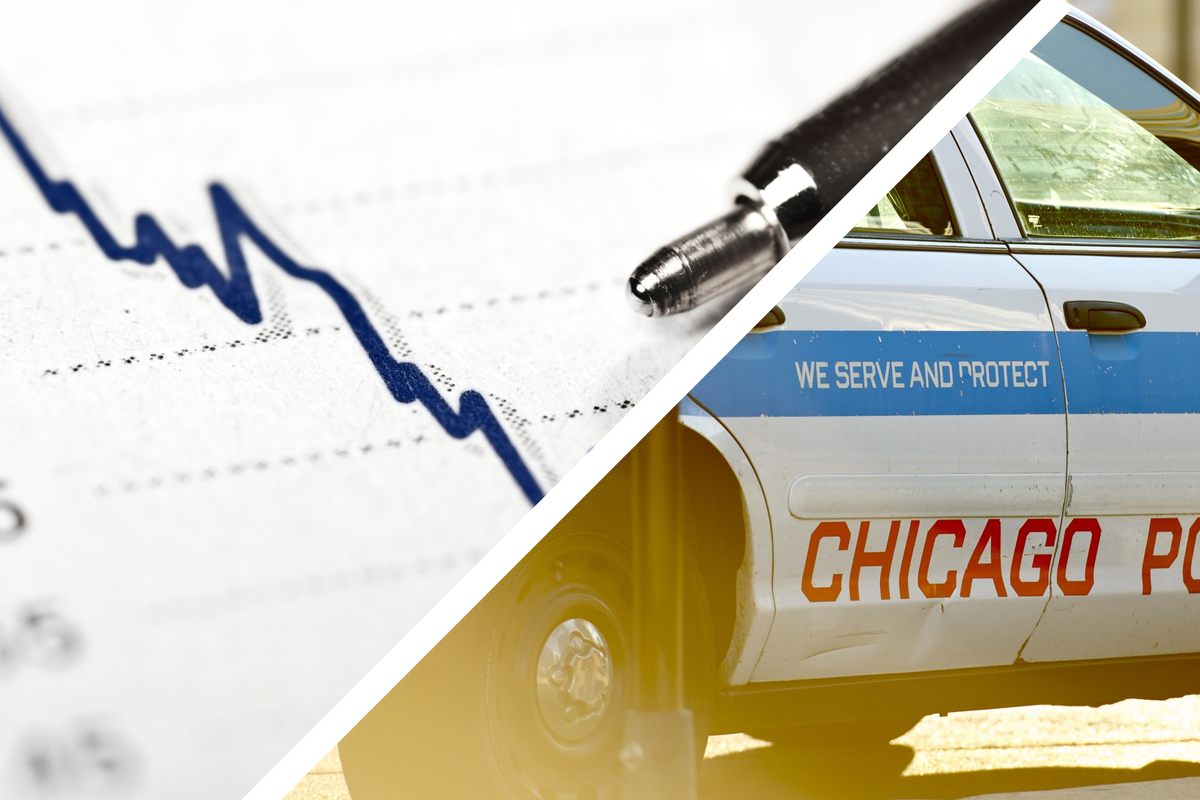 As we head into the November general, we checked with Power Pollers to see which issue was top of mind when it came to choosing someone to vote for. The economy/inflation (24%) and crime (24%) were neck-and-neck as the top vote-getters, followed closely by abortion (23%). Congress' January 6th Committee received 12% of votes, while taxes (4%), the SAFE-T Act (4%) and gun reform (3%) each received less than five percent. Another 7% of voters said another issue was most important to them.
This campaign season began well before the June 28 primary election and will continue past the November general as we head into the February (and maybe April) municipal elections. Which is a long way of saying, "Don't expect the mailers and ads to die down anytime soon." We asked Serafin Power Pollers which election they felt was more important to them, their family and/or their business and the majority (75%) chose the November federal and statewide elections, while only 25% chose the municipal election for Chicago mayor and all 50 aldermen.
Public transit ridership is still struggling to recover to pre-pandemic levels, with WBEZ reporting that CTA ridership has faced a 39% decline in average ridership since 2019. We asked Serafin Power Pollers to rank which of a few issues they attributed to the continued low ridership levels. Safety concerns took the top spot, followed by COVID concerns. Long delays came in third and issues with accessibility came in last.
Calling it, "a world-class destination known for its impressive architecture, first-rate museums, brilliant chefs, and massive brewing scene," Condé Nast Traveler named Chicago the Best Big City in the United States for the sixth consecutive year. This stands in stark contrast to the all-too-familiar perception of Chicago as nothing more than a crime-ridden city (or as gubernatorial candidate Darren Bailey famously called it, a "hellhole"). We asked Serafin Power Pollers if they agreed with Condé Nast that Chicago should top the list and the majority (58%) said they did, while 30% disagreed…maybe they just want to give another city a chance to reign supreme. Another 13% weren't sure if Chicago should hold the top rank.
"Disappointment" does not begin to adequately describe White Sox fans' feelings after a disastrous 2022 season. What started with such high hopes was plagued by injuries, poor baseball and – let's call it like it is – a manager who feel asleep in the dugout. With the end of the Tony LaRussa Era 2.0, the Sox are once again looking for a new manager and names are swirling in and out of the rumor mill. Will they turn again to a tested managerial veteran? Will they give a relative unknown a shot? But one question rises above all, particularly to those of us still basking in the glory of the 2005 season: What about Ozzie Guillen or AJ Pierzynski? Huge parts of the World Series team and fan favorites (at least 15 years on), these may just be hires to excite a dissatisfied fan base. While 40% of Serafin Power Pollers said the Sox shouldn't look at Ozzie or AJ, a total of 60% thought they should, either considering both of them (31%), just Ozzie (20%) or just AJ (9%). Whoever it is, how could it be worse?
A total of 618 Serafin Power Poll members were surveyed and the participation rate was 16.83%. The Serafin Power Poll is not a scientific poll, but rather a fascinating and non-partisan glimpse into the attitudes and opinions of the decision-makers and thought leaders in the Chicago region. See all Serafin Power Poll articles at serafin.com/powerpoll.
Power Poll Members: Do you have a friend or colleague who should be on Power Poll? Please invite them to join!
About Power Poll: Power Poll asks questions of the most powerful, influential people in U.S. cities. It is not a scientific survey. But because the people responding to the surveys comprise the leadership structure of their cities, the results afford a fascinating glimpse into the thoughts, opinions, and beliefs of those in a position to make change. Power Poll is distinctly nonpartisan.