Serafin Power Poll: Chicago Needs Image Overhaul
Power Pollers say end to mask mandate is overdue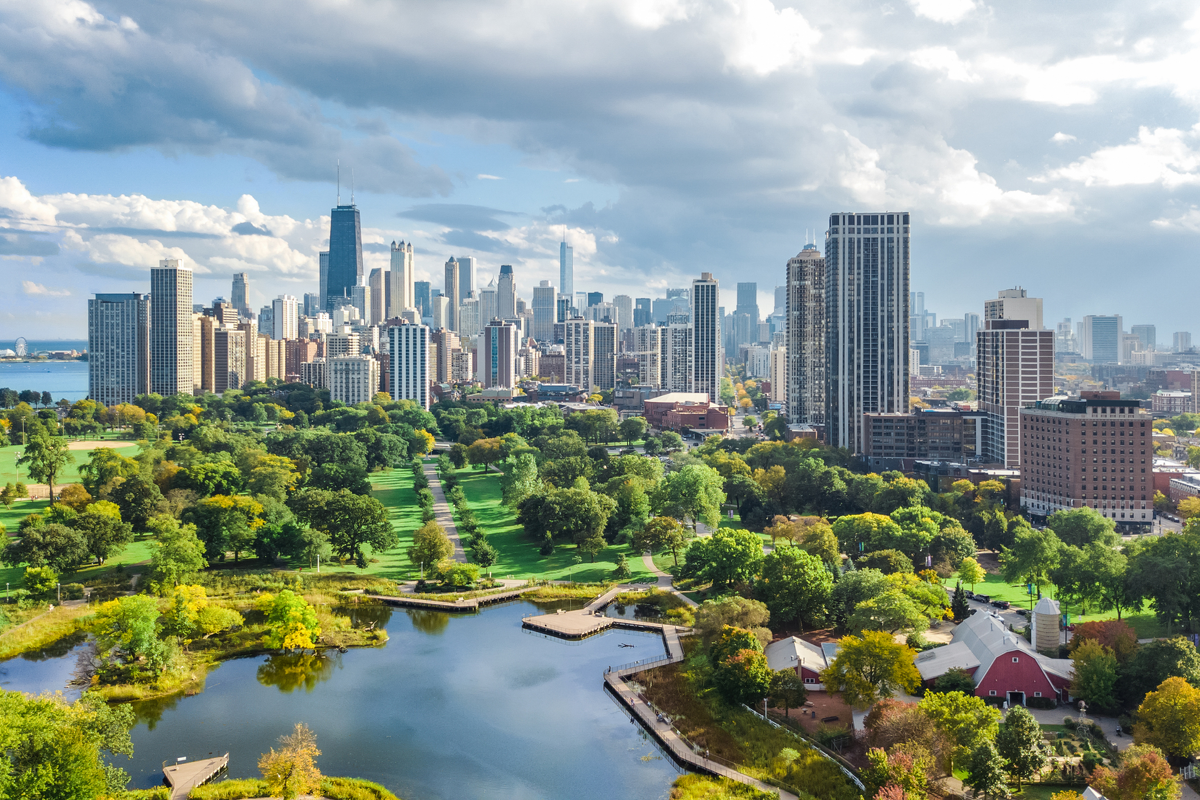 As key COVID metrics trend in the right direction and a little more optimism seeps into our spirits, we start this month's Serafin Power Poll looking at the end of the mask mandates in Illinois.
At the end of the month, Illinois will once again be getting rid of its indoor mask mandate, which was re-instated in August, as the Delta variant surged across the U.S. Reports indicate that Chicago will not only get of its mask mandate at the same time, but also scrap its controversial vaccine passport program (Click here to see what Serafin Power Pollers think about vaccine passports in Chicago). In asking Serafin Power Pollers to react to the end of the mask mandate, 38% said it was about time the mandate ended and 33% said that the timing of the announcement was perfect, as the relevant COVID stats decrease. A further 29% weren't so sure about ending the mandate, however, thinking it was too soon.
Brace yourselves: We're about to enter Illinois' third year of the COVID pandemic. After enduring restrictions, lockdowns, mandates and more, we asked Serafin Power Pollers how confident they were that state and local elected officials could lead us out of the pandemic, as compared to March 2020. Respondents were nearly evenly divided into three camps: no change in confidence (35%), more confident (37%) and less confident (28%). Of those who said they were more confident, 6% feel significantly more confident, while 12% of those feeling less confident felt significantly so.
The U.S. has hit its highest level of inflation in 20 years, according to the Labor Department. The 7.5% increase in the consumer price index since January 2021 has prices rising across the board, from gas and electricity to food and shelter. We asked Serafin Power Pollers how concerned they were about inflation and the majority (52%) said they were very concerned, with a further 32% finding themselves somewhat concerned. Only 11% said they were unconcerned (9% somewhat unconcerned, 2% very unconcerned). 5% of respondents were unsure how to feel about the increase.
"Chicago Not in Chicago" is the somewhat confusing name for the city's recently launched marketing campaign – an effort to show how "Chicago has influenced the most prominent cities across the Globe." The now-infamous campaign was mercilessly mocked on social media and both the Sun-Times and Tribune ran editorials questioning the effort (Thom spoke about it on WBBM, if you missed it). So, while the op-ed from World Business Chicago's Michael Fassnacht in the Trib made it clear that the effort was more "cheeky guerilla marketing" than it was a tourism campaign or a new slogan, we asked Serafin Power Pollers…does Chicago need to launch a public relations campaign to improve its image? The vast majority (82%) said yes, with 18% saying no.
So, we asked Power Pollers what they thought would be a better slogan to promote the city. And while a few people said anything other than "Chicago Not in Chicago" would do, some common themes emerged:
Look to the Future: Several respondents suggested looking toward the promise of tomorrow with slogans including, "Chicago: Invent the Future"; "Chicago Innovates"; and "Be a Part of Chicago."
Enlarge the Context: Another theme was positioning Chicago as a national leader and as one of the country's greatest cities, including "The Heart of the Nation"; "America's City"; and "A True American City."
Keep it Classic: Some prefer looking back on Chicago's history and the previous slogans and mottos that have rallied the city (or got them singing), including "Chicago, I Will"; "My Kind of Town"; and "Broad Shoulders, Big Dreams."

One thing is for certain…this is now stuck in our heads.
A total of 359 Serafin Power Poll members were surveyed and the participation rate was 27.3%. The Serafin Power Poll is not a scientific poll, but rather a fascinating and non-partisan glimpse into the attitudes and opinions of the decision-makers and thought leaders in the Chicago region. See all Serafin Power Poll articles at Serafin.com/powerpoll.
Power Poll Members: Do you have a friend or colleague who should be on Power Poll? Please invite them to join!
About Power Poll: Power Poll asks questions of the most powerful, influential people in U.S. cities. It is not a scientific survey. But because the people responding to the surveys comprise the leadership structure of their cities, the results afford a fascinating glimpse into the thoughts, opinions, and beliefs of those in a position to make change. Power Poll is distinctly nonpartisan.