State Road 7 and other trick-or-treats
Power Poll influencers think State Road 7 will one day finally be get built but they don't think the Miami Dolphins will go to the Super Bowl this year.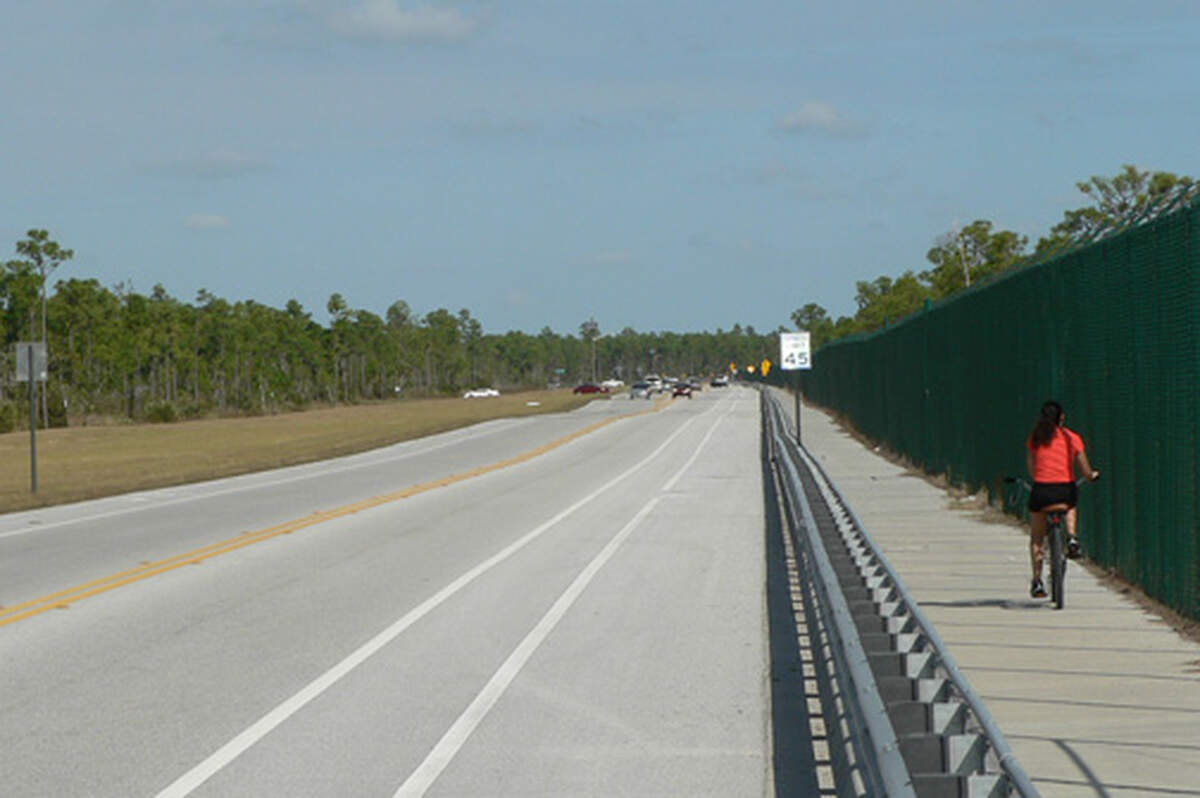 Just in time for Halloween, a special trick-or-treat power poll with a variety of questions for our dedicated Palm Beach influencers!
Let's start with Palm Beach County's embattled proposal to extend State Road 7 from Okeechobee to Northlake boulevards, a plan that's been kicked around for at least the past 30 years.
Will State Road 7 ever get built? A majority of influencers, 52 percent, think so, regardless of a court trial over the fate of the extension that got underway Oct. 16 in West Palm Beach. Thirty-eight percent were less optimistic and predicted that the extension won't ever get built. The poll had a response rate of 27 percent.
State and county planners have said the road is crucial to easing traffic congestion in the western communities, which have developed rapidly, and to ensure roads near Royal Palm Beach and The Acreage are safe for emergency evacuations.
But the city of West Palm Beach has spent millions challenging the plan. The city's argument: The extension would run along the west side of the city's surface water source, the 23-square-mile Grassy Waters Preserve, a serious threat to the public's drinking water.
"I hope that SR 7 never gets built along that stretch, not only for the potential threat to our water supply, but also for the peace and serenity for the wildlife living in Grassy Waters Preserve, one of the last untouched parts of the Everglades,'' said influencer Rick Rose, proprietor of Palm beach Vacation Rentals.
Supporters of the road project like to point out that the second phase of extension would run next to the Ibis community, an influential country club that doesn't want more traffic and speeding cars.
As Stet Media Group reported earlier this month, "In a city of key voting blocs, West Palm politicians have long known never to cross residents of the 1,850-home Ibis Golf and Country Club, who opposed the road as it would run for three miles on the community's eastern edge.''
That point was not lost on one outspoken Power Poll influencer.
"Let's get real. State Route 7 has nothing to do with water and everything to do with Ibis,'' said Sid Dinerstein, former chairman of the Republican Party of Palm Beach County.
"Somebody tell those people that one day everyone, including Ibis, might need an escape route,'' he said. "This would be a good time for Mayor (Keith) James to spend some of his considerable political capital and stand up for what's necessary and right.''
The State Road 7 extension might be a hot political football, but our next question was all about professional football, specifically the AFC East-leading Miami Dolphins.
The Dolphins, 5-2, are off to a hot start, scoring runs almost at will. But their wins are against teams with a combined record of 8-22. And they lost to the Buffalo Bills (4-3) and Philadelphia Eagles (6-1). Although their explosive offense has many fans wondering if the Fins are good enough to win the Super Bowl this year, a majority of Power Poll influencers think otherwise.
The Dolphins will reach the playoffs but go no farther than the AFC Championship game, 52 percent of our influencers predicted. But 13 percent predicted the Dolphins will reach the Super Bowl and another optimistic 10 percent say they will win the big game.
(By the way, not all of our influencers care about the Dolphins – 21 percent had no opinion on our Super Bowl question.)
Said influencer and attorney Guy Icangelo: "The ghosts of Garo Yepremian, Jim Kiick and Bob Matheson will guide the Dolphins to Super Bowl victory!"
Speaking of ghosts: 50 percent of our influencers said they don't believe in them while 39 percent said they do!
Happy Halloween!
Power Poll Members: Do you have a friend or colleague who should be on Power Poll? Please invite them to join!
About Power Poll: Power Poll asks questions of the most powerful, influential people in U.S. cities. It is not a scientific survey. But because the people responding to the surveys comprise the leadership structure of their cities, the results afford a fascinating glimpse into the thoughts, opinions, and beliefs of those in a position to make change. Power Poll is distinctly nonpartisan.