September 30, 2022 6:00am
Ron DeSantis' migrant flights
Power Poll Palm Beach influencers say Gov Ron DeSantis should ground all migrant flights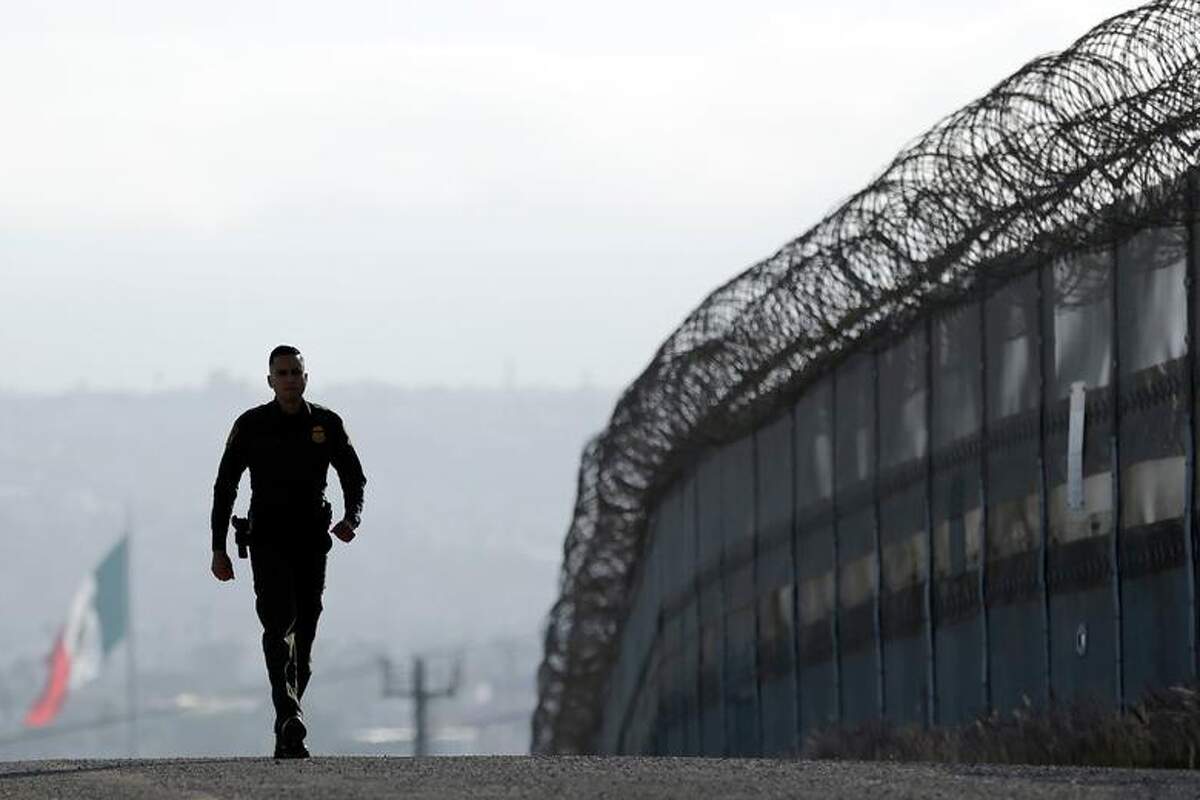 Florida Gov. Ron DeSantis' plans for more migrant flights should be grounded and investigated by the Department of Justice, a majority of Power Poll Palm Beach participants say.
While many influencers agree there have been no effective policies for securing the United States' 2,000-mile border with Mexico, a majority blasted DeSantis's decision to fly 48 Venezuelan immigrants from Texas to Martha's Vineyard on Sept. 14 as a political stunt, not an effective solution.
"These are human beings, not political pawns. What an embarrassing message it sends to our allies and enemies abroad,'' said Dr. Robert Watson, a distinguished professor of American History at Lynn University in Boca Raton.
"The Governor's actions do nothing to address the problem,'' Watson said. "Rather, it is always about posturing and creating division and distractions.''
DeSantis has defended the migrant flight, saying President Joe Biden's border security policies were failing and that Florida is not a "sanctuary state.'' The governor said he plans to tap Florida's $12 million allocation for relocating immigrants to pay for more migrant flights to other "sanctuary" destinations.
But 79 percent of the Palm Beach Power influencers don't support his plans for more migrant flights. And 81 percent agree with Biden's contention that the Sept. 14 migrant flight was nothing more than a political stunt aimed at furthering DeSantis' presidential aspirations. The poll had a response rate of 26.87 percent.
"Governor DeSantis has forgotten where he came from. His family were immigrants from Italy granted US asylum,'' said former West Palm Beach city commissioner Shanon Materio.
"This stunt was done to gain free national press. The Governor does not care about the people of Florida or the United States. He cares only about personal gain at the expense of Florida taxpayers and those less fortunate.''
Retired justice Ira J. Raab, a Power Poll influencer, said DeSantis should repay the $615,000 he spent on the Sept. 14 flight. And he compared the governor's strategy to the anti-communist tactics of Sen. Joe McCarthy half a century earlier.
"He is trying his best to "Trump" Trump in order to win the Republican nomination for president,'' Raab said, referring to the former president Donald J. Trump. "There is only one question that applies to this stunt: 'Mr. DeSantis, have you no shame?'"
A smaller majority of influencers, 66 percent, supported calls by lawmakers across the United States for the Department of Justice to launch a human-trafficking investigation into DeSantis migrant flight.
"DeSantis has lost his mind if he thought this would play well with anyone, Democrat or Republican,'' said Julie Seaver, executive director at Compass, an LGBTQ support group based in Lake Worth Beach. "Florida is the laughing stock of the world right now because of this Governor.''
DeSantis is seeking re-election in November and will face former governor Charlie Crist.
"The people who placed him in office are responsible for this inhumane travesty,'' said Rolando Chang Barrero, president of the Democratic Hispanic Caucus of Palm Beach County. "He will continue to escalate his antics as Election Day nears. We can end his abhorrent behavior by addressing him loud and clear on Nov. 8 and voting him out.''
But influencers agreed that Biden's border policies are not solving the problem, either.
Just 18 percent expressed satisfaction while 44 percent expressed dissatisfaction. Thirty-eight percent said they were neither satisfied or dissatisfied with Biden's border plans.
"An irony lost in this circus is that presidential administrations of both parties have been increasing border security. Yet, the challenges continue. It is beyond time for Congress to act in a comprehensive way,'' Watson said.
At least one influencer offered comments supporting DeSantis' border flights.
"Such stunts seem necessary to bring attention to the disaster of the immigration system currently in place,'' said Eric Hopkins, senior vice president at Hundley Farms "Everyone wants to just let Texas bear the brunt of this huge crisis,'' he said. "Why should they have to deal with the illegal immigration problems by themselves. Biden and his policies are destroying this country.''
The border policy failures are the fault of '"every member of Congress,'' said former Congressman Mark Foley, a power poll influencer.
"Each successive session of Congress fails to produce a serious immigration reform proposal that would provide an effective and legal opportunity to become a U S citizen,'' Foley said. "Florida, Texas, California and Arizona cannot handle this crisis alone and while it might be political theater, it seems it's the only thing that has focused the media's attention on the border crisis.''
About Power Poll: Power Poll asks questions of the most powerful, influential people in U.S. cities. It is not a scientific survey. But because the people responding to the surveys comprise the leadership structure of their cities, the results afford a fascinating glimpse into the thoughts, opinions, and beliefs of those in a position to make change. Power Poll is distinctly nonpartisan.