Ron DeSantis' future
Power Poll Influencers think he will run for president in 2024 and beat Donald Trump in the primary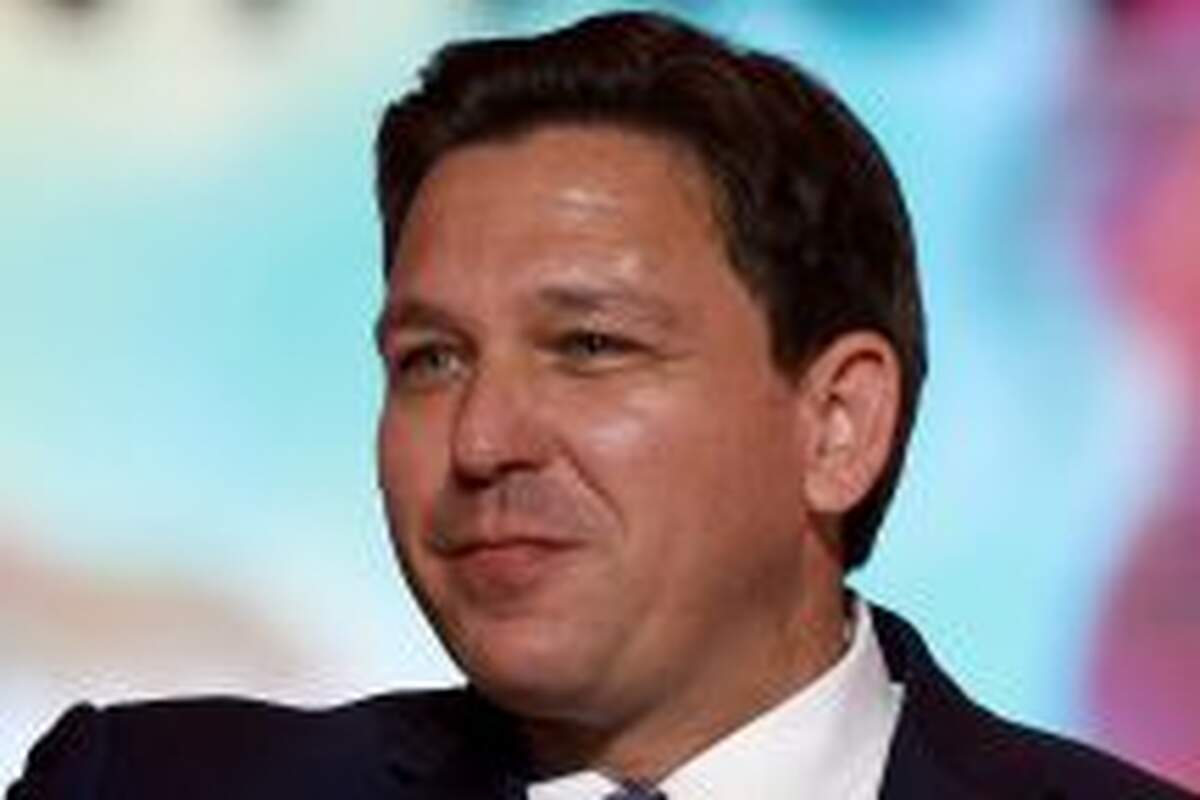 As confetti rained down on Florida Gov. Ron DeSantis at the Tampa Convention Center in the moments after he was re-elected Nov, 8, a loud chant could be heard from many supporters.
"Two more years!"
The chant was an obvious reference to speculation that DeSantis, considered by many as the future of the Republican party even before his lopsided win over Charlie Crist, will make a run for the White House instead of serving another four-year term in the Florida governor's mansion.
Not only do a vast majority of Power Poll Palm Beach influencers think that will be the case, they also think he can beat former President Donald Trump for the Republican presidential nomination.
In the November poll, 89 percent of the respondents believe DeSantis will run for president in 2024 and 71 percent think he can beat Trump, who announced his 2024 candidacy one week after DeSantis' gubernatorial win.
The poll had a response rate of 30 percent.
"How lucky are we!'' said Power Power influencer Sid Dinerstein, former chairman of the Palm Beach County Republican party. "Gov. DeSantis is in and we Republicans will sort it all out in the primaries.''
DeSantis hasn't announced a White House bid. But d uring his gubernatorial re-election campaign, he refused to seek Trump's endorsement. And during a debate against Crist in October, he refused to promise he would serve out his full term as governor.
On Nov. 30, growing speculation that he will seek the presidency in 2024 got a boost when CNN reported DeSantis will release an autobiography Feb. 28 with a provocative title: "The Courage to Be Free: Florida's Blueprint for America's Revival.''
DeSantis' re-election win Nov. 8. was historic. He beat Crist by a nearly 20 percent margin — 59 to 40 — the most lopsided victory by a Republican gubernatorial nominee in Florida history, a gap that dwarfed Trump's own Sunshine State win in 2020.
DeSantis also won two Democratic South Florida strongholds, Miami-Dade County and Palm Beach County. It was the first time since 1988 a Republican gubernatorial candidate won Palm Beach County, where Democrats make up the majority of registered voters, 398,594, compared to 289,586 registered Republicans and 209,828 registered independents.
But Power Poll Palm Beach influencers are divided over the reasons DeSantis won in traditionally-blue Palm Beach County.
Forty-two percent said DeSantis won because Crist was not an effective candidate, while 29 percent said DeSantis is more popular than many might think. Twenty-five percent said DeSantis won because Republicans in Palm Beach County were more organized than Democrats in rallying voters to the polls.
"DeSantis has done a great job as Governor of Florida; that is why he was re-elected. The last couple of elections, the Democrats have run with Charlie Crist and Andrew Gillum, two weak candidates,'' said influencer Eric Hopkins, senior vice president at Hundley Farms.
At least one influencer who does not support DeSantis agreed with Hopkins' assessment of Crist.
"Charlie was not a strong enough candidate for the Dems. I voted for Nikki Fried; she would have made a great Governor,'' said Julie Seaver, executive director of Compass, an LGBTQ+ community center in Lake Worth Beach.
Seaver also said, "DeSantis has NOT done a great job as Gov. of Florida, and I am still disgusted people would re-elect someone who doesn't care about anyone but himself.''
Ira Raab, a retired New York state supreme court justice who lives in West Palm Beach, said DeSantis did well in other traditionally-blue counties in Florida, not just Palm Beach County.
"His huge victory in Palm Beach County is not indicative of any laxity of Palm Beach County Democratic Leadership, '' Raab said. "Charlie Crist ran a low budget and low energy campaign, whereas Ron DeSantis utilized a humongous campaign war chest, which mostly came from out of state right wing Republicans.''
Only 8 percent of poll respondents think DeSantis will not run in 2024. And 19 percent think Trump can beat DeSantis in the 2024 primary.
"A dream Republican presidential ticket would have Donald Trump moving back to New York and making a deal to select Ron DeSantis as his Vice-Presidential running mate,'' Raab said. "However, that would never happen because of their clash of egos.''
Regardless of whether Trump or DeSantis is the Republican presidential nominee in 2024, some influencers are worried about campaign tactics that will be used to attract voters.
"The dog whistling and the fear mongering aimed at the extremists must stop,'' said artist Rolando Chang Barrero, president of the Democratic Hispanic Caucus in Palm Beach County.
"I fear more innocent lives will continue to be lost if both candidates continue to rely on rhetoric that directly reinforces hate and divisiveness here in Florida and throughout the United States."
Power Poll Members: Do you have a friend or colleague who should be on Power Poll? Please invite them to join!
About Power Poll: Power Poll asks questions of the most powerful, influential people in U.S. cities. It is not a scientific survey. But because the people responding to the surveys comprise the leadership structure of their cities, the results afford a fascinating glimpse into the thoughts, opinions, and beliefs of those in a position to make change. Power Poll is distinctly nonpartisan.