Power Poll influencers weigh in on stalled plans for UF campus in downtown West Palm Beach
Because of a standoff between the University of Florida and a key landowner, Palm Beach Power Poll influencers are not overly optimistic that UF will build a campus in downtown West Palm Beach.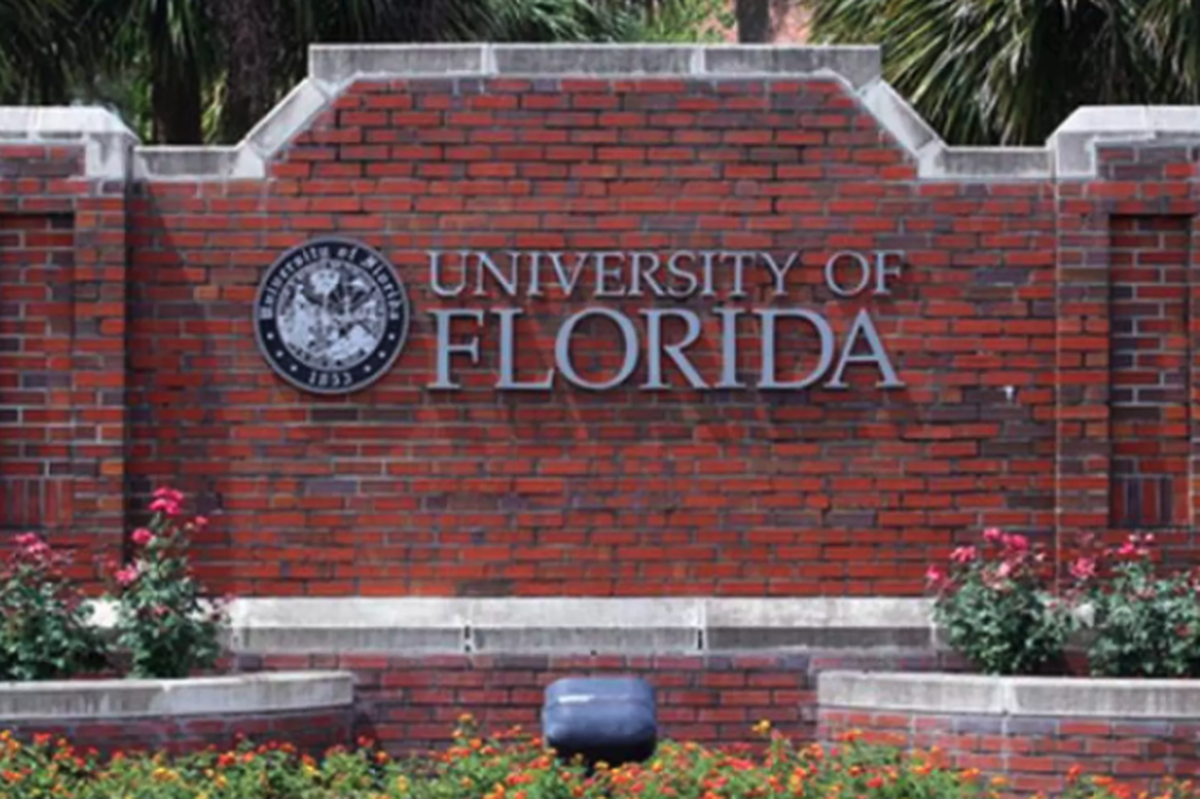 The Palm Beach Post report was a bombshell, summed up in the lead paragraph: "A University of Florida graduate school campus planned for 12 acres in the heart of West Palm Beach is in limbo because of a standoff between UF and a key landowner."
In the days after the Feb. 20 article, officials publicly pledged to work behind the scenes to save the proposal, knowing that UF's presence could bring thousands of highly-skilled graduate students to the area and attract more companies and jobs.
But on Feb. 28, UF announced that it was "pausing" its plans for the West Palm Beach campus because of "some regrettable divisions in the local community.''
A month later, the proposal apparently remains on pause and Palm Beach Power Poll influencers who participated in our March poll are not overly optimistic that the downtown UF campus will be built.
While 47 percent of the respondents said they are confident leaders will find a solution to make the deal happen, 53 percent of the respondents said they don't think the campus will be built and believe UF will look elsewhere in the state for a campus site.
The poll had a participation rate of nearly 26 percent.
One influencer, former West Palm Beach city commissioner Paula Ryan, pointed out that Jacksonville on March 14 pledged to kick in $20 million for a UF graduate campus in that north Florida city's downtown.
"Hey, we found a way to screw up the Scripp's deal. Never underestimate our ability to screw this one up, too,'' said Sid Dinerstein, former chairman of the Republican Party of Palm Beach County.
But Dinerstein, invoking his hope that the deal can be saved, drew a whimsical comparison to March Madness, the nickname for the collegiate basketball championship playoffs featuring another local college, Florida Atlantic University in Boca Raton. FAU made it to the Final Four and on Saturday plays for a chance to play in the NCAA championship game.
"This is our time,'' he said. "Our sweet spot will never be sweeter. This is a lot easier than FAU making the Final Four. Go, Palm Beach!''
The sticking point in the West Palm Beach proposal is a 5-acre tract owned by developer Jeff Greene, whose land would complete the 12 acres UF says it needs for the downtown campus. UF already has pledges from Palm Beach County and West Palm Beach to donate 5 acres and 2 acres, respectively, to the campus site.
But Greene said he was promised the campus would be named after him in exchange for his 5-acre donation, a deal that subsequently broke down after UF resisted some of Greene's requirements, according to The Palm Beach Post.
"A Feb. 16, 2022 letter from UF Foundation Vice President Thomas Mitchell to Greene outlined the naming promise, saying that 'All divisions, departments, centers, institutes would be at the Jeff Greene School of Technology and Innovation,''' The Post reported on March 1.
Greene subsequently added conditions to the donation, including enrollment requirements to ensure the school would have at least 700 students, and he also wanted the land to revert back to him if other standards weren't met, including construction timelines and establishment of education programs, the newspaper reported.
The Post reported that a Jan. 31, 2023, letter from former UF President Kent Fuchs said "naming the UF campus after Greene would deter other private donations for the school and other naming opportunities. Fuchs suggested naming a building after Greene.''
Greene wants UF to stick with the campus naming-rights deal he says the university made with him, and 44 percent of Power Poll influencers agree with him.
"I still just want to be a donor and make this happen for our wonderful community, and just do the deal that the University of Florida offered and we accepted," Greene told The Palm Beach Post in February. "They offered it. We accepted it ... A deal's a deal."
But 56 percent of Power Poll influencers do not agree with Greene. And 76 percent said the developer should just donate the land to UF, anyway, even if it means UF naming just a building after him, and not the entire campus.
Florida lawmakers have pledged $100 million to UF's West Palm Beach campus as long as UF can obtain the 12 acres for the school and can raise $100 million in cash donations by July 1, 2027.
One influencer said the plan should never have been proposed in the first place.
"Our area is well served by FAU and it is a waste of resources for UF to build a campus near FAU and in that school's 'footprint' and then duplicate the academic programs. Devote state resources more wisely,'' said Dr. Robert Watson, a distinguished professor of American History at Lynn University in Boca Raton.
Palm Beach County commissioner Maria Sachs is rooting for a solution because she believes the UF campus will be an asset to the area.
"The presence of a STEM graduate program for Palm Beach County is a win-win for the University of Florida as well as for the people of the county,'' she said. "It will take time and cool negotiating, but I'm sure the stakeholders will work it out.''
Attorney Peter Sachs, the county commissioner's husband, agrees. "This transaction MUST happen,'' he said. "Political, university and business leaders should sort out the issues, compromise and move forward.''
Power Poll Members: Do you have a friend or colleague who should be on Power Poll? Please invite them to join!
About Power Poll: Power Poll asks questions of the most powerful, influential people in U.S. cities. It is not a scientific survey. But because the people responding to the surveys comprise the leadership structure of their cities, the results afford a fascinating glimpse into the thoughts, opinions, and beliefs of those in a position to make change. Power Poll is distinctly nonpartisan.