Playoff fever! Our favorite South Florida pro sports teams
The Heat and Panthers are deep in the playoffs. Do any Palm Beach influencers really care?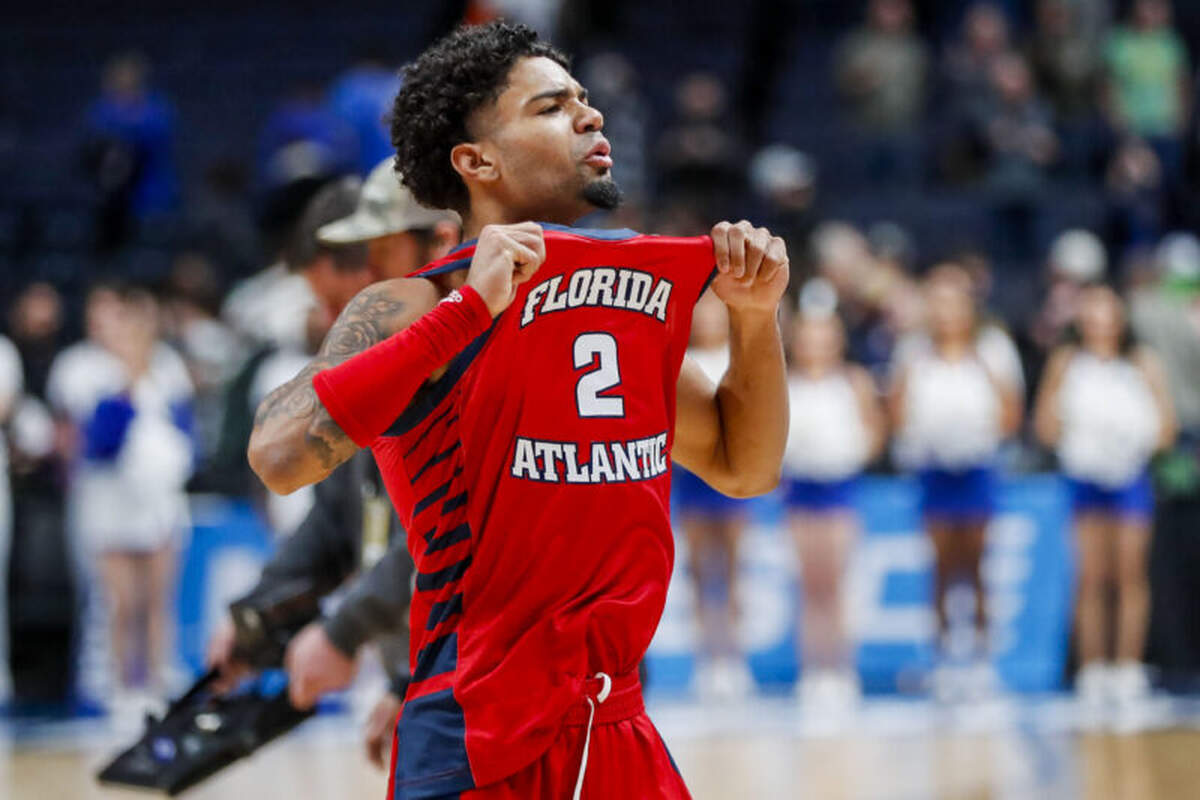 It's a great time to be a sports fan in South Florida!
Florida Atlantic University and the University of Miami are still basking in the glow of the basketball team's Cinderella drive into the Final Four. The Miami Heat and Florida Panthers are driving deep into the NBA and NHL playoffs. The Miami Marlins are off to a decent start (by historic team standards). And the Miami Dolphins are getting ready to make a run at a second straight season in the playoffs.
We thought we'd check the pulse of the Power Poll Palm Beach community and see who, if anyone, really cares about the region's sports teams and which franchises you all like best.
One immediate take away from our May poll: Despite the nationally-recognized accomplishments of our local teams in what has been an exciting past 12 months, many influencers who responded — 29 percent — said they don't follow South Florida sports.
That 29 percent represented the second most popular answer to a question about your favorite pro sports team. The Miami Dolphins ranked first with 32 percent, even though it's been nearly 40 years since they played in a Super Bowl and nearly 50 years since they won a championship.
The Heat, the next most popular team with 17 percent, arguably have been South Florida's most successful team, reaching the playoffs in 23 of 34 seasons, including NBA championships in 2006, '12 and '13. The Marlins won championships in 1997 and 2003. But in terms of favorite-franchise status, they ranked fourth with 8 percent.
The Dolphins haven't won a playoff game since 2000, but the team's legendary accomplishments — two Super Bowl wins and a "perfect season" — have resonated with their fanbase.
"As a casual sports fan, the Dolphins are my favorite because I remember watching (Detroit) Lions games with my dad as a kid,'' said Jim Kovalsky, a West Palm Beach computer consultant. "Watching the Dolphins now just evokes good childhood memories. I remember wondering back then why a grown man would yell at the TV during a sporting event, and now it makes perfect sense.''
FAU and UM reaching basketball's coveted Final Four was by far the most popular sports story of the year, collecting 70 percent of votes from respondents.
"FAU Men's Basketball final four appearance is by far the biggest sporting event of the year for South Florida!'' said Patrick J. Franklin, President & CEO, Urban League of Palm Beach County.
Some influencers thought the current improbable playoff runs by the Heat and Panthers, which clinched a berth in the Stanley Cup finals, deserved more love.
"The Heat and Panthers are equally great stories this year,'' said Eric Hopkins, a senior Vice President for Hundley Farms. "Both barely squeaked into the playoffs as 8 seeds and are now in position to go to the finals!! Let's go!!''
"I am so frustrated there is so little news about my beloved Florida Panthers. Their epic season has been the best kept secret in South Florida!'' said Suzanne P. Cabrera, president of the Housing Leadership Council of Palm Beach County.
Thanks to influencer Erin Deady for pointing out a success story our poll neglected to mention — Nova Southeastern University in Fort Lauderdale capping a perfect season (36-0) in March by winning the NCAA Division II basketball championship.
"The dream story was Nova winning a D2 championship and FAU and UM being in the finals in division 2 at the same time,'' said Deady, an environmental lawyer.
Two influencers, rightly so, tossed well-deserved penalty flags at their Power Poll Palm Beach correspondent for neglecting to mention Major League Soccer's Inter Miami CF.
"Disappointed to see Inter Miami CF left off the list of professional sports teams,'' said Todd A L'Herrou, CEO for the Center for Family Services of Palm Beach County. "Soccer has a HUGE following in South Florida. We need to support and celebrate our local MLS team!''
"InterMiami, helloooooooo?'' said political strategist Blake MacDiarmid. "Didn't ask for a penny in public money and has global optics with the (David) Beckham connection. Best ROI around for South Florida pro sports.''
The Heat ranked as the top team to watch in person, collecting 29 percent of the vote with the Dolphins second at 24 percent. The Panthers had 17 percent and the Marlins just 4 percent, behind FAU basketball (5 percent).
Influencers who participated in the poll apparently love their South Florida sports teams. Asked to name the most overrated of the four major franchises, the top answer was none of them, with 35 percent.
The Dolphins came in second, with 29 percent of the vote considering them overrated.
In terms of which sports team influencers are most faithful to, the Dolphins ranked first at 21 percent. The next closest answer, at 18 percent, was a team not based in South Florida.
"Chicao Cubs,'' said former West Palm Beach city commissioner David Smith.
"Boston Red Sox, of course,'' said Dianne Bruce, Executive Director of Unity of the Palm Beaches.
"At the end of the day, the New Orleans Saints are the BEST!" said Franklin.
We'll give the last word to Sid Dinerstein, former chairman for the Republican Party of Palm Beach County, who apparently still actively participates in sports more than he does watching sports.
"I haven't watched a pro basketball game in years. I watch much less pro football than I used to but it's nice to see the Dolphins improving. My grandchildren get me to Hurricane football and Panther hockey games,'' he said.
"I'm still a rabid Dodger fan. I play and manage in Jupiter's Senior Softball league. There are 200 of us. It's way better than being a spectator.''
Power Poll Members: Do you have a friend or colleague who should be on Power Poll? Please invite them to join!
About Power Poll: Power Poll asks questions of the most powerful, influential people in U.S. cities. It is not a scientific survey. But because the people responding to the surveys comprise the leadership structure of their cities, the results afford a fascinating glimpse into the thoughts, opinions, and beliefs of those in a position to make change. Power Poll is distinctly nonpartisan.
Corporate Sponsor
We thank the following organizations for their support of Power Poll. Learn more about becoming a sponsor here.