PBSO should carry naloxone, Power Power influencers say
PBSO should carry naloxone, Power Power influencers say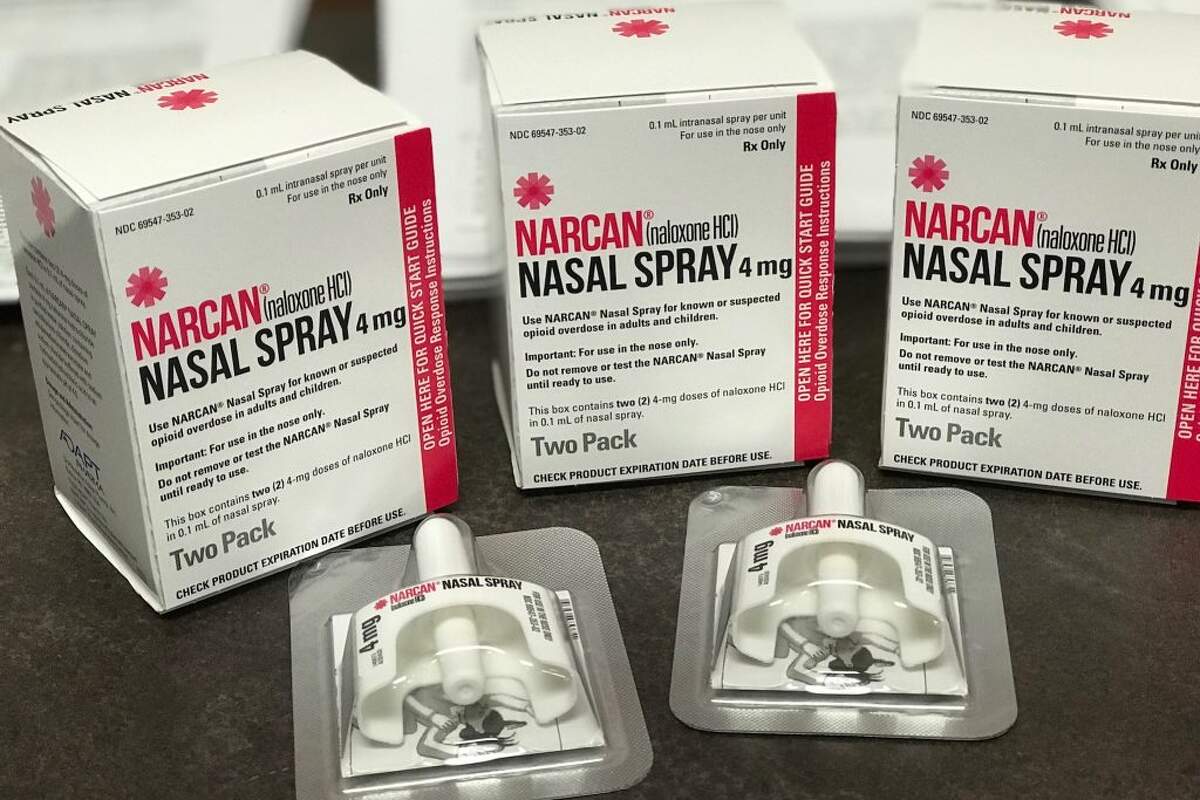 Palm Beach County has been at the epicenter of the opioid crisis for nearly 20 years. But Sheriff Ric Bradshaw has adamantly refused to have his deputies carry and administer naloxone, a life-saving drug commonly sold under the brand Narcan that reverses the effects of opioids.
That's been a bone of contention for recovery advocates, who led a campaign that forced the Palm Beach County Commission earlier this month to publicly challenge PBSO officials about their no-naloxone stance.
While a majority of Power Poll Palm Beach influencers this week agreed that deputies should carry naloxone, they are divided over the question of whether Bradshaw should be symbolically punished for what recovery advocates say is a lack of compassion for addicts.
PBSO officials say their deputies rarely are the first to arrive at scenes involving overdoses; Fire-Rescue almost always gets there first and are better equipped to handle nalone, PBSO says.
But according to the July Power Poll survey, which had a response rate of nearly 24 percent, 74 percent said there should be no harm in Bradshaw joining many other law enforcement agencies around Florida that allow their officers to carry and administer the life-saving drug.
"The good news is if the sheriff is not the first to arrive, they will never have to use naloxone. But in the rare chance they do arrive first and they have naloxone, they have the opportunity to save a life,'' said Jan Cairnes, CEO of the Hanley Foundation, a non-profit with a mission to eliminate addiction.
And naloxone is supplied for free by many groups, meaning it shouldn't be a cost issue.
"Our duty as public servants is to continue to try to give hope, rehabilitate and never give up on a human being,'' said former Congressman Mark Foley.
The naloxone debate before county commissioners on July 12 came during a budget meeting, leading some recovery advocates to suggest commissioners withhold some of Bradshaw's budget request unless he agrees to carry the life-saving drug.
"He has proven he will not work with the community that elected him, unfortunately, which is directly contributing to the unmitigated morbidity and mortality of the addiction public health emergency,'' said Maureen Kielian, president of Southeast Florida Recovery Advocates. Kielian, a Power Poll influencer, helped lead the campaign that forced the issue before the County Commission on July 12.
"Sheriff Bradshaw is not upholding his oath with regard to arming his deputies with naloxone. He is clearly choosing who his department is going to serve and protect,'' she said.
But voting to withhold money from the sheriff would be purely a symbolic move because constitutional officers like Bradshaw can appeal to the governor to overrule the county commission's budget decisions.
And 60 percent of Power Poll influencers say using the budget as leverage is not the right move.
"Holding back funds to force this issue will at best create needless animosity between the already strained community relations with law enforcement,'' said Rolando Barrero, president of the Palm Beach County Democratic Hispanic chapter.
One influencer said he agrees with Bradshaw's reasoning.
"Let the sheriff work on stopping the supply and distribution. Let experienced medical professionals handle the emergencies,'' said Eric Hopkins, a senior vice president at Hundley Farms.
Influencers were divided over assertions by recovery advocates that Bradshaw was basing public policy on his lack of respect for drug addicts. Forty percent neither agreed nor disagreed, while 31 percent disagreed and 29 percent agreed.
"While I cannot speak to Bradshaw's motives, I can say this: If naloxone saves lives, and the police are supposedly here to keep us safe, isn't keeping this tool in your toolbox a no-brainer?'' asked Emmy Kenny, a community activist based in West Palm Beach.
Bradshaw, who is recovering from heart surgery, is a Power Poll influencer but whether he participated in this month's survey is not known.
"This poll and the comments are a great opportunity for the sheriff and his team to hear what members of the general public feel about this issue,'' said Jody Young, a political consultant.
Since more than 1,200 law-enforcement agencies train their officers in the use of naloxone, Young echoed a comment by county commissioner Melissa McKinlay who asked a top PBSO official on July 12: What makes PBSO so special that it doesn't have to carry it?
"Damning all of those who happen to find themselves in such distress within our county borders is a matter of fairness and playing God,'' Young said. "For our sheriff to have this holier than thou attitude is a mistake that he needs to fix. Perhaps his recent medical concerns will temper his thought process.''
Power Poll Members: Do you have a friend or colleague who should be on Power Poll? Please invite them to join!
About Power Poll: Power Poll asks questions of the most powerful, influential people in U.S. cities. It is not a scientific survey. But because the people responding to the surveys comprise the leadership structure of their cities, the results afford a fascinating glimpse into the thoughts, opinions, and beliefs of those in a position to make change. Power Poll is distinctly nonpartisan.
Corporate Sponsor
We thank the following organizations for their support of Power Poll. Learn more about becoming a sponsor here.