Local influencers weigh in on the county's economic bounce back after the coronavirus crisis
The Palm Beach Post Power Poll asked about Palm Beach County's economy and how Gov. Ron DeSantis handled the coronavirus crisis.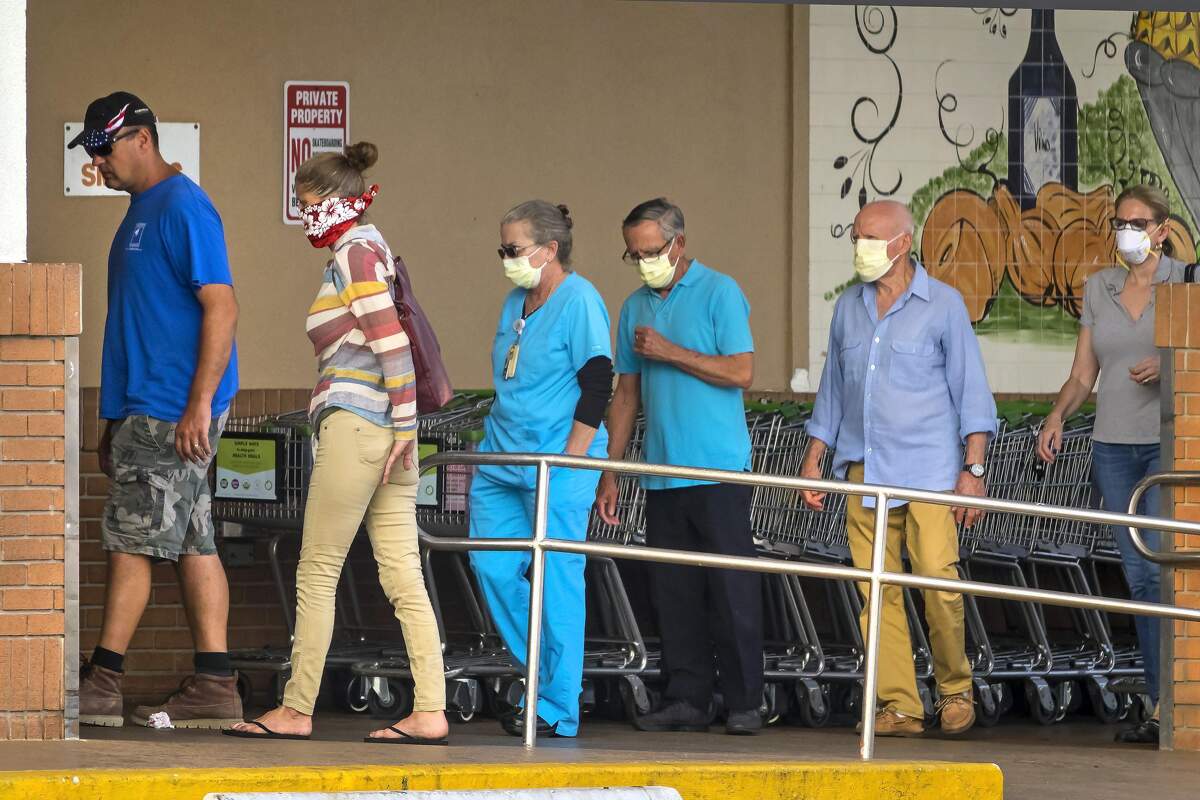 How long will it take the Palm Beach County economy to rebound after the threat of new coronavirus infections has subsided? What currently-restricted activity will be the first to be revisited when the all-clear is given? And how has Gov. Ron DeSantis and his administration handled the crisis?
In the second Palm Beach Post Power Poll, an email survey sent to 438 local influencers and decision-makers, the Palm Beach Post got insight into the thoughts of leaders in government, arts, education, business and more. A total of 153 responded.
>> THE POST'S FIRST POWER POLL: Influencers weigh in on coronavirus, primary, growth
The first Power Poll question asked was "How quickly do you think Palm Beach County's economy will bounce back once the threat of spreading the virus subsists?" More than half of the participants - 53.59 percent, or 82 of the 153 who answered, believe that it would take about a year for the economy to get back to normal, with 22.8 percent answering that it will languish for a few months but soon bounce back, with almost an equal number, 22.22 percent, thinking recovery will be a long, years-long process.
>> COVID-19 statistics made simple
"The people of Palm Beach are resilient," commented former state senator and current Palm Beach County commission candidate Maria Sachs. "We have been tested before with devastating hurricanes and storms. We have come back stronger and better equipped than before. This virus is testing our strength once again. We will re-build, re-invent and re-tool so that our industries and businesses will be stronger than before. We are Palm Beach Strong!"
The second Power Poll question focused on how participants might spend their time when able to gather publicly. We asked, "What activity will you immediately resume once restrictions are lifted?" While family gatherings (42.8 percent) and dining out (31.37 percent) were the top answers, another 24.18 percent said that it would take a while longer for them to feel comfortable taking part in any group activity.
"Even if the government declares 'victory' and orders us back to normal," responded former West Palm Beach mayor Richard Reikenis, "most of us who have family and friends who are cancer survivors, diabetics, who are predisposed to bronchial or other ailments that we all otherwise live with, will be reticent to 'go out and mingle' until a comprehensive testing program and a vaccine has been made available both on a scale that we are nowhere close to."
>> So many gone, so fast: Telling the stories of Palm Beach County's coronavirus dead
The final question focused on how these influencers felt that state officials had handled the coronavirus crisis. We asked, "How do you assess Gov. Ron DeSantis and his administration's handling of the crisis?" Nearly half of the participants - 49.02 percent, or 75 of those who responded, selected the answer "They have failed on several fronts - from not restricting public interaction to confusion over testing to issues with the unemployment system."
Palm Beach County Commissioner Melissa McKinlay wrote "we've had our Governor say he wanted to let local government decide only to preempt local government when they did decide, but then say he didn't mean a total preemption but then he did mean it. Are you as confused as I am?"
Meanwhile, 28.76 percent selected the answer "They've done a good job of limiting the spread of the virus, supporting our health care workers, addressing the economic fallout and informing the public" while 22.2 percent selected "They've had some success, but were too slow to announce sweeping orders to shelter-in."
"Overall, Governor DeSantis has done a good job managing the crisis. However, clearer, more comprehensive closings sooner would have been better," wrote Jupiter Inlet Mayor Daniel Comerford III.
About Power Poll: Power Poll asks questions of the most powerful, influential people in U.S. cities. It is not a scientific survey. But because the people responding to the surveys comprise the leadership structure of their cities, the results afford a fascinating glimpse into the thoughts, opinions, and beliefs of those in a position to make change. Power Poll is distinctly nonpartisan.