Keith James v Rodney Mayo: The results are in
Power Poll influencers cast imaginary votes on a West Palm Beach mayoral race that never was.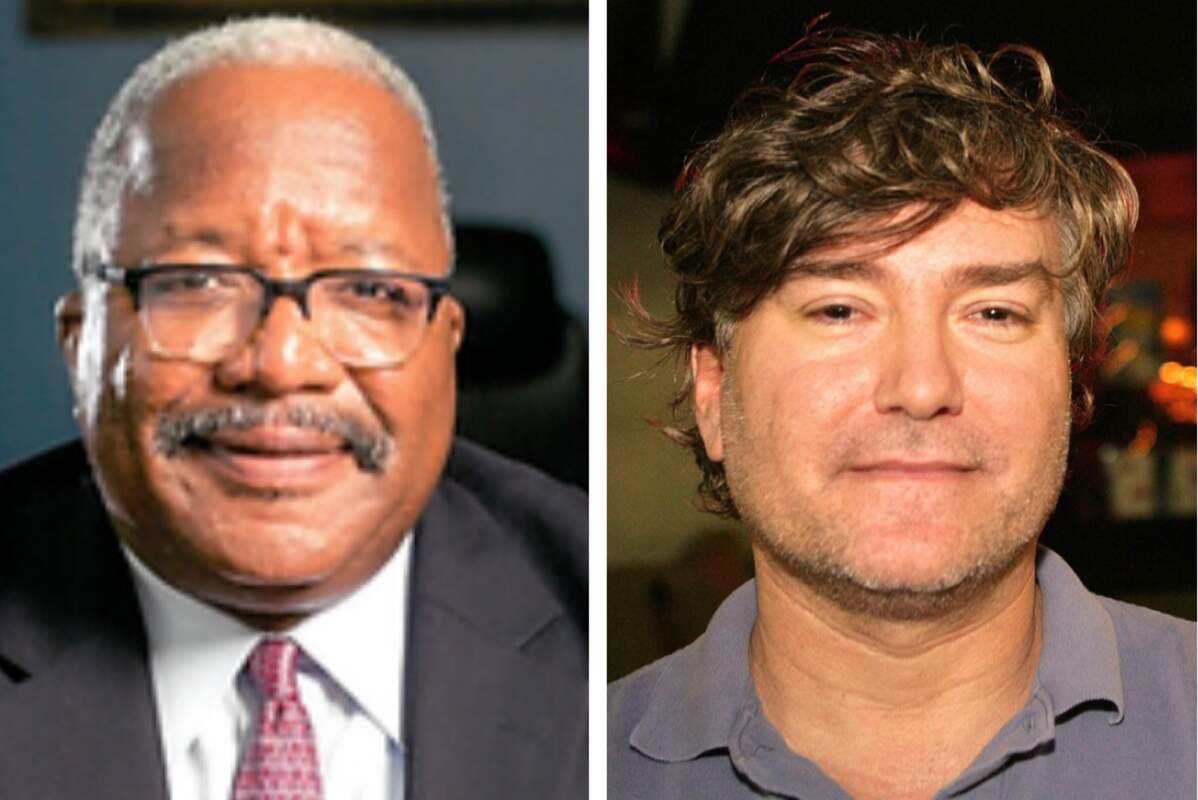 West Palm Beach Mayor Keith James defeated challenger Rodney Mayo in a fantasy election of votes cast by Power Poll Palm Beach influencers.
In reality, James automatically won another four-term in January when a judge granted the mayor's request to disqualify Mayo from the ballot for violating a residency requirement.
Although the ruling effectively canceled the March 14 municipal election in West Palm Beach, we decided to ask Power Poll Palm Beach influencers how they would have voted if they had a chance to cast a ballot.
James was the clear winner with 48 percent of the votes. Mayo received 33 percent of the votes. Another 19 percent of the influencers said they had no opinion.
"With or without opposition, Mayor James was a shoo in,'' said Sid Dinerstein, former Republican Party of Palm Beach County chairman. "As a Conservative Republican, I am comfortably saying that Mayor James has grabbed the middle, unlike his predecessors and fellow Dem mayors around the country.''
Although James failed to garner a full half of the votes cast, he received strong approval ratings from Power Poll influencers: 34 percent said he was doing a good job running Palm Beach County's largest city and 18 percent said he was doing excellent.
"He is a hands-on mayor who is serious and thoughtful in making decisions. He earned a second term,'' said influencer Ira Raab, a retired New York state supreme court justice.
Another 32 percent deemed James' performance "fair" and 15 percent panned it as "poor.''
"Keith has done a remarkable job,'' said Sal Faso, president of the North County Neighborhood Coalition. "The city is more vibrant and the development of 'Wall Street south' is a remarkable achievement.''
Mayo's disqualification from the ballot was questioned in a South Florida Sun Sentinel editorial that argued voters, not a judge, should have been allowed to decide between James or his challenger.
Mayo, who owns a house in Lantana, argued unsuccessfully in a trial that he lives in an apartment in a building he owns in downtown West Palm Beach. He also owns multiple restaurants in the city, where he said he spends the vast majority of his time.
After his disqualification, he launched a petition drive to recall James. His campaign would not tell Power Poll how many signatures have been collected so far.
The recall effort didn't have much support among Power Poll influencers who participated in this month's survey, with 63 percent saying James should not be recalled and just 15 percent saying he should. Twenty-three percent had no opinion about the recall effort.
Mayo is widely credited with spearheading the revival of the 500 block of Clematis Street, downtown West Palm Beach's main drag, by opening some of his eateries and clubs there. When the pandemic shuttered businesses, Mayo formed the Hospitality Helping Hands charity and handed out free food to unemployed restaurant and bar workers, a mission he expanded to the general public. '
'My vote and support has always been for leaders that have shown a track record of selflessly supporting the residents and organizations of the city prior to initiating their run for candidacy,'' said Rolando Barrero, president of the Palm Beach County Democratic Hispanic chapter.
"It behooves us all to vote for leaders who run to expand their established efforts and dedication for the betterment of our city, not based on the folly of others,'' he said.
Mayo also has clashed publicly with James about city policies affecting downtown businesses, and he has raised questions about the mayor's handling of city Community Redevelopment Agency contracts.
"I can't say that Rodney was an ideal candidate, but he raises real questions that deserve answers,'' said Jim Kovalsky, a computer consultant who said Mayo should have been allowed to stay on the ballot.
"Mayor James' (first) term has been a continuous parade of controversy and apparently very poor and/or questionable contract negotiations,'' Kovalsky said.
Since a judge ruled Mayo violated residency requirements in the city charter, we wondered how Mayo's failed mayoral bid has affected his otherwise positive reputation around town.
A majority of the poll respondents, 36 percent, had no opinion. Another 33 percent said the failed bid both tarnished and enhanced Mayo's reputation but also made them wonder if it was a stunt just to get under James' skin.
"'Owning a business' or even many businesses in a voting district are not the same as 'residing' in a voting district. Otherwise, the statutes setting forth qualifications for voting and running for office would use both terms for qualification,'' said Raab.
"Surely a person knows where that person regularly and permanently resides, lives, sleeps, raises a family, stores one's personal items, etc. To intentionally claim otherwise for the purpose of voting or running for office is false, fraudulent and a negative impact upon one's reputation.''
James is the city's fifth strong mayor since West Palm Beach adopted that form of government in 1991.
Nancy Graham, who served from 1991 to 1999, was ranked as the most effective strong mayor, with 38 percent of the votes from Power Poll influencers. Lois Frankel, who served from 2003 to 2011, had the next highest showing, with 27 percent.
Just 8 percent of Power Poll influencers considered James the best of the five strong mayors; Jeri Muoio, who preceded James, was also ranked best among 8 percent.
Power Poll Members: Do you have a friend or colleague who should be on Power Poll? Please invite them to join!
About Power Poll: Power Poll asks questions of the most powerful, influential people in U.S. cities. It is not a scientific survey. But because the people responding to the surveys comprise the leadership structure of their cities, the results afford a fascinating glimpse into the thoughts, opinions, and beliefs of those in a position to make change. Power Poll is distinctly nonpartisan.
Corporate Sponsor
We thank the following organizations for their support of Power Poll. Learn more about becoming a sponsor here.