Influencers weigh in on coronavirus, primary, growth
The Palm Beach Post Power Poll, the first-ever, also asked about the coronavirus and growth in Palm Beach County.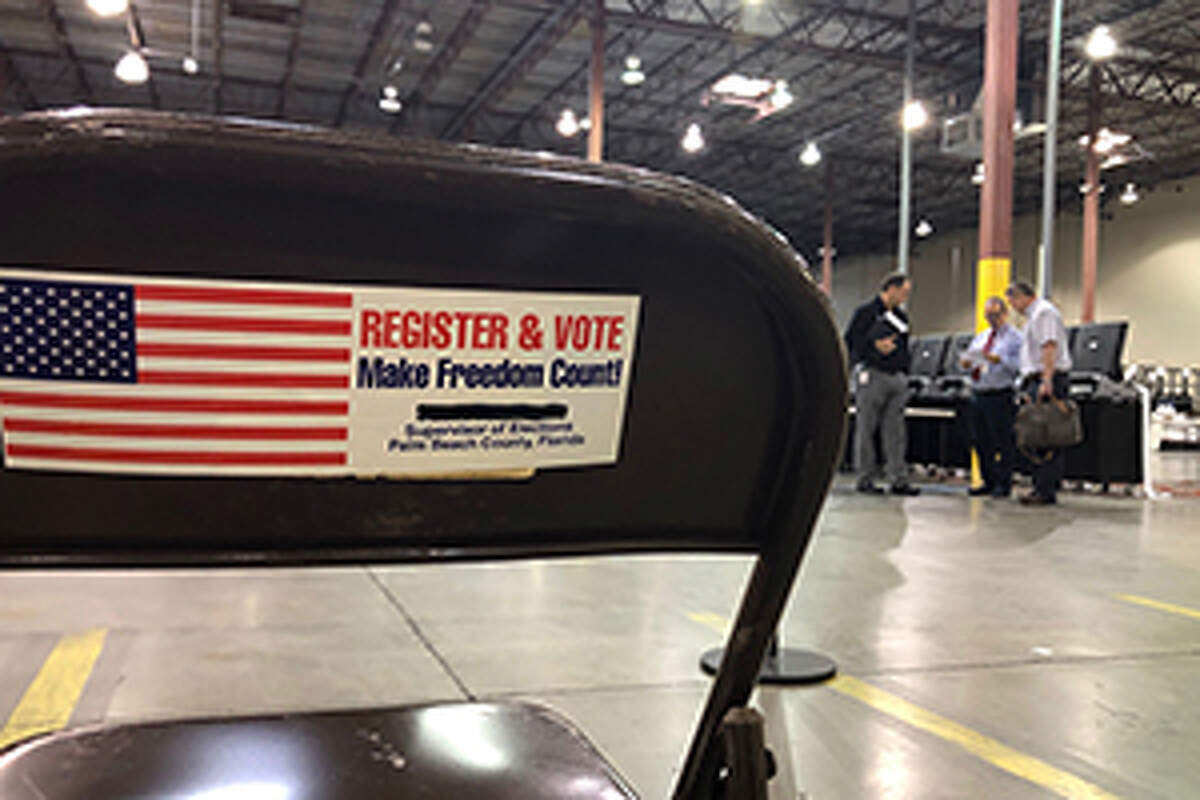 How concerned are Palm Beach County's civic, business and community leaders about the growing coronavirus issue in our area?
And whom do these leaders think will win Tuesday's Florida Democratic presidential primary?
While we're talking about Palm Beach County, we wondered what these leaders think the major issue is concerning growth in our county?
We asked these questions of our influencers, and now we have their answers. The results come from the inaugural Palm Beach Post Power Poll, a new Palm Beach Post email survey of 441 Palm Beach County leaders in government, business, education, nonprofits, religion, the arts and more. Each month, the Palm Beach Post Power Poll will survey these decision makers about local, state and national issues.
For our first poll, 127 influencers from Palm Beach County responded.
With early voting underway in Palm Beach County, the first question we asked Power Poll members was: "Who do you think will win Florida's Democratic presidential primary?"
The results were overwhelming for former vice president Joe Biden, with 119 votes (93.70% of those who voted). U.S. Sen. Bernie Sanders received one vote and seven people were undecided.
Our second Power Poll question focused on the coronavirus.
We asked "At what level is your concern about the coronavirus becoming an issue in South Florida?" While the question went out before the state health department announced late Thursday Palm Beach County's first positive cases, the majority of respondents said they were "somewhat worried," at 40.16%. The next highest percentage was "a little worried" at 29.13%, followed by "extremely worried" (28.35%) and finally "not worried at all" at 2.36%.
Our last question focused on growth in Palm Beach County. We asked "As Palm Beach County continues to grow, do you have a major concern?" The choices available were: 1) Traffic; 2) Lack of affordability; 3) Strain on municipal services (Police, fire, etc.); 4) Encroachment of agriculture, wetlands, beaches, etc.
The majority of respondents (37.80%) chose "lack of affordability," followed by "traffic" (34.65), "encroachment of agriculture, etc." (21.26) and finally "strain on municipal services (6.30%).
Power Poll Members: Do you have a friend or colleague who should be on Power Poll? Please invite them to join!
About Power Poll: Power Poll asks questions of the most powerful, influential people in U.S. cities. It is not a scientific survey. But because the people responding to the surveys comprise the leadership structure of their cities, the results afford a fascinating glimpse into the thoughts, opinions, and beliefs of those in a position to make change. Power Poll is distinctly nonpartisan.
Corporate Sponsor
We thank the following organizations for their support of Power Poll. Learn more about becoming a sponsor here.