Hurricane Ian prompts concerns about the future of Florida
Power Poll Palm Beach influencers are worried how Ian and other intense tropical storms may affect the Sunshine State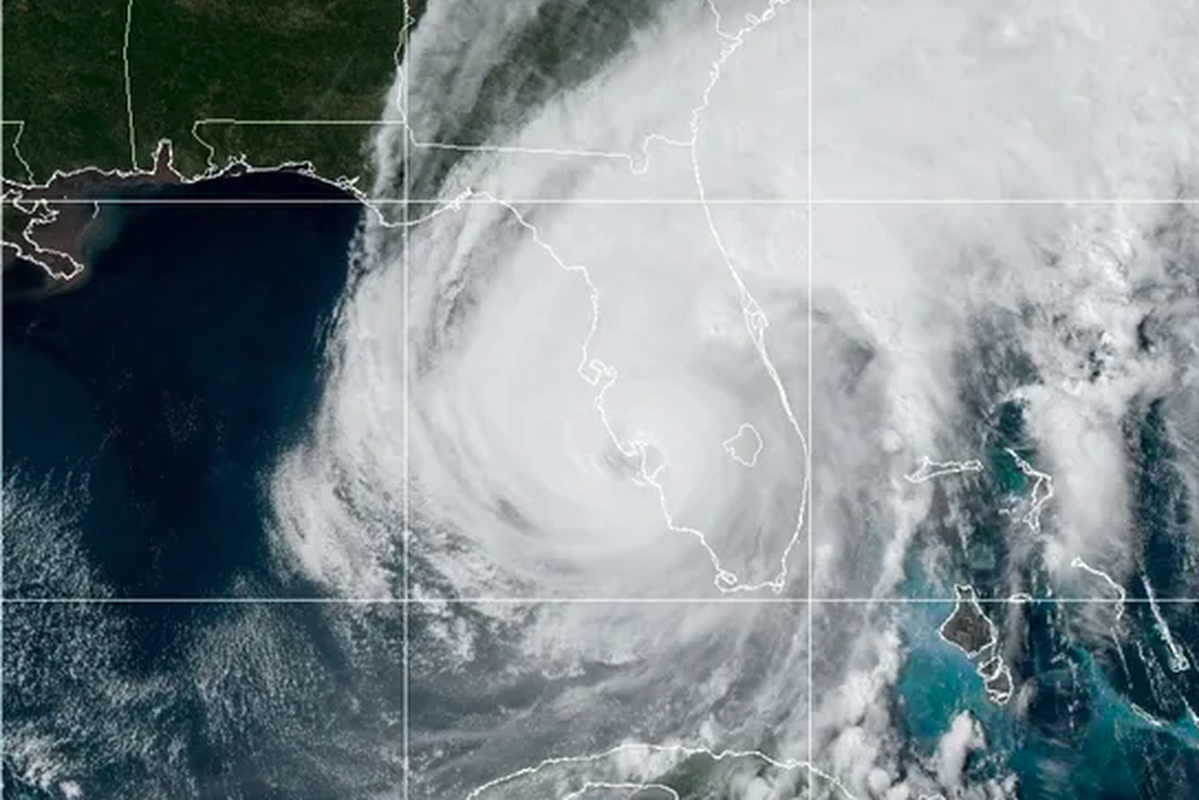 Palm Beach County dodged a bullet when Hurricane Ian slammed Florida's southwest coast on Sept. 28. But Power Poll Palm Beach influencers are worried how Ian and other intense tropical storms may affect the future of the Sunshine State.
Ian killed at least 114 people, making it Florida's deadliest hurricane since 1935. With projections of up to $84 billion in damages, it will go down as Florida's costliest hurricane.
In the latest Power Poll Palm Beach, 87 percent of the influencers said Hurricane Ian has not prompted them to consider moving from Florida. And 82 percent said they don't think Ian will slow the state's growth by deterring potential new Sunshine State residents.
But 81 percent expressed a level of concern that the propensity for intense hurricanes is getting worse. And of those respondents, 50 percent said it's related to climate change.
Seventeen percent of the influencers said they were not concerned and that intense storms naturally happen from time to time.
But a majority of influencers, 71 percent, said they were very concerned that Ian will cause a spike in insurance rates that will make owning a home in Florida unaffordable to everyone but the wealthy. Another 24 percent said they were somewhat concerned.
The poll had a response rate of nearly 31 percent.
"If we thought we had a housing affordability crisis before, just wait until those property insurance notices arrive either notifying the homeowner their policy doubled or was outright canceled,'' said Palm Beach County Commissioner Melissa McKinlay, a Power Poll influencer.
"The Legislature should actually be debating and offering solutions to these issues and not wasting time arguing about whether or not To Kill a Mockingbird should be in the school library,'' said McKinlay.
Influencers are divided over what Floridians should do to prepare for future storms.
While experts have urged local governments to encourage the construction of new buildings away from vulnerable coastal land, just 23 percent of the influencers said the time has come for governments to impose an outright ban on coastal development. Another 28 percent rejected the notion of a ban on coastal development.
"It's overly simplistic to say build inland instead of on the coast,'' said Joanne Davis, former representative for the environmental-advocacy group 1000 Friends of Florida.
"Now we're heading for the freshwater wetlands rather than the saltwater wetlands? Has anyone actually done the work to determine the carrying capacity of our area? No. It's past time to get real about climate change, water supply, and building design. Let's do the work so we are better prepared to understand what this slice of paradise can actually support,'' Davis said.
While a coastal development ban may seem like a logical strategy, the government should not interfere with the rights of private property owners, 45 percent said.
"Having lost a significant 7,000 plus square foot office building in 2004 to hurricanes Jeanne and Frances, I know that 18 years later we as a state need to be far better prepared for what likely is in store for The Sunshine State,'' said James Sugarman, a personal life coach.
Some influencers offered ideas.
"We can either curtail coastal development in both financially and environmentally responsible ways, or refuse to subsidize with tax dollars those who choose the riskiest of investments,'' said Guy Icangelo, a West Palm Beach litigation attorney.
"If Florida beach properties are truly private properties from the high-water mark,'' he said, "then the property owner can foot the bill for things like beach replenishment and the re-building of structures.''
Retired Justice Ira Raab said counties and local municipalities should upgrade building codes and adopt climate change approaches to local zoning by considering flood risks, groundwater levels and topography.
"Climate scientists, supported by studies and statistics, have urged for decades that climate change, increased temperatures, polar ice melting and rising sea levels are real and not hoaxes, as claimed by 'climate deniers' who are either ignorant, ostrich types or people who have political agendas,'' said Raab.
"It is inevitable that without universal agreement on climate change, and without reforms in legislation, building codes and zoning, and as Ians increase in intensity and number, there will be a decrease in migration to Florida and an increase in migration from Florida,'' he said.
Just 5 percent said Ian had prompted them to consider moving from Florida. Another 7 percent said although they are staying in Florida, they have heard from others who are considering leaving because of intense storms.
"Many of us cannot or may not be willing to move inland or out of state,'' said Rolando Chang Barrero, president of the Democratic Hispanic Caucus in Palm Beach County. "My roots are in Florida and I plan to remain here.''
Influencer Sid Dinerstein, former chairman of the Republican Party of Palm Beach County, called climate change "a hoax.'' He offered "good news" by saying the state legislature is working on property insurance issues.
Not everyone agreed.
"Insurance reform is stymied in Tallahassee due to the flood (pun intended) of insurance lobby money, and again, a political agenda. It will take bipartisanship to make the required bold insurance industry reforms,'' Raab said.
"Stop the political bickering and adopt bipartisan approaches to climate change,'' he said, "and people will gladly move to and remain in Florida.''
Power Poll Members: Do you have a friend or colleague who should be on Power Poll? Please invite them to join!
About Power Poll: Power Poll asks questions of the most powerful, influential people in U.S. cities. It is not a scientific survey. But because the people responding to the surveys comprise the leadership structure of their cities, the results afford a fascinating glimpse into the thoughts, opinions, and beliefs of those in a position to make change. Power Poll is distinctly nonpartisan.
Corporate Sponsor
We thank the following organizations for their support of Power Poll. Learn more about becoming a sponsor here.