Holiday cheer
Yes, there is a Santa Claus, Palm Beach Power Poll influencers say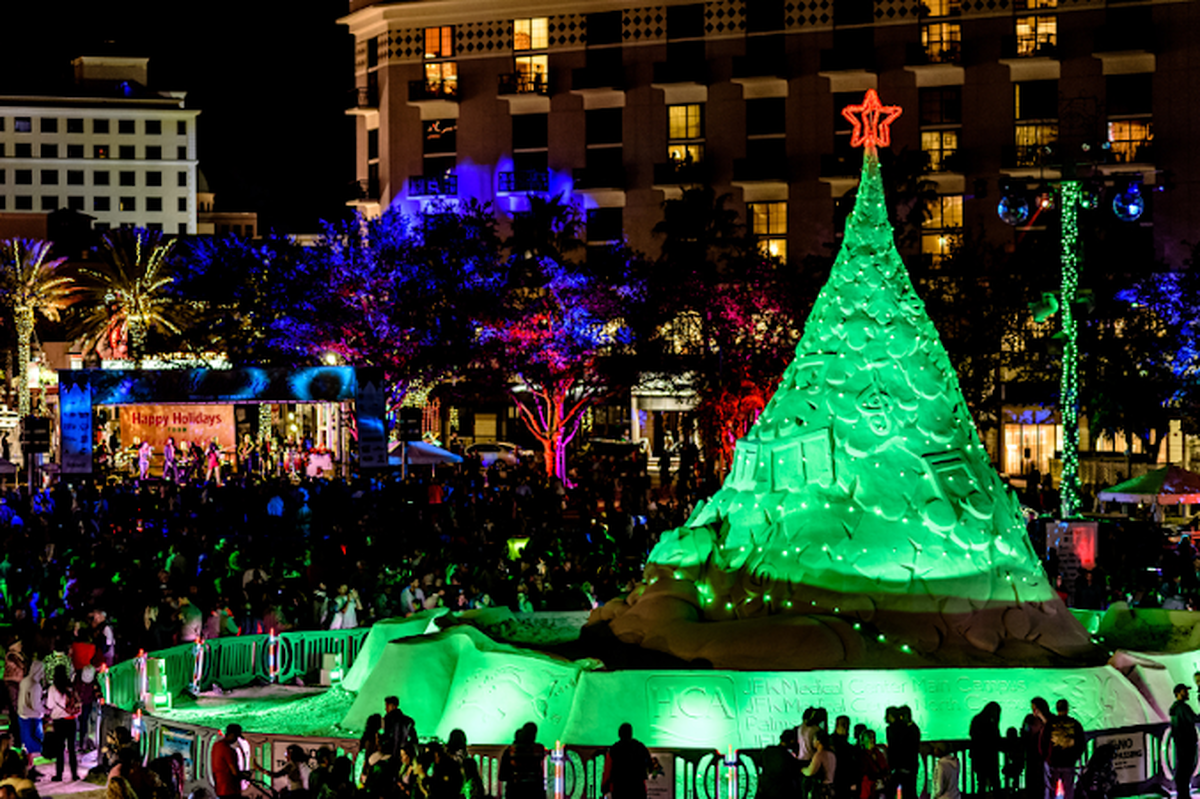 After being queried all year about Gov. Ron DeSantis, former president Donald Trump, Hurricane Ian and other political minefields, Palm Beach Power Poll influencers were only too happy to weigh in on our whimsical final survey of the year.
"I love this poll! Lighthearted and fun. We all need more joy and after this year's election cycle,'' said former congressman Mark Foley.
Since this is supposed to be the most wonderful time of the year, we put on our reindeer antlers, kept things not too real and asked a few questions about the holidays.
Perhaps the biggest revelation of our December survey to remember: A solid 50 percent of the participating Palm Beach Power Poll influencers believe in Santa Claus!
"Of course, Santa is real,'' said Eric Hopkins, senior vice president at Hundley Farms, although it's not known if he was winking when he wrote his comments.
"Santa Claus is real if you believe in the goodness of people and the magic of the holidays,'' said Palm Beach County commissioner Maria Sachs. "May he visit everyone who believes.''
A few grinches, just 3 percent, said Santa is not real, while 35 percent went with the safe, logical reply by saying belief in St. Nick depends on the age of the person you're asking.
"I always told my sons: If you stop believing in Santa Claus, he might stop believing in YOU!'' said Todd A. L'Herrou, CEO for the Center for Family Services of Palm Beach County.
Twelve percent agreed with our cynical option, agreeing that Santa Claus is about as authentic as those people in those television commercials who consider a $36,000 Lexus a realistic holiday gift.
"Finally, a poll that made me giggle!'' said Wellington Mayor Anne Gerwig.
The poll had a response rate of nearly 32 percent, firmly among our five most popular surveys of the year in terms of participation.
"What a way to end the Power Poll season, watching Santa Claus climbing down the Power Poll chimney,'' said Ira J. Raab, a community leader and retired state supreme court justice.
We also asked if you decorate the outside of your house with lights. Nearly 70 percent of you said yes, including 6 percent of you who say you pay a professional to do it. The other 62 percent said you string lights yourself, with a little help from a friend or a ladder.
"Having a teenager to serve as my exterior illumination engineer makes decorating so much easier,'' said Wellington vice mayor Michael Napoleone.
"And, yes,'' he added, "Santa is real. Santa is love and magic and hope and happiness, and we are all his elves.''
Another 13 percent said that while you enjoy seeing homes glowing in megawatt glory, you refrain from stringing lights across the house to cut down on the power bill. And 7 percent said Bah-humbug to the thought of decorating the house with lights!
"I'd love to put up lights but I'm too tired when I get home from work and I'm lucky I got the tree up this year!'' said former county commissioner Melissa McKinlay.
On the topic of best public holiday displays in Palm Beach County, the clear favorite was Sandi, downtown West Palm Beach's earthy Christmas tree of sand, according to 54 percent of influencers.
Delray Beach's 100-ft tree was the next top vote-getter, 10 percent – not including the 22 percent who said they had no opinion.
We even got a little personal, asking if you've been naughty or nice this year. Nearly 40 percent took the easy answer and claimed to have been both naughty and nice, while 16 percent replied, "None of your darn business!"
"Whether I've been naughty or nice depends on who you ask,'' said Napoleone.
A solid 24 percent said they assumed all Power Poll influencers are nice while 22 percent said you can't be a dedicated influencer without being a little naughty.
"I try to get in enough trouble each day to make a difference,'' said Sally Chester, a registered nurse.
We ended the poll with an eye on 2023 and asked if there is anyone who ever makes a New Year's resolution they actually keep — to which 54 percent said yes.
Twenty-one percent said no. And 19 percent accepted our unabashedly self-serving option by saying: If the resolution is to participate each month in Palm Beach Power Poll, then the answer is yes.
"What a great way to end the power poll survey year,'' said Delray beach Mayor Shelly Petrolia. "Looking forward to another year of interesting topics.''
Thank you to every Power Poll influencer for sharing your thoughts with us each month in 2022. And as we retreat to the internet and well out of your sight (at least until late January), we'll give the final shout to Wellington Vice Mayor Napoleone:
"Wishing a Merry Christmas, happy holidays and happy new year to all, and to all a good night.''
Power Poll Members: Do you have a friend or colleague who should be on Power Poll? Please invite them to join!
About Power Poll: Power Poll asks questions of the most powerful, influential people in U.S. cities. It is not a scientific survey. But because the people responding to the surveys comprise the leadership structure of their cities, the results afford a fascinating glimpse into the thoughts, opinions, and beliefs of those in a position to make change. Power Poll is distinctly nonpartisan.
Corporate Sponsor
We thank the following organizations for their support of Power Poll. Learn more about becoming a sponsor here.