High-rise inspections in Palm Beach County
A mandated reinspection program for aging condos and high-rises in Palm Beach County is an absolute necessity, a vast majority of county influencers surveyed by Palm Beach Poll agreed, and it might have the best chances of success in the hands of local gov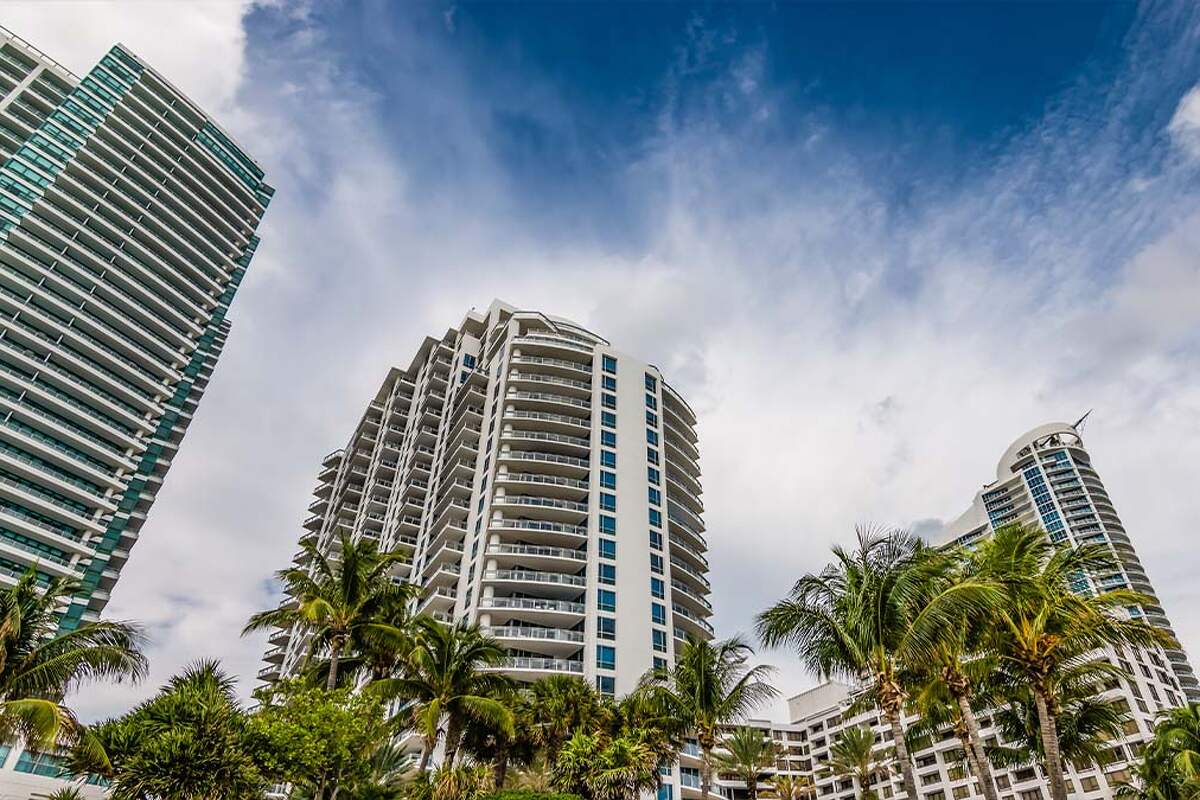 A mandated reinspection program for aging condos and high-rises in Palm Beach County is an absolute necessity, a vast majority of county influencers surveyed by Palm Beach Poll agreed, and it might have the best chances of success in the hands of local governments.
The June 24 collapse of Champlain Towers South in the Miami-Dade County town of Surfside sparked a national reckoning by local governments over the need for timely inspection programs for aging buildings.
Five months later, the city of Boca Raton remains the only municipality in Palm Beach County to enact a reinspection program. Highland Beach is considering a similar program for its town.
Reacting to the tragedy that killed 98 people, the Palm Beach County Commission enlisted the local municipal league to come up with countywide inspection rules.
But in October, commissioners decided to delay any mandates and wait to see what the Florida state legislature comes up with in its session next year. The thinking was that new state rules would supersede local measures.
"I don't want our residents to think that if we take it slow in implementing a grandiose scheme for having reinspections and recertifications that we're going to be doing anything to put their lives in jeopardy," county Commissioner Robert Weinroth, who was named county mayor in November, said in October.
"I don't want to see us put a system in place that is going to be so cumbersome that it's going to miss the mark," he said.
Weinroth's district includes the county's barrier islands from South Palm Beach to Boca Raton. Those communities have 300 condos that were built before 1990, according to research by The Coastal Star, a newspaper that covers those communities.
But nearly 75 percent of the 297 influencers who participated in the November Palm Beach Power Poll, felt the county commission should have done something.
Nearly half of the 78 respondents said they were not confident the state legislators would enact new rules during a busy session that will include hot-button issues like redistricting and abortion. Nearly 30 percent was "somewhat confident" the state would come through while roughly 25 percent was "confident.''
"There should be one statewide standard applicable to all counties, cities and towns,' said Rick Gonzalez, president and founder of the prominent firm REG Architects in West Palm Beach.
"The last thing we need is different standards,'' Gonzalez said. "The state needs to accomplish this next year. It should also require a building certification system as currently implemented in Miami-Dade County.''
But there's no guarantee state lawmakers will act next year. Instead of waiting for the state or county, individual local governments should enact their own rules, according to 71 percent of those surveyed.
"While hopefully the state will adopt a statewide code, this is an instance where local rule may be best in supplementing any statewide code. Boca Raton did the right thing by stepping up and adopting an inspection/recertification program,'' said attorney Peter S. Sachs, whose wife, Maria Sachs, is a county commissioner.
Sachs noted that each locality is different, so "what works in urban counties is not necessarily best for agrarian areas,'' he said.
"The primary focus of government must be to protect its citizens. Likewise, the members of condominium associations should elect directors whose primary concern is the safety of residents in the building, not keeping assessments to a minimum.''
Some influencers suggested the solution should also come from insurers, who could deny coverage if buildings don't pass regular inspections.
"The reason buildings don't fall down is simple: Insurance,'' said Sid Dinerstein, former chairman of the Republican Party of Palm Beach County.
"The governments have nothing to do with it,'' he said. "Any owners whose building incurs severe structural damage wind up bankrupted, as it should be. The government only adds expense, with a side order of graft.''
Joel Engelhardt, a longtime reporter and editor who has covered the high rise re-inspection debate, said it's important that cities can bolster their own codes as long as they don't undermine state rules.
"The building officials who drafted the addendum to the building code did it in a way that allowed for maximum flexibility. But the county's decision to reject it is likely to carry a lot of weight, especially among cities without oceanfront buildings,'' he said.
"This rule is far more critical to the residents of towns along the barrier islands and the Intracoastal, meaning they should have the freedom to pursue more rigorous standards. And insurers should be right there as well, insisting on routine inspections and well-maintained reserve accounts as a condition of protection.''
Before the Surfside tragedy, Delray Beach Mayor Shelly Petrolia, who works as a real estate agent, said she had noticed deteriorating concrete on beachside retaining walls and wondered if it expanded to structural walls.
"I wasn't as familiar with the importance of spalling's devastating effects then as I am now but was concerned enough at the time to question associated repair costs on behalf of a future potential buyer,'' she said.
"As mayor of a town with only a few high rise buildings, it's a safety issue,'' she said. "If not addressed by the county or state, it must be addressed at the local level of government.''
Despite the lack of new rules across the county, the national dialogue the tragedy spawned is at least shining a light on the topic of inspections.
"Like most other things, the market will evolve in such a way that inspections, of some sort, are required,'' said Jerald Feinstein, founder of Planet Startup, a charity that mentors unemployed young adults.
"In some cases, insurance companies are requiring inspections in order to get insurance. Perhaps a few more catastrophes and huge lawsuits might cause something to evolve more rapidly.''
Power Poll Members: Do you have a friend or colleague who should be on Power Poll? Please invite them to join!
About Power Poll: Power Poll asks questions of the most powerful, influential people in U.S. cities. It is not a scientific survey. But because the people responding to the surveys comprise the leadership structure of their cities, the results afford a fascinating glimpse into the thoughts, opinions, and beliefs of those in a position to make change. Power Poll is distinctly nonpartisan.