Add new taxes for housing, water projects, Palm Beach influencers say
Power Poll Palm Beach members would vote in support of two bond issues totaling $300 million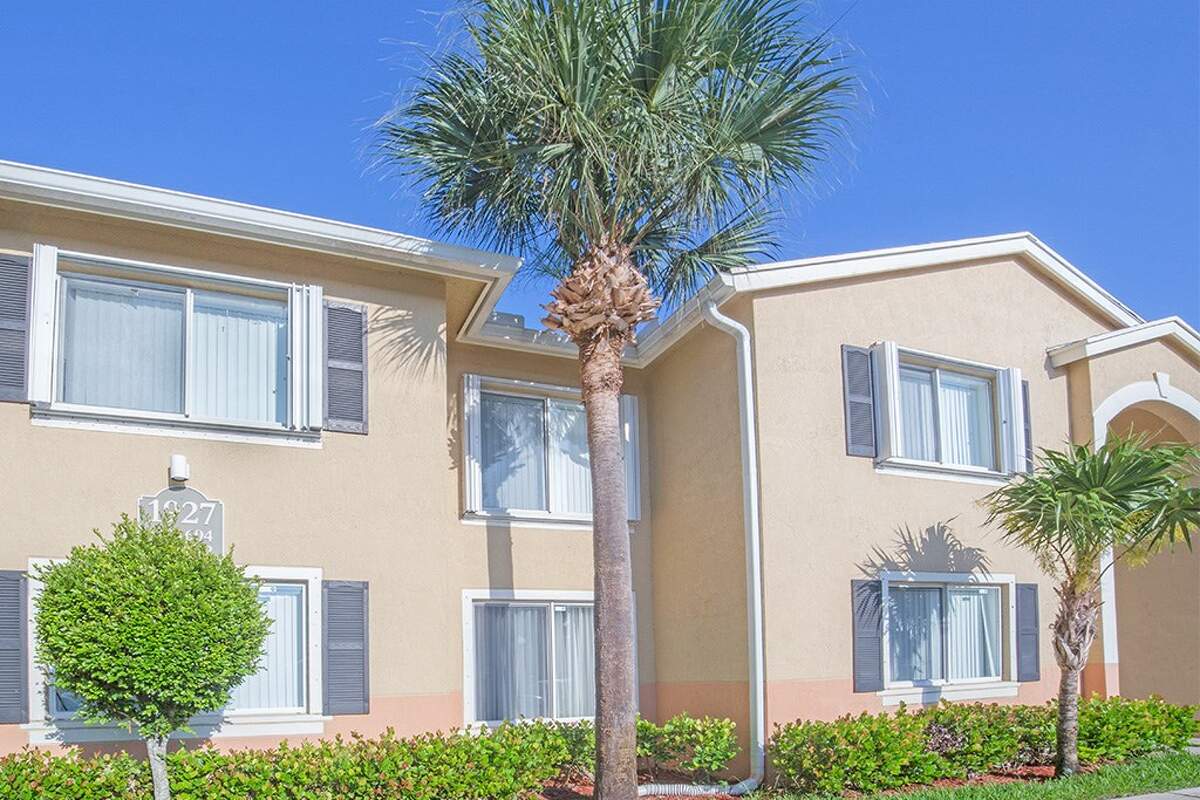 Earlier this month, Palm Beach County commissioners debated whether property owners would tax themselves to pay for millions of dollars in affordable housing and water resource projects.
The results from the latest Power Poll Palm Beach offer some indication of the public's appetite.
If the two bond issues get on the ballot, they would get votes from a majority of the 89 community leaders who participated in a survey April 26-28. Sixty-seven percent said they would vote in support of a $200 million bond issue to build 20,000 affordable homes over 10 years. Nearly 70 percent said they would vote in support of a $100 million bond issue to pay for water resource projects.
And if both bond issues were placed on the same ballot, both would get votes of support from 55 percent of the survey participants. The survey had a response rate of 22 percent.
"If we don't address the affordable housing crisis, who will be living here to teach our children, respond to emergencies, work in restaurants and businesses? This is not an issue affecting only those priced out of homes. It is an issue with a reach that threatens our very way of life,'' said Delray Beach Mayor Shelly Petrolia.
All of the comments contributed by participants in the April Power Poll centered on the affordable housing bond, a proposal that was met with a mixed reaction from county commissioners April 12.
At that meeting, commissioners rejected a proposal to put the water resource bond issue on the August primary ballot and reduced its amount to $100 million from $150 million. Several commissioners also said they wouldn't want to burden homeowners with more taxes when inflation is running rampant. They directed that both proposals return after further study.
"I'm having a hard time with this. I'm having a hard time going out to our voters to ask them to tax themselves when rents are skyrocketing, when homeowners insurance is skyrocketing,'' County Commissioner Maria Marino said April 12.
The deadline to submit ballot questions to the supervisor of elections is May 20 for the primary election and Aug. 5 for the general election.
As reported by the local news website OnGardens.org, commissioners also have talked about tapping sales taxes to raise an additional $270 million a year for transportation projects. That decision, which would require voter approval, is still two years off.
And the Palm Beach County School District will be asking voters in November to continue a property tax rate hike to raise $240 million a year. County commissioners must agree to place that question on the ballot.
But the affordable housing and water bond issues are being debated as debt service from other county bonds is coming off the books – and off the tax bills of county residents.
A $200 million bond would cost the owner of a $500,000 home about $24 a year, according to county staff.
That's "a small price to pay to make sure our essential workers have an affordable place to live in our county,'' said Power Poll influencer Suzanne P. Cabrera, president of the Housing Leadership Council of Palm Beach County, which championed the housing bond issue.
"We are at a tipping point and have to address this critical issue,'' Cabrera said.
Fifty-four percent said a housing bond issue should also include money earmarked specifically for units aimed at helping the homeless.
"For many, homelessness is just one paycheck away,'' said Sally Chester, a board member of the Homeless Coalition of Palm Beach County. "We must take concrete steps to solve it. The underpinnings of our society are supported by too many workers living in their cars.''
Patrick J. Franklin, president and CEO of the Urban League of Palm Beach County, echoed wide concerns about the lack of affordable housing presenting a major obstacle to attracting new businesses.
"We must do everything possible to allow our working class families and individuals the opportunity to live in Palm Beach County,'' he said.
Not everyone agrees.
Sid Dinerstein, former chairman of the Palm Beach County Republican Party, said businesses should build affordable housing for their employees, as universities do for students.
"Government sponsored affordable housing projects are just discounts for the lucky who then get a windfall when they sell their affordable house at a market price,'' Dinerstein said.
The affordable housing crisis also revolves around gasoline prices and transportation, issues commissioners should consider before deciding on whether to move forward with a bond issue, said Power Poll influencer Timothy F. Hullihan, president of TFH Architectural Services.
"Will the new affordable housing be built adjacent to existing transit corridors? Will the new units be co-located with employment options, shopping, entertainment, and services? Will Palm Beach County pursue an expansion of transportation options? Unless these related questions are part of the affordable housing conversation, the bond issue could be an ineffective method for addressing an urgent problem,'' he said.
But most influencers agreed that an affordable housing bond issue would be a good start.
"If we do not get a handle on our housing crisis,'' West Palm Beach tech entrepreneur Joseph R. Russo said, "we will force out our creative class. Losing the soul of our community will be a bigger calamity.''
Power Poll Members: Do you have a friend or colleague who should be on Power Poll? Please invite them to join!
About Power Poll: Power Poll asks questions of the most powerful, influential people in U.S. cities. It is not a scientific survey. But because the people responding to the surveys comprise the leadership structure of their cities, the results afford a fascinating glimpse into the thoughts, opinions, and beliefs of those in a position to make change. Power Poll is distinctly nonpartisan.
Corporate Sponsor
We thank the following organizations for their support of Power Poll. Learn more about becoming a sponsor here.