Power Poll members run our cities, our states, and our country.
Here's what they're thinking:
Learn more
What We Do
Power Poll is a civic engagement platform that gives cities and communities the information they need to drive change and create consensus.
Members
Power Poll assembles lists of the most-influential people in American cities from the private, public, and nonprofit sectors.
Surveys
We send our cities monthly surveys asking them their opinions on pressing local issues. Those results are then published.
Events and Discussion
Members interact on our platform and via our events. They discuss common problems and potential solutions in their cities, states, and nation.
How We Do It
Our list development team identifies the most-influential people in a city. Each city's veteran correspondent, as well as members in the city, then invite new members to join.
Members' contact information is stored securely in our platform.
Using the Power Poll platform, our correspondents conduct surveys for their cities each month.
From creating the questions, emailing the appropriate members, conducting the survey, storing the results securely, and publishing a results article, the entire process is managed seamlessly by our custom platform.
Members love to discuss the questions, topics, results, and possible solutions.
To facilitate a robust exchange of ideas, we offer various communication tools within our platform.
The Summit allows Power Poll members to create and attend interactive video meetings through our platform.
We offer Group Summits with a handful of presenters, and allow members to create their own Summit and invite other members.
In either case, the Summit is conduced completely within the Power Poll platform through a web browser.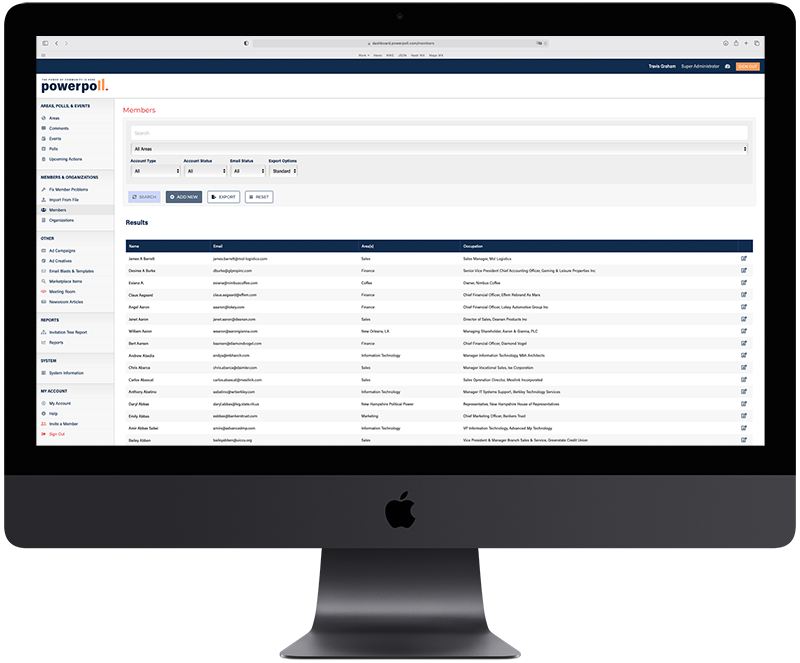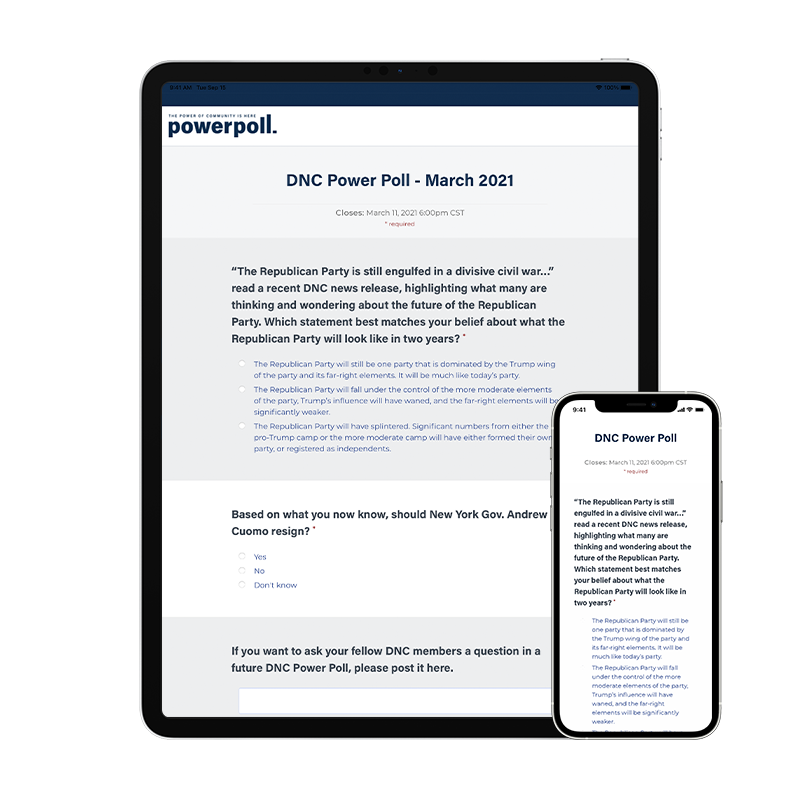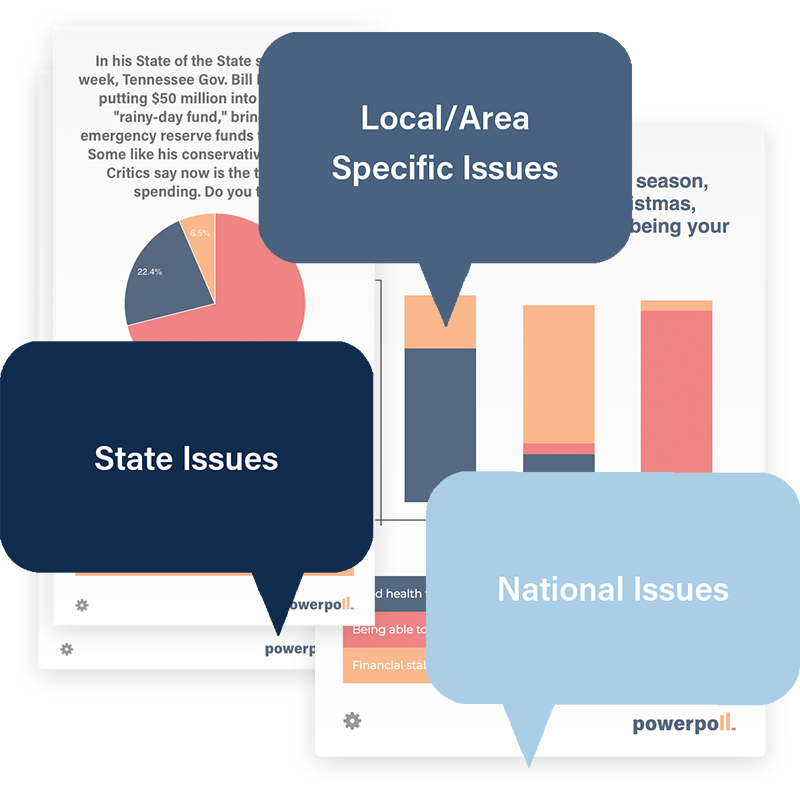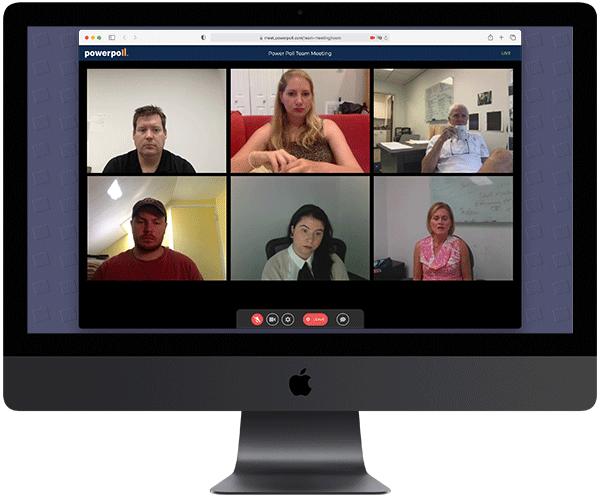 Where We Are
The Power of Community is Here
---
Chats, Events, & Discussion