Texas Democrats don't stand a chance
Plus, what are Spurs chances of making playoffs? And is San Pedro Creek's hefty cost worth it?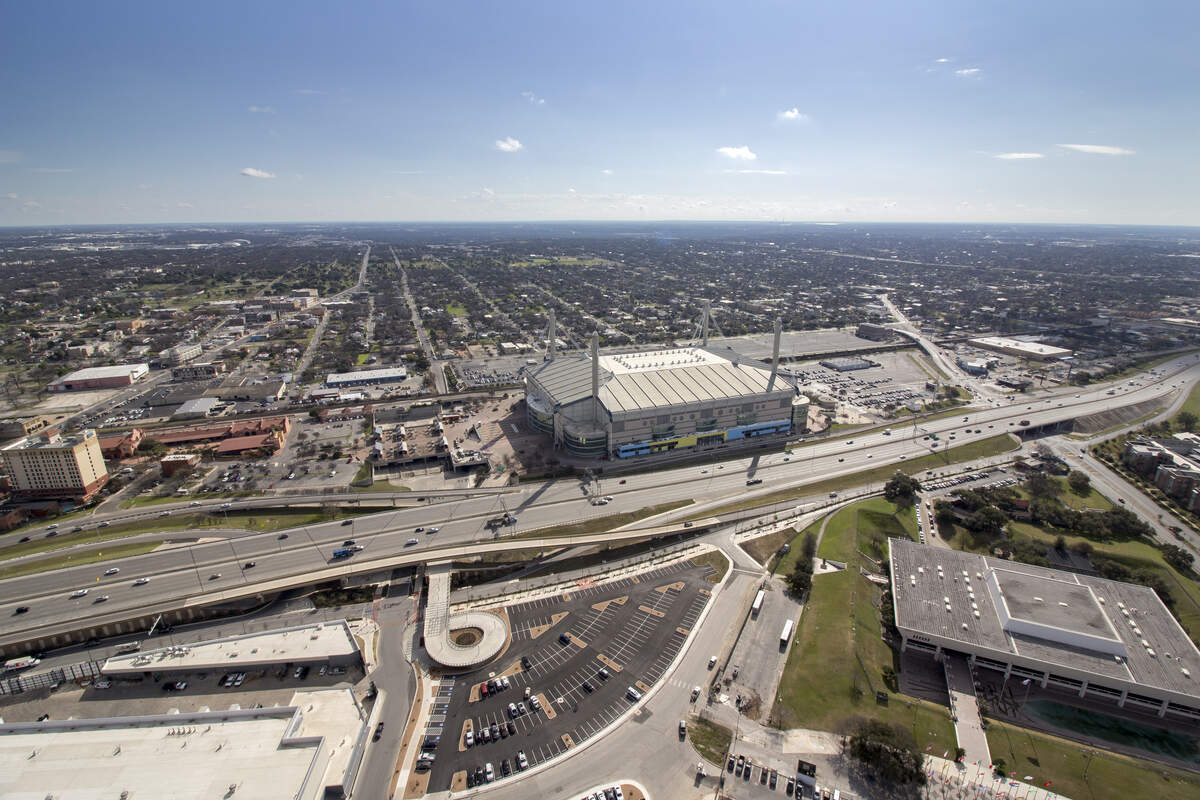 As Texans continue to go to the polls during early voting, and with the election on Tuesday, we wondered whether Democrats have a chance to win any of the higher statewide races.
The last year Texas Democrats won big in a statewide election was in 1994. Then, politics in Texas was a little more nuanced and less polarizing and Democrats won the lieutenant governor, comptroller, state treasurer, and land commissioner seats. The biggest seat went to Republican George W. Bush, who defeated Ann W. Richards after four years in office.
This year, as former Congressman Beto O'Rourke challenges Gov. Greg Abbott, we wanted to know:
What are the chances Texas Democrats will win big on Nov. 8 in the big statewide races?
In our poll, which was sent out to nearly 1,000 San Antonio leaders, 49 percent answered "probably not," while another 30 percent said "definitely not." Meanwhile, 21 percent answered "maybe."
Meanwhile, early voting is down in Texas following record-breaking turnout in the previous two election cycles. The conventional wisdom is that Democrats will need a large turnout in order to gain the numbers needed to overcome Republicans' traditional performance at the polls. It was O'Rourke who, in 2018, helped ignite a whooping 8.3 million voters as he fiercely challenged U.S. Sen. Ted Cruz, almost 53 percent more than four years prior. It was also the first mid-term since President Trump was elected president.
Other notable races this midterm election are Democrat Rochelle Garza's challenge of Republican Ken Paxton for attorney general, Democrat Mike Collier's second challenge of Dan Patrick for lieutenant governor, Democrat Susan Hays challenge of Republic Sid Miller for agriculture commissioner.
Spurs looking good
We wanted to lighten up this November's Power Poll with a San Antonio Spurs question. By our deadline last week to submit questions, the team had just released guard Josh Primo, and no one knew why. This week, all Spurs fans, and the entire sports world, now know he's been accused of exposing himself by the team's former sports psychologist Hillary Cauthen, who has also filed a lawsuit against Primo and the Spurs.
These allegations, and the timing of how the Spurs handled the situation, have left Spurs fans stunned. Many are disappointed in their team. Of course, more information will come out. Primo's lawyer just yesterday vehemently denied Cauthen's accusation that his client intentionally exposed himself to her. And the Spurs also released a short statement saying it disagreed with some of Cauthen's account.
Had we known about the severity of the allegations, we would have asked a different Spurs question.
As games continue to be played on the court, the Spurs (5-3) continue to win, despite having its youngest roster in recent memory. Pretty much every NBA team has described the Spurs as being in a rebuild year, as they and others try to align themselves to get the No. 1 pick in the next draft and the chance to choose France's Victor Wembanyama, only perhaps the most hyped prospect since LeBron James.
We wanted to know whether these "rebuild" Spurs will make the playoffs.
"No," said 49 percent of respondents, while another 30 percent said "yes," and 21 percent said they don't watch sports.
San Pedro Creek's cost
The latest segment of San Pedro Creek, one of Judge Nelson Wolff's legacy projects, opened three weeks ago downtown and it features a dazzling waterfall between Houston and Commerce streets, a mini amphitheater, a mural canal lit by strobe lights, smaller waterfalls, and plenty of habitats for wildlife. Compared to what it was just a few years ago, which can accurately be described as a ditch, San Antonians have been raving about their new linear urban park.
Some, however, could not get past its hefty price tab. The entire San Pedro Creek project, which stretches 2.2 miles from Fox Tech High School south past downtown's major streets and to the confluence of the West Side creeks, has been estimated to cost $300 million.
It's been a talking point as Republican Trish DeBerry and Democrat Peter Sakai vie for the very power seat of Bexar County Judge that Wolff is leaving after 20 years. DeBerry wants the county to continue spending these large sums of money on what some would call public amenities, while Sakai wants the money spent on the area's infrastructure needs.
To be fair, San Pedro Creek serves both purposes as a new public park and, at the same time, a flood control project.
We asked if the lefty price tab was worth it.
Nearly 74 percent said it was worth it as a free downtown amenity, while 16 percent said taxpayer dollars were better spent on other county needs. Nine percent said they had no opinion either way.
About Power Poll: Power Poll asks questions of the most powerful, influential people in U.S. cities. It is not a scientific survey. But because the people responding to the surveys comprise the leadership structure of their cities, the results afford a fascinating glimpse into the thoughts, opinions, and beliefs of those in a position to make change. Power Poll is distinctly nonpartisan.