O'Rourke tops Gov. Abbott in poll of San Antonio influencers
Poll shows the Democratic challenger for Texas Governor has firm lead.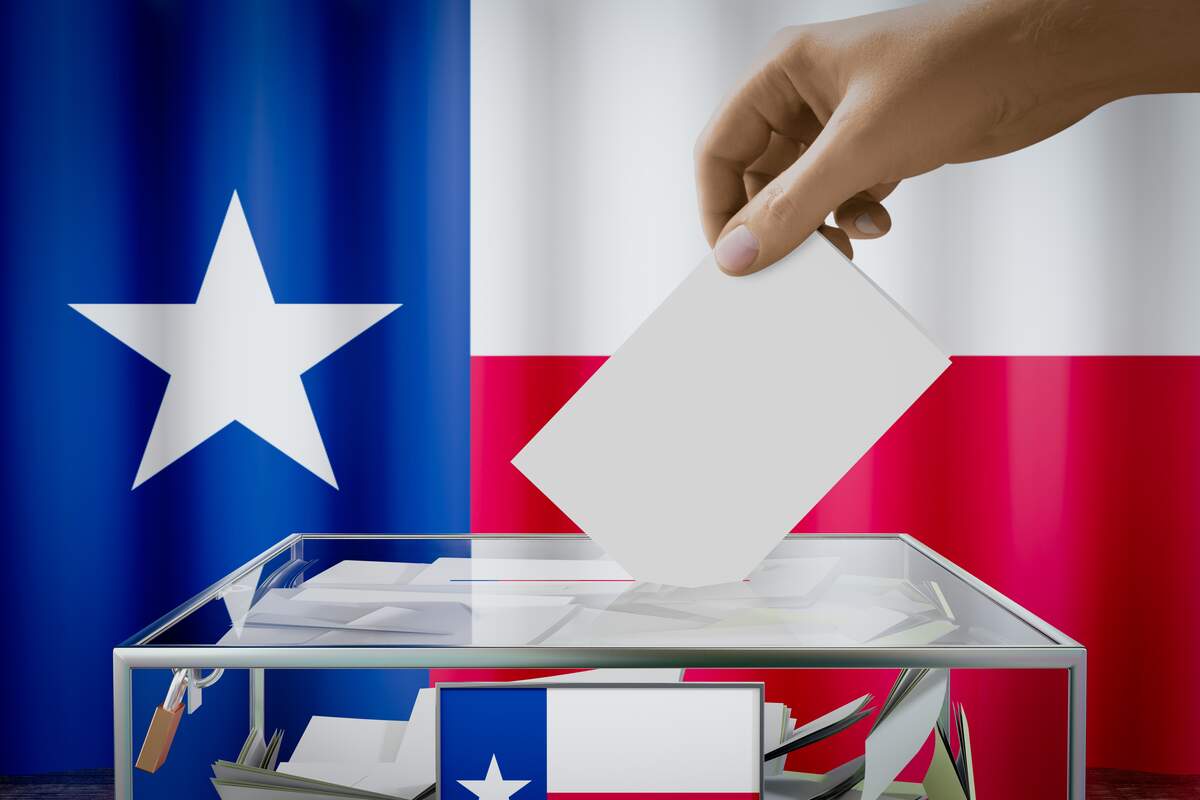 If the Nov. 8 election were held today in Texas, a good majority of San Antonio's most influential people would choose Beto O'Rourke over Gov. Greg Abbott in the race for governor, according to this month's Power Poll.
Of the respondents, 63 percent said they would vote for O'Rourke, the Democratic challenger, while 29 percent said they would back Abbott, who is seeking his third term. Another 4 percent said they would choose another candidate.
The survey was held just a few days after Abbott and O'Rourke sparred in their first debate on Sept. 30 at the University of Texas Rio Grande Valley in Edinburg. The two candidates challenged each other on a series of controversial topics, from immigration to abortion, from gun control to the Texas power grid.
So far, a second debate has not been scheduled.
On nearly every issue, the two candidates are in stark opposition.
On immigration, Abbott lauded the $4 billion Texas has funneled to help boost border security, including the deployment of National Guard troops, and says that Texas is doing the job federal agencies should be doing under President Biden.
But O'Rourke quickly retorted that for all the money Texas has spent on border security under Abbott, it's not having an impact on border crossings.
An issue perhaps as polarizing and timely as immigration has been gun control, especially in the weeks following the deadly shooting of 19 children and two teachers at Robb Elementary School in Uvalde in May. O'Rourke supports raising the age requirement from 18 to 21 for assault rifles and passing red flag laws. Abbott said raising the age requirement for assault rifle purchases would be unconstitutional when factoring in recent court precedent. He also opposes red flag laws, which give judges the power to seize firearms from people considered dangerous, because, he said, they deny "lawful Texas gun owners" their constitutional right to due process.
In 2015, Abbott became Texas' 48th governor, after serving as the state's attorney general from 2002 to 2015, and as a member of the Texas Supreme Court from 1996 to 2001.
O'Rourke served as a U.S. Congressman from 2013 to 2019, before challenging Sen. Ted Cruz in 2018, and subsequently entering the race for the Democratic presidential nomination in 2020.
Bravo should stay in office
District 1 Council member Mario Bravo should remain in office following his verbal tirade against fellow Council member Ana Sandoval three weeks ago over how to spend $75 million in CPS Energy surplus, respondents said in our recent poll. However, there was no majority in the responses received.
Of those who responded, 42 percent said Bravo should not resign, while 31 percent said he should. Another 27 percent said they had no opinion either way.
On Sept. 15, Bravo lambasted Sandoval, his former romantic partner, for not supporting his recommendations for using the bulk of CPS Energy surplus on weatherizing homes of low-income households and for planting trees throughout the city. The incident brought the District 7 Council member to tears and happened just before the council was to vote on the annual city budget.
In the aftermath of the controversy, Mayor Ron Nirenberg suspended Bravo from his council committee duties, while an investigation into the matter is conducted. So far, the city has not produced its findings. There have also been calls for Bravo's resignation.
Bravo has since apologized in a statement for his outburst.
Poll: City Council misstepped on CPS Energy allocation
About that CPS Energy surplus …
Yes, the City Council ultimately voted to allocate $42.5 million of the $75 million in CPS Energy excess toward rebates for the utility customers to an average of roughly $30 for most households.
The council also voted to earmark another $7.5 million for an assistance program for low-income families, and the remaining $25 million on other projects.
One alternative for surplus spending was to use the money to weatherize the homes of low-income San Antonians and to increase the city's tree canopy, which Bravo supported.
In our recent poll, most respondents said they disagreed with the City Council's decision, but it was close.
Of those who responded, 35 percent said they disagreed with the rebate, 33 percent said the council should have used the excess in another way, while 31 percent said they agreed with how the money was ultimately allocated.
About Power Poll: Power Poll asks questions of the most powerful, influential people in U.S. cities. It is not a scientific survey. But because the people responding to the surveys comprise the leadership structure of their cities, the results afford a fascinating glimpse into the thoughts, opinions, and beliefs of those in a position to make change. Power Poll is distinctly nonpartisan.