H-E-B Christmas tree location, Council members Perry and Bravo's chances of re-election, subsidizing a downtown baseball stadium
Where do you prefer the H-E-B Christmas tree? Travis Park or Alamo Plaza? Plus, what do you think the changes are that council members Perry and Bravo will be re-elected. And finally, now that the San Antonio Missions baseball team is locally owned, do you think the city or county should subsidize a new stadium.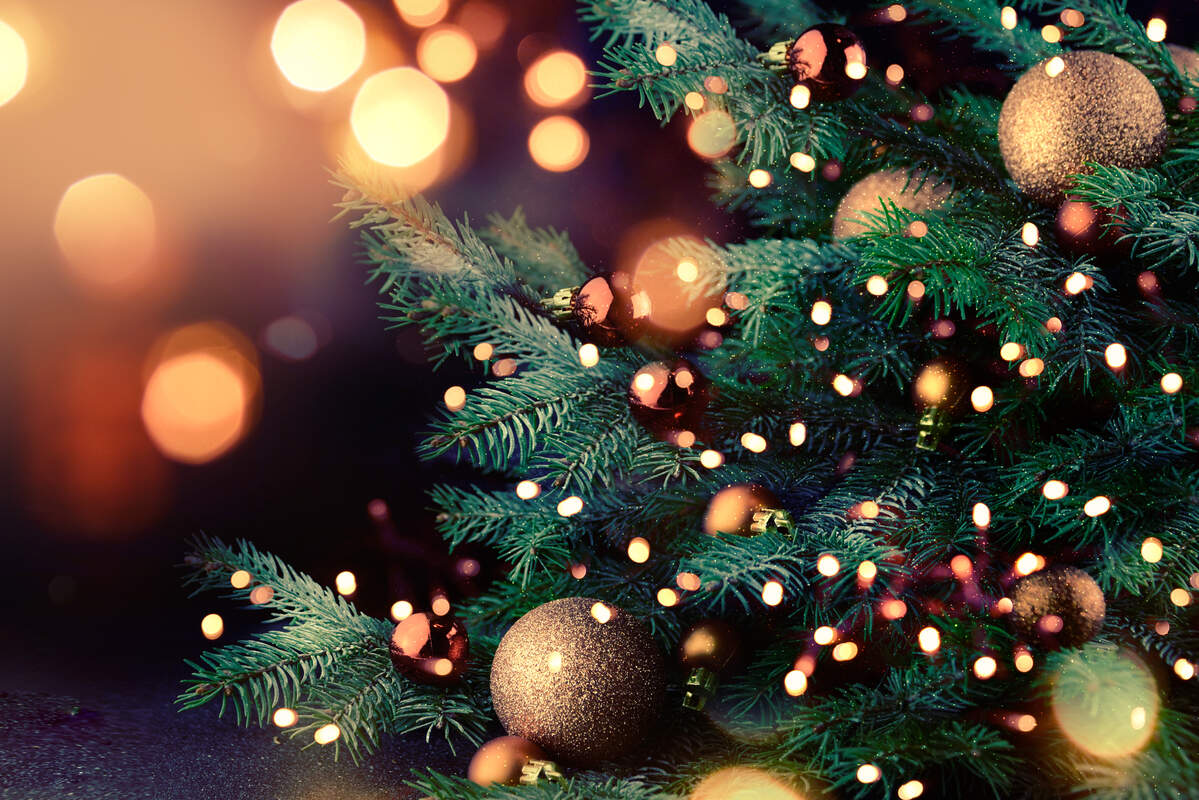 The H-E-B Christmas tree is starting to become a fixture at Travis Park after officials with the grocery store giant and the city of San Antonio announced in 2017 its relocation from Alamo Plaza.
As thousands gather around the illuminated and decorated Nordmann Fir to take pictures with loved ones, and skate at the adjacent ice rink, many San Antonians this time of the year always lament about how they wish it was back at Alamo Plaza.
In our monthly poll of San Antonio movers-and-shakers (813 people surveyed), 40 percent of respondents prefer the tree in front of the Alamo, while 5 percent like its current locations in Travis Park. Another 21 percent said either Alamo Plaza or Travis Park work just fine, while 28 percent said they didn't care either way.
Five years ago, when the tree was moved, city officials said it was necessary because of the construction scheduled for Alamo Plaza. During that time, a different plan was being conceived—one that would move the Alamo Cenotaph to another part of the plaza.
The plan drew fierce opposition from Texas heritage groups, and it was eventually scrapped. Since those controversial days, the Alamo itself, and the Alamo Citizens Advisory Committee are under new leadership, and less invasive plan is being crafted.
It's unclear whether the tree could return to Alamo Plaza in the future—during or after the public square is redeveloped.
To be fair, H-E-B has installed a smaller Christmas tree at the plaza every year since 2017 in response to public outcry.
City Council shakeup
Things have settled down at City Council, but, boy, were those some dramatic meetings just a few weeks ago.
In early November, District 10 Councilman Clayton Perry turned himself in after San Antonio police released a body-camera video that appeared to show the northside politician intoxicated in his backyard. A witness had followed Perry in his Jeep Wrangler after he left the scene of a crash in which he severely damaged another vehicle, a Hondo Civic, at the intersection of Jones Maltsberger and Redland roads, near his home.
The next day, he turned himself into police on the initial charge of fleeing the scene of a crash. Since then, Perry has temporarily stepped down from the council, as the body delivered a vote of "no confidence" on Nov. 14. The council also agreed to grant his request for a leave of absence, and did not push for his removal, instead urging that he seek help for alcoholism. Former City Councilman Mike Gallagher now fills the seat in the interim.
This week, police tacked on another charge against Perry: driving while intoxicated.
The question: Do you think Perry will be re-elected during the municipal election in May?
No, said 49 percent of respondents to our poll. Another 37 percent said it depends on the challengers, while 14 percent said they thought he will be re-elected.
Meanwhile, District 1 Councilman Mario Bravo received his own wave of criticism following his outburst on Sept. 15 against fellow council member Ana Sandoval of District 7. The two are former romantic partners.
The verbal attack came before the council voted on the annual budget, which included a high-profile debate on how CPS Energy surplus dollars would be spent. Bravo had advocated that the $50 million in savings be spent on weatherizing the homes of vulnerable families and on enlarging the city's tree canopy, while Sandoval sided with Mayor Ron Nirenberg and others on providing rebates to customers.
Bravo's tirade, in which he said decisions like Sandoval's on the vote was an example of why they had split up, left Sandoval in tears.
A month ago, the council voted 8-0 to censure Bravo, which is essentially a vote of no confidence. Bravo recused himself. Sandoval was absent.
So we ask: Do you think Bravo will be re-elected during the municipal election in May?
Nearly 50 percent of respondents said no, Bravo will not be re-elected, while the other half said it depends on the challengers.
The other 7 percent said they thought he will be re-elected.
Baseball stadium?
Now that the San Antonio Missions are locally owned, would you support the city or county helping to subsidize a downtown baseball stadium?
To this question, 56 percent said yes, while another 35 percent said no. Another 9 percent said they don't attend sporting events.
In mid November, after months of rumors, a local investment group announced they were buying the minor league baseball team from California-based Elmore Sports Group.
The group includes Spurs shareholder Bruce Hill, former Spurs David Robinson and Manu Ginobili, Weston Urban co-founders Graham Weston and Randy Smith, Spurs Chairman Peter J. Holt, and former Mayor Henry Cisneros.
The group has expressed interest in a new stadium, and members of the group have acquired—or attempted to acquire—downtown land this year. Other sites, such as the former Lone Star Brewery location next to the San Antonio River south of downtown, have also been floated as possible locations.
Before the purchase, city leaders, including Nirenberg, said a public subsidy could work if the team were locally owned.
About Power Poll: Power Poll asks questions of the most powerful, influential people in U.S. cities. It is not a scientific survey. But because the people responding to the surveys comprise the leadership structure of their cities, the results afford a fascinating glimpse into the thoughts, opinions, and beliefs of those in a position to make change. Power Poll is distinctly nonpartisan.