A fourth term for Nirenberg? And would legalized gambling be a good bet for Texas?
This month, we asked our members to weigh in on Nirenberg's reelection chances, the prospect of legalized gambling in Texas, and warm winter weather.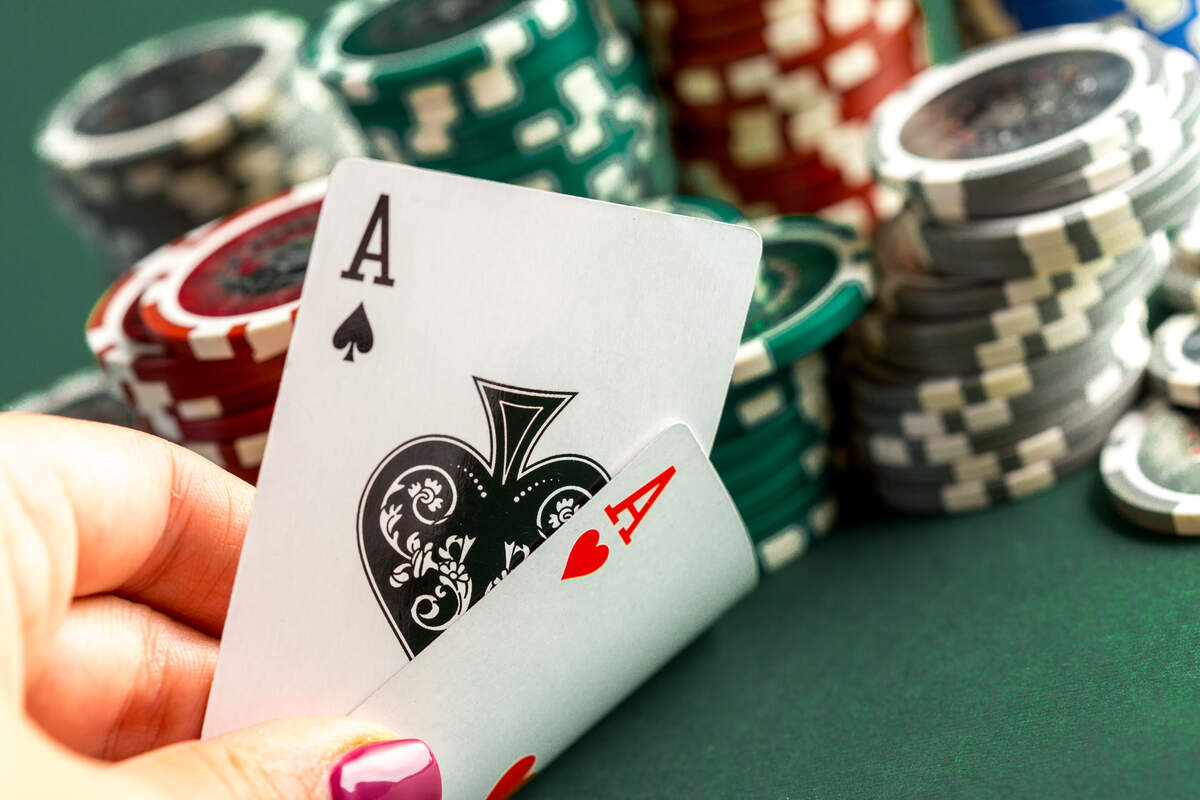 Mayor Ron Nirenberg cruised to re-election in 2021, defeating Greg Brockhouse with 61.9 percent of the vote to Brockhouse's 31.5 percent, but his prior two elections were much closer – in the 2019 runoff election, he beat Brockhouse by barely more than two percentage points.
As Nirenberg launches his campaign for a fourth term, we wondered whether our members thought he would prevail in the city election on May 6.
The answer was a resounding yes.
In our monthly poll of San Antonio leaders, 86 percent said they expected Nirenberg to be reelected, while only 4 percent thought he would be defeated. Ten percent of respondents said they weren't sure.
Nirenberg has been in office since June 2017, after he defeated Ivy Taylor in a runoff with 54.6 percent of the vote to her 45.4 percent, according to city of San Antonio's website. If reelected, he will stay in office until 2025. Term limits would make him ineligible to run again.
Earlier this week, Express-News columnist Gilbert Garcia commented that Nirenberg's chances appear "rosier than ever" but pointed to several City Council races where the outcome appears uncertain. Two of the incumbents, Clayton Perry and Mario Bravo – representing districts 10 and 1, respectively – have suffered scandals in recent months, after Perry allegedly crashed into another car while driving drunk and fled the scene and Bravo yelled at his fellow council member and former romantic partner Ana Sandoval near the dais at a council meeting.
Last month, our readers gave Perry and Bravo dim chances for their reelection, as you can read here.
Sandoval recently declared that she would relinquish her council seat to take a research job with University Health, leaving her seat open for the May election.
The filing period for the election began on January 18. Several candidates have filed for council seats, but as of yet, there have been no reports of candidates stepping up to compete against Nirenberg.
Gambling in Texas
If you've watched cable television, or even Youtube videos, in Texas lately you likely seen advertisements making the case for legalizing gambling in the state.
As of now, gambling is forbidden apart from the state-run lottery, some horse and greyhound racetracks and facilities on tribal lands. If you want to play some Texas hold'em, your best bet would be to do it in your living room or drive to a casino in Louisiana.
Lobbyists are gearing up to push for legalized gambling in the current session of the Texas legislature, which began on January 10 and runs until May 29. A political action committee created by the Las Vegas Sands has given hundreds of thousands of dollars in donations to state politicians from both major political parties.
A similar effort failed in the 2021 session, but gambling enthusiasts have reason to hope: Earlier this month, Dade Phelan, the speaker of the Texas House, told reporters he wanted to see "destination-quality casinos" allowed in Texas, arguing that they would create jobs and improve the surrounding communities.
Our readers gave Nirenberg good odds on his election prospects – but they were much more split on the issue of gambling.
Thirty-nine percent of respondents said they supported legalizing casinos and sports betting in Texas, while 31 percent said they did not support it. Six percent said they supported legalizing only casino gambling, and another 6 percent, only sports betting. Nineteen percent of respondents said they didn't care either way.
Is winter welcome in San Antonio?
We've had some wild temperature swings in South Texas lately. One day, the air conditioner is on – the next day, the heater.
When this poll was written last week, we had just been through several days with highs in the upper 70s and lower 80s. Since then, the weather has gotten a little more wintry (at least by our standards), with highs in the upper 50s and lower 60s and lows in the 30s.
Only a month ago, we were recovering from the freeze that swept through a few days before Christmas, killing lawn plants by the thousands and wreaking havoc on travel plans as temperatures plummeted as low as the teens.
We wanted to know: In a region where temperatures often spike above 100 degrees in the summer, do our readers enjoy digging the winter coat out of the closet in December, January and February? Or do they like it when they can go out in a t-shirt, as they would pretty much any other time of the year?
It turns out that our readers enjoy a little bit of winter weather.
Fifty-four percent of our respondents said they wished it felt more like winter, while 31 percent said they like the warm weather. Another 15 percent said they could go either way.
The weather in San Antonio this weekend is set to be… well, not very wintry, and not very summery. The high on Saturday is 67 degrees, with chances of drizzle through the day and thunderstorms at night, according to the National Weather Service. On Sunday, the high is 73 degrees with a chance of thunderstorms.
About Power Poll: Power Poll asks questions of the most powerful, influential people in U.S. cities. It is not a scientific survey. But because the people responding to the surveys comprise the leadership structure of their cities, the results afford a fascinating glimpse into the thoughts, opinions, and beliefs of those in a position to make change. Power Poll is distinctly nonpartisan.