November 11, 2022 12:00pm
The Season for Thanks
Thank God for our work bosses and fall weather, say Power Poll members, but thumbs down to changing clocks and the Bengals' Super Bowl chances.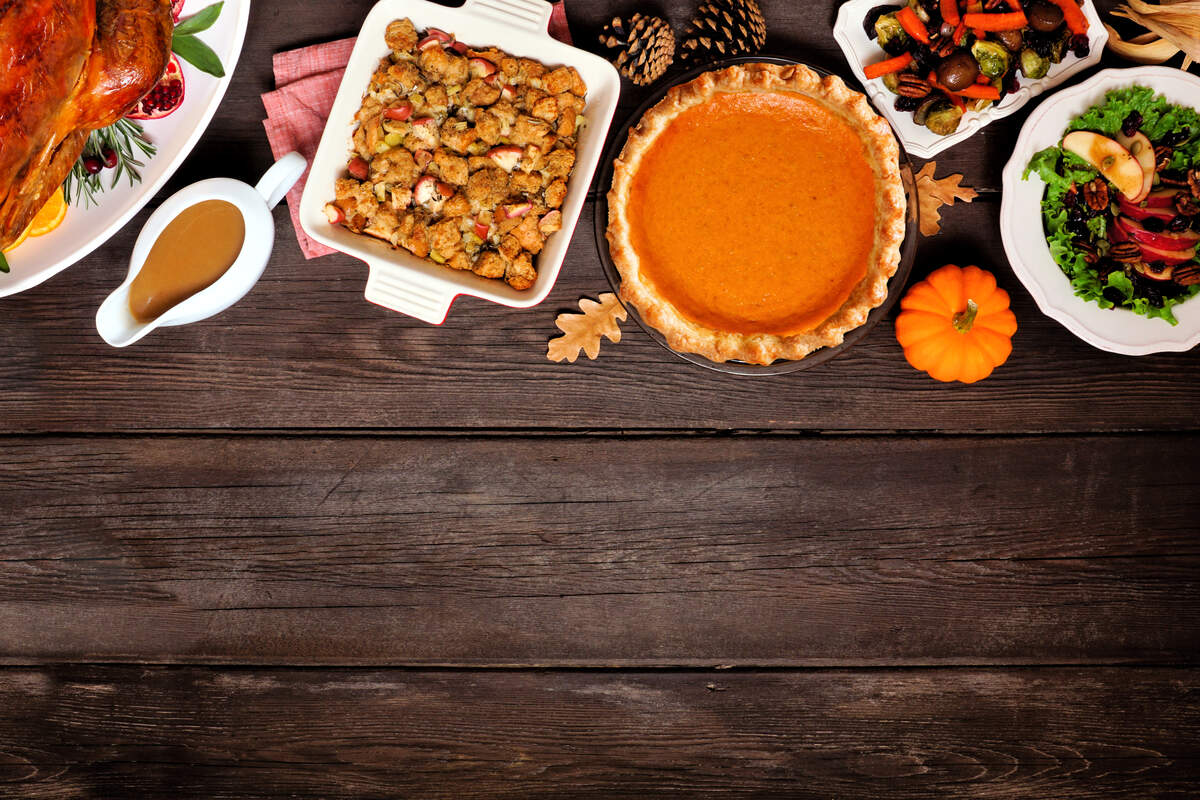 It'll soon be Thanksgiving, so let's start identifying who and what we're thankful for. I'm very thankful the mid-term election is over and all of the negative campaign ads are finished. It can seem at times that every candidate for every office is a horrible person with evil intentions, and I'm convinced those ads are done in large part to turn off voters to all options and thus drive down turnout. The fewer people who vote, the fewer you have to convince to vote for your candidate.
Turning from politics, though, we ask our Power Poll members to weigh in on other topics of the day, from the end of Daylight Saving Time to what's so great about fall to the fate of our Cincinnati Bengals at the season's halfway point. But first, we ask them to rank who they're most thankful for in their lives (with just a tiny bit of politics thrown into the choices). Let's get to the results.
Power Poll members are presented with a long list of potential people they could be thankful for, outside of their own families. Here are their choices: my boss at work, my next-door neighbor, the principal/superintendent at my child's school or school district, the religious leader at my place of worship, police chief in my home town/suburb jurisdiction, fire chief in my home town/suburb jurisdiction, top elected official (mayor, trustee, commissioner) in my home town/suburb jurisdiction, President Joe Biden, Ex-President Donald Trump, Joe Burrow, Joey Votto, Luke Fickell, Lucho Acosta, the manager at my favorite local chili parlor, the manager at my favorite local bar, the manager at my favorite local library, the manager at my favorite local gun store, artistic director at my favorite theater/dance/music/museum organization, my primary care doctor, my hair stylist, and last (but certainly not least) the person who sends me the monthly Cincinnati Power Poll.
The top three vote-getters turn out to be my boss at work, Joe Burrow, and my next-door neighbor. A little support at work, a little support at home, and some winning on the football field — I like it. I'm impressed that so many Power Poll members enjoy their job, like where they live, and love their team's quarterback. Almost sounds too good to be true, especially when you factor in the next two highest-ranking people: the religious leader at my place of worship and my primary care doctor. FYI, more Power Poll members are thankful for President Biden than for ex-President Trump; they're more thankful for their hair stylist than either political figure.
I'm proud to say that "the person who sends me the monthly Cincinnati Power Poll" didn't finish last. Thank you, my loyal readers and responders.
We moved our clocks back an hour last weekend in the biannual ritual of making sure school kids aren't waiting for the morning bus in the dark (or that farmers can work longer days, depending on which creation myth you believe). There's a strong movement now to do away with clock changing and stick to Daylight Saving Time year-round. Power Poll members are ready to go along, with a total of 68% agreeing to a single year-long time schedule. Only 14% were happy to keep the current situation.
Those who claim that fall is the best season to live in Cincinnati have been looking smart lately, as this has surely been a glorious fall so far. We ask Power Poll members what they like best about fall in these parts, with these options: It's the best weather season; I love watching the leaves change color; I love Oktoberfest, Halloween and Thanksgiving; the kids are back in school (and out of my hair); all of my favorite sports overlap, especially football; and pumpkin-flavored everything. The top choices, as you see above, are the two things we have no control over: great weather and great leaf color. Thank you, Mother Nature!
Finally, as the Bengals take this weekend off for their bye week and try to regroup for a second-half-of-the-season push, we ask a straightforard question: Are our football heroes heading back to the Super Bowl (February 12 in Phoenix, Arizona) or not? Despite the above-mentioned thankfulness for Joe Burrow, a majority of Power Poll members believe the Bengals will not be repeating as AFC champions. Just remember, the Bengals were 5-4 last season too before charging into the playoffs.
Happy Thansgiving everyone!
About Power Poll: Power Poll asks questions of the most powerful, influential people in U.S. cities. It is not a scientific survey. But because the people responding to the surveys comprise the leadership structure of their cities, the results afford a fascinating glimpse into the thoughts, opinions, and beliefs of those in a position to make change. Power Poll is distinctly nonpartisan.