School's Back, and Do Something About Guns
Suggestions for how to improve our teacher shortage and how to deal with our normalized gun culture.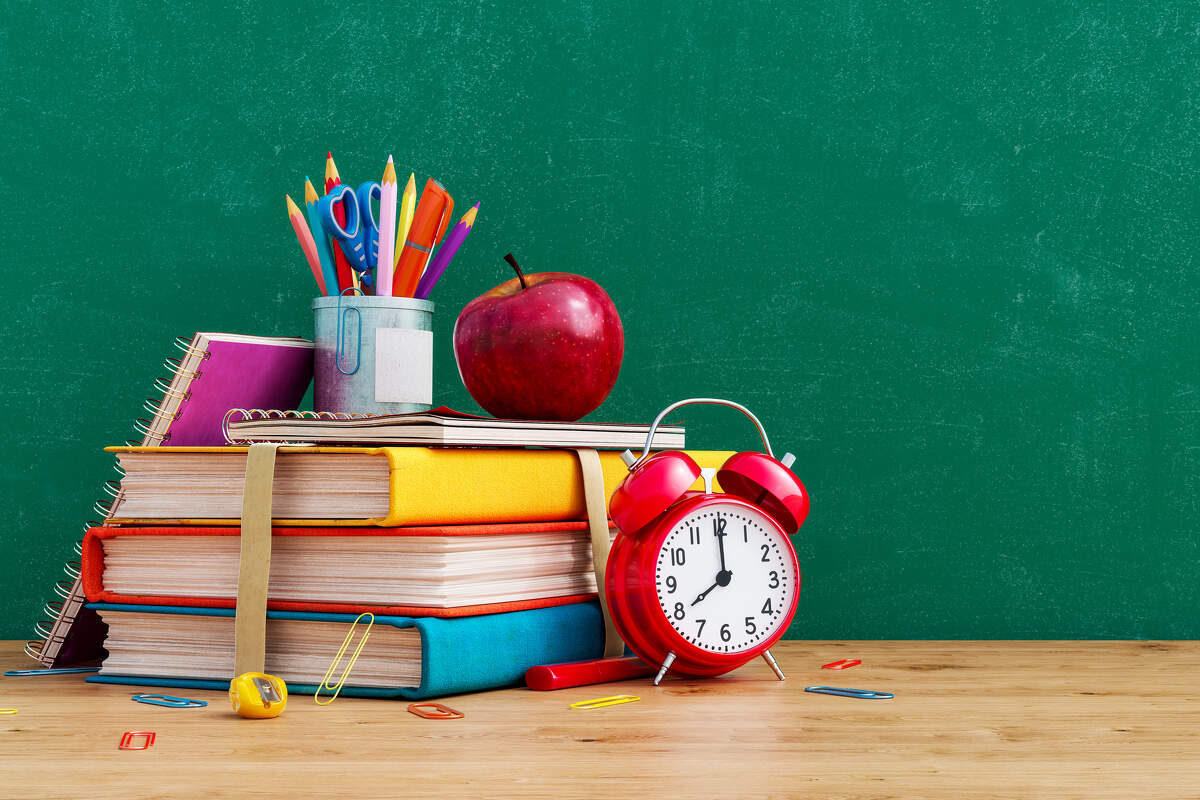 Results of the August edition of Cincinnati's Power Poll are out, featuring a discussion of two important end-of-summer topics: schools and guns. Guns in schools will have to wait for a future poll.
News stories are everywhere about a shortage of teachers as the school year gets ready to begin. Even though Ohio and Kentucky didn't make the list of the top 10 states with massive teacher shortages, things are still tough in this region. We provided a wide range of poll options for addressing the shortages, and not suprisingly the easiest (and yet most difficult to implement) change has the most votes: pay teachers more. Poll members are generally happy with how their kids' schools handled the past two academic years during the pandemic. And they're not ready to give up hope (yet) on solving the scourge of gun violence, which disrupted Over-the-Rhine last weekend.
Let's jump into the three questions posed in this month's Power Poll Cincinnati and check out the results.
The Washington Post recently published a deep dive into the nation's teacher shortage and came up with these reasons for the current crisis: "Experts point to a confluence of factors including pandemic-induced teacher exhaustion, low pay and some educators' sense that politicians and parents — and sometimes their own school board members — have little respect for their profession amid an escalating educational culture war that has seen many districts and states pass policies and laws restricting what teachers can say about U.S. history, race, racism, gender and sexual orientation, as well as LGBTQ issues." There must be something, or things, we can do as a city or region to make teachers keep wanting to teach our kids, other than ending the pandemic. So we provided Power Poll members with seven options and asked them to choose one or choose "none of the above" or "nothing can be done." The reality is that any meaningful solution for teacher burnout will require a combination of all seven solutions (and others) working together.
No surprise that 47% of members vote for "significantly" higher wages, almost double the second most popular response. It's the American way to throw money at a problem and hope it goes away, of course, but while paying teachers more seems like an easy move to make, our lawmakers and public officials can never bring themselves to do it. I don't know why we'd expect them to change now. But there's always hope, especially if school districts start shutting down buildings and, God forbid, high school football programs.
While we're on the topic of a new school year, we were wondering how Power Poll members felt about their own kids' schools these days after scraping through the pandemic. First off, 38% got to sit this question out because they didn't have kids in school in the past two years. Another 38% are happy with how their schools did, rating them as handling things either "amazingly well" or "pretty well." A total of 5% of poll members say their kids' school years were either "not happy" or "a disaster" — a small percentage, yes, but still representing a number of children struggling to learn and socialize during important early years. The pandemic has been measured in 1 million American lives lost, but we're yet to really understand the toll it's taken on those of us who lived through it.
After the terrible news of nine people shot in Over-the-Rhine last weekend, Mayor Aftab Pureval said we can't let gun violence became a normal part of our culture. So we asked Power Poll members sort of a two-part question: first, whether they thought guns are already a normal part of our culture, and then did they think there's anything to be done to change things. In general, 73% of members say guns have become normalized in American culture, while 24% say they aren't. The two most popular answers are the "yes but" and "no but" options: a full 61% say we can't give up trying to reduce gun violence, while 21% say they're close to giving up. And since these responses were recorded, of course, news broke that a gunman stormed the FBI office in Kenwood intending to cause violence.
What do you think about these topics? Leave your comments here for others to see and consider.
About Power Poll: Power Poll asks questions of the most powerful, influential people in U.S. cities. It is not a scientific survey. But because the people responding to the surveys comprise the leadership structure of their cities, the results afford a fascinating glimpse into the thoughts, opinions, and beliefs of those in a position to make change. Power Poll is distinctly nonpartisan.