September 16, 2022 9:00am
Bullish on the Bengals and Sheryl Long, Meh on King Charles III
A September crystal ball check-in for Cincinnati.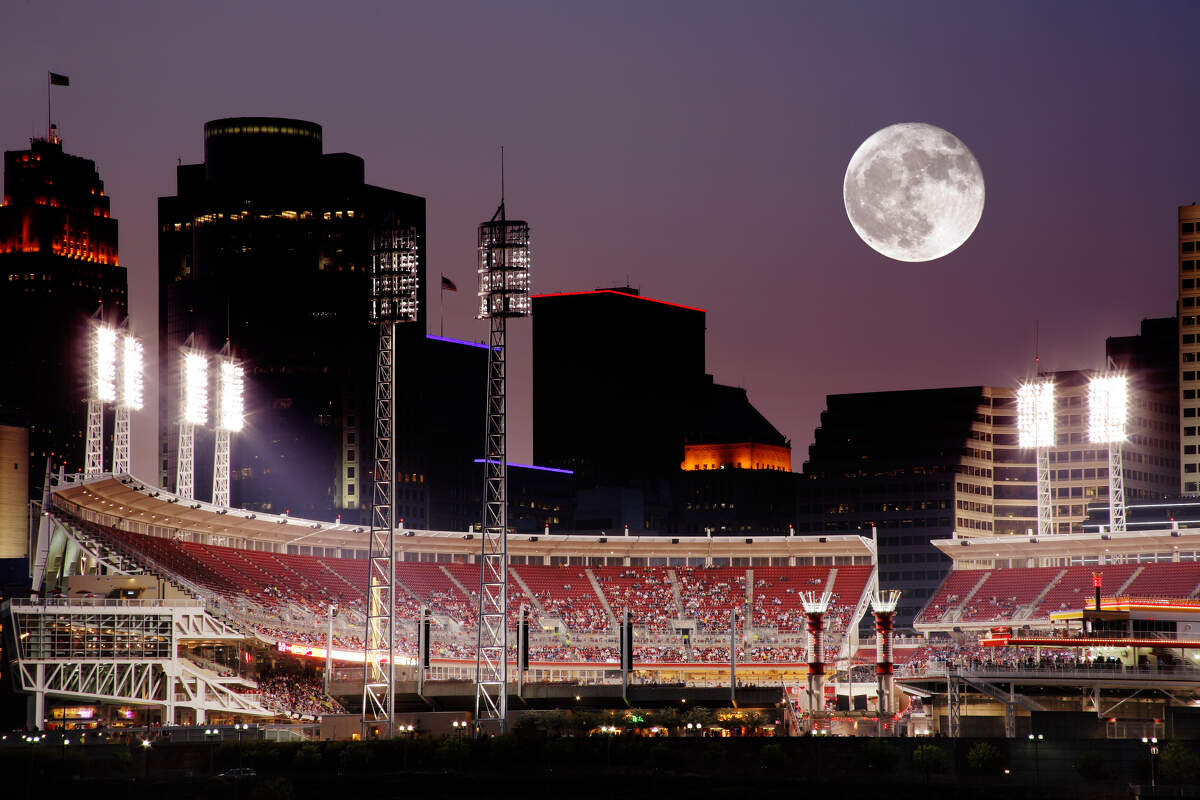 Results of the September edition of Cincinnati's Power Poll are out, in which we take poll members' temperature on future prospects for Cincinnati's new City Manager, the city's pro sports franchises, and Great Britain's new monarch. People are feeling positive about City Manager Sheryl Long, who was officially hired after a national search found the two best qualified candidates already inside of Cincinnati City Hall: Long and Interim Manager John Curp. Maybe they were the only two candidates who actually wanted the job. People are also positive about the Cincinnati Bengals, ranking them as the members' favorite local pro sports franchise as well as the one best positioned for near-term success. Finally, people were less positive about King Charles' impact on Great Britain — though they weren't necesssarily negative either.
Let's get into the five questions posed in this month's Power Poll Cincinnati and check out the results.
City Council voted unanimously on September 1 to approve Mayor Aftab Pureval's recommendation of Sheryl Long as Cincinnati's new City Manager. She'd been Assistant City Manager for the past three years, and before that she served as City Administrator for North College Hill. In Cincinnati's council/manager form of government, the City Manager oversees day-to-day operations of all city departments (from police and fire to public services and sustainability) and executes the mayor's and council's policy directives. "I couldn't be prouder to welcome City Manager Long, with Council's support, into her new role as Cincinnati's top executive," Pureval said. "In her years of public service, Sheryl has proven herself to be a gifted, compassionate, and innovative leader. We have a lot of work ahead of us to grow Cincinnati and improve opportunity for our residents, and I'm confident that City Manager Long is the best person to execute on our vision in the years to come."
Power poll members generally agree with the mayor's assessment, with 32% of respondents saying Long will have a positive impact on life and business in the city. Only 9% say Long's relative inexperience will hurt the city, and 5% say her impact depends on who she hires as the city's next Police Chief, which will be one of her top priorities in the coming months.
More than 50% of those responding, however, aren't sure Long will have much of an impact either way. Considering that the City Manager is hired and managed by the mayor and council, 21% think Long will simply do what she's told to do — which may work out just fine. A full 30% of Power Poll members have no opinion about Long's impact on Cincinnati, which seems like a high percentage to me. Reasons could include a) some of those people don't live in the city and therefore don't follow or care about city government, b) some of those people don't understand the role a City Manager plays and therefore are unclear about her impact, and c) some of those people have an opinion different from the options I offered and therefore moved on to the next question. Why don't we do that now, too?
What a difference a Super Bowl makes. If there had been a Power Poll three to five years ago and I asked members to rank their favorite local pro sports franchises, I bet that shiny new FC Cincinnati would have finished first, followed by the Reds and then the Bengals. It's kind of easy to forget how frustrated and disappointed Bengals fans were with the team and the Brown family not that long ago. But after the arrival of Joe Burrow, Ja'Marr Chase, and company and a run to the AFC championship last season — along with some welcomed fan-friendly improvements from the younger generation of Browns — attitudes have turned completely around.
Power Poll members say their current favorite Cincinnati professional sports franchises are 1) the Bengals, 2) the Reds, 3) FC Cincinnati, and 4) others such as the Cyclones and the Florence Y'Alls. The Bengals received the most first-place votes and the most overall points in this weighted poll question. Remember that this Power Poll was sent out just two days after the Bengals choked away their season opening game at Paycor (formerly PBS) Stadium, losing a heartbreaker to the hated Steelers. I'm sure a few poll members had to bite their lips while voting for the Bengals.
A followup question asking which of these pro sports franchises has the best opportunity for on-field success comes back even more overwhelmingly favoring the Bengals. Pity the poor Reds (for a number of reasons) — just 1% of poll respondents think the Reds are set up best for success. And this is only one season after the team almost sneaked into the baseball playoffs with a decent roster. Which they then dismantled over the past 12 months.
I asked poll members an optional querstion of why they feel how they do about the Bengals' window of opportunity, and here's a sampling of their anonymous responses:
Solid young players
Investing in talent
The front office seems willing to draft competitive players
As a result of bad teams, the Bengals had many high draft picks; current decision making on this has improved
Burrow and Chase
Momentum, youth, teamwork, and leadership
Owners are finally investing in the team
They invest in the team; FC Cincinnati is a close second; the Reds are forever a disappointment
Joey B
Finally, the September Power Poll dipped into international news in the wake of Queen Elizabeth's death. We asked poll members how the ascension of King Charles III to the British throne will impact the country's future. The largest block of responses (40%) says his impact will be negligible. A total of 11% think the nation will rally around Charles and spark positive vibes there, while 10% think Great Britain will now split apart (which it was already headed to) and see Scotland and/or Northern Ireland leave the union. Luckily for him, I suppose, only 1% of respondents feel that Charles will be the death of the British monarchy. A full 39% of poll members either don't know or don't care about how Charles impacts his nation. God save the King!
What do you think about these topics? Leave your comments here for others to see and consider. And look for the October Power Poll in your email. Cheers!
About Power Poll: Power Poll asks questions of the most powerful, influential people in U.S. cities. It is not a scientific survey. But because the people responding to the surveys comprise the leadership structure of their cities, the results afford a fascinating glimpse into the thoughts, opinions, and beliefs of those in a position to make change. Power Poll is distinctly nonpartisan.