A New Year Brings New Hopes
Power Poll members are big fans of a new Brent Spence Bridge and a Super Bowl win for the Bengals. They aren't so giddy about Kevin McCarthy's prospects.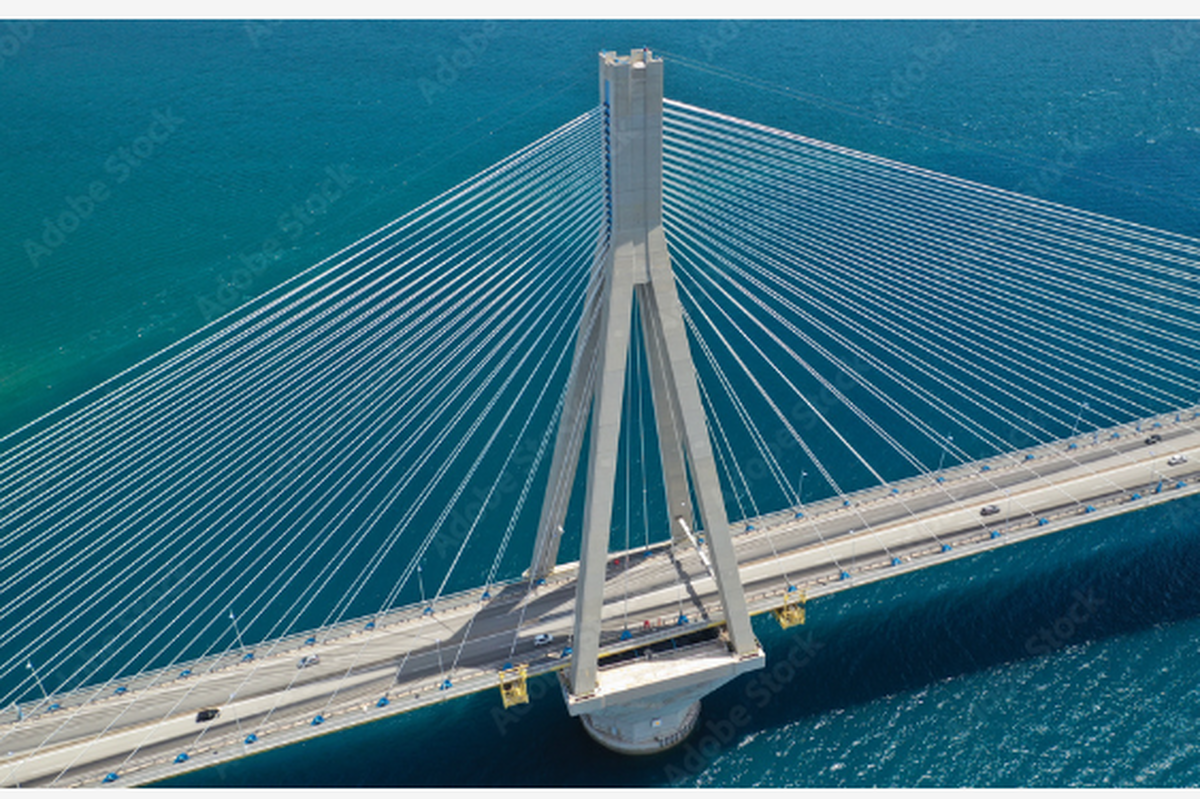 The biggest news of this or any year happened in Cincinnati the very first week of January: funding is finally secured for the long-awaited, long-debated companion/replacement Brent Spence Bridge. President Biden gathered a bipartisan group of leaders, including Mitch McConnell, with him on the Covington riverfront to make the announcement, and the sun actually made an appearance, too. At the very same time in Washington, D.C., the GOP majority in the House of Representatives was holding the first of 15 votes for Speaker of the House, usually a formality. The next night, Buffalo Bills defensive back Damar Hamlin suffered cardiac arrest on the field at Paycor Stadium and had to have CPR performed on him there to keep him alive. A momentus first week of the year, to be sure.
We asked Power Poll Cincinnati their opinions about these news events. Let's get to the results.
As residents and frequent visitors in the Cincinnati area know, the Brent Spence Bridge is an overused, unsafe bottleneck of furstration that's taken a back seat to political cowardice and misplaced priorities for decades. Well, no more! We will not put up with these shenanigans any longer! We are going to build this bridge starting ... now! OK, it might take 10 years more before it's actually up and running, but that's what seems to pass for "immediate remedy" in these days and times.
So, as an initial benchmark, we asked Power Poll members where they think things will stand with the BSB a year from when the funding spigot was turned on. Only 30% of members are bullish that real construction work will have begun by January 1, 2024. Sounds like there's an opportunity for project managers to surprise everyone by making some actual progress this year.
Kevin McCarthy became Speaker of the House on the 15th ballot late last week, ending a raucous give-and-take negotiation with holdouts in his Republican Party. Some news pundits think he'll have a difficult time governing the majority party based on concessions he might have agreed to, including the right of a single GOP House member to call for a vote to oust the Speaker at any time. So we asked Power Poll members if they think McCarthy will still be Speaker a year from now. Opinions are evenly split, as you can see.
The chilling scenes on the field at Paycor Stadium last Thursday night will stay with everyone who witnessed them in person or on TV. After a seemingly normal tackle, the Bills' Damar Hamlin collapsed and needed CPR and other forms of resuscitation to save his life until he could be transported to UC Medical Center, where doctors, nurses, and staff remarkably stabilized him. The rest of the Bengals-Bills game was cancelled, and ultimately the NFL decided not to resume or replay it.
Amidst the overwhelming public support for Hamlin and his family and for the heroic actions of Bills, Bengals, and UC medical personnel, the question has returned: Is tackle football too dangerous to play? That was naturally followed by two additional questions: Should players be allowed to participate in football even acknowledging the dangers, and should fans be encouraging the players (and each other) to participate in the game?
In that vein, Power Poll members were asked how the Hamlin incident impacted their support of professional football. A total of 77% of members continue to identify as footballs fans, while 10% are rethinking their support and 13% have never really been fans.
In happier football news, the Bengals are once again AFC North champions and winners of eight straight games as they head into the playoffs. They host the Baltimore Ravens on Sunday, one week after beating them 27-16 here to close the regular season. How's everyone feeling out there about a Super Bowl return? Pretty damn good, according to Power Poll members. A total of 66% see the Bengals back in the Super Bowl, with a vast majority of them counting on a championship parade in Cincinnati some time next month. Let's go, Stripes!
About Power Poll: Power Poll asks questions of the most powerful, influential people in U.S. cities. It is not a scientific survey. But because the people responding to the surveys comprise the leadership structure of their cities, the results afford a fascinating glimpse into the thoughts, opinions, and beliefs of those in a position to make change. Power Poll is distinctly nonpartisan.